You are welcomed to Museum of the Bible by the stunning Grand Hall, formerly an internal train loading bay, featuring monumental columns of Jerusalem stone and LED displays that dominate the 40-foot-high, 140-foot-long ceiling. Visit the long-term exhibit from the Vatican Museums and the Vatican Library, as well as Courageous Pages, an experience just for kids!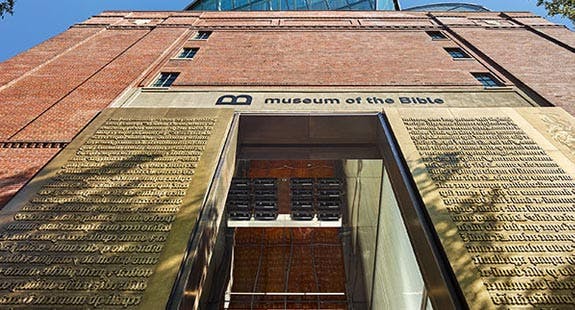 Gutenberg Gates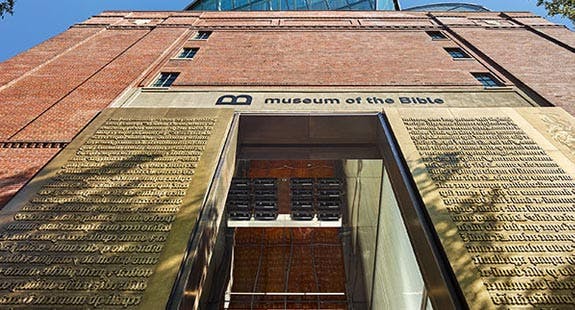 These massive 40-foot-high brass gates, containing the first lines from Genesis in Latin from a Gutenberg Bible, welcome you to Museum of the Bible. The gates, comprised of 118 highly crafted brass panels, are the largest of their kind in the world.
Grand Hall Ceiling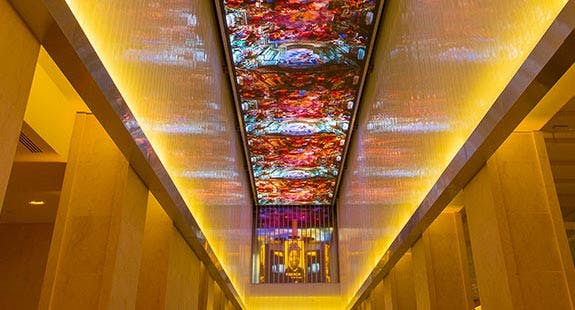 This awe-inspiring space is clad in Jerusalem stone from the land of the Bible. The flooring, covered in dark and light tile from Portugal and Tunisia, represents the biblical theme of moving from darkness into light. A breathtaking, 140-foot-long ceiling runs the length of the Grand Hall, and features images of illuminated manuscripts, nature, art, and spectacular architecture.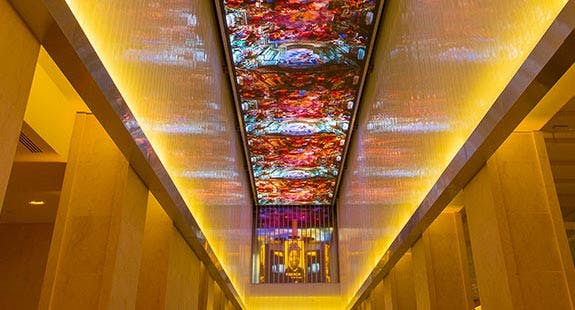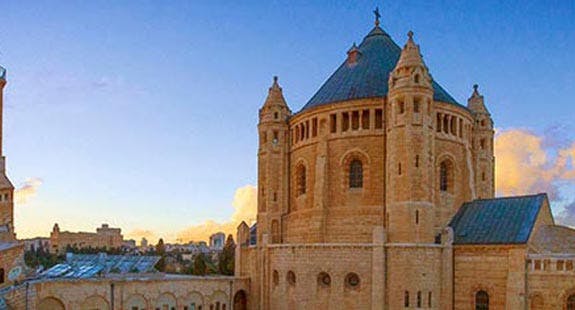 Explore! A Virtual Reality Tour of the Lands of the Bible!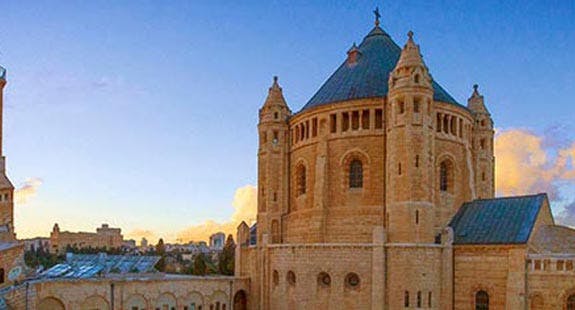 Have you ever wanted to travel to the places of Bible? This virtual reality experience offers an exciting tour of 19 famous biblical sites. Soar across the Sea of Galilee and climb up the stairs to the Temple Mount, all without leaving your chair at Museum of the Bible. Please note: This attraction requires an additional ticket purchase.
Courageous Pages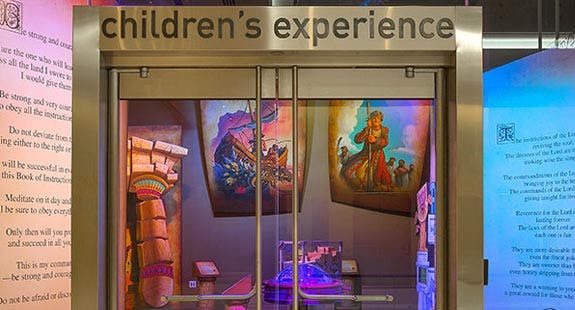 Learn about courage in the face of fear! Children read, hear, see, and experience Bible stories in which small, courageous choices result in big victories. Fun and interactive games give kids the chance to be strong like Samson, walk on water, and more!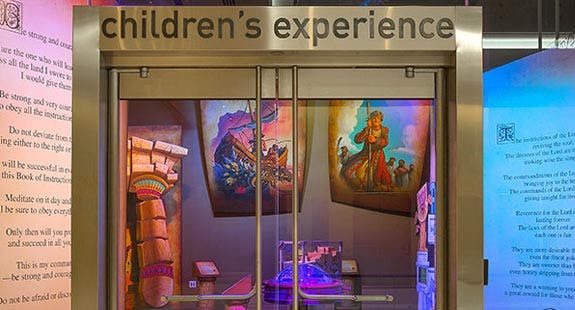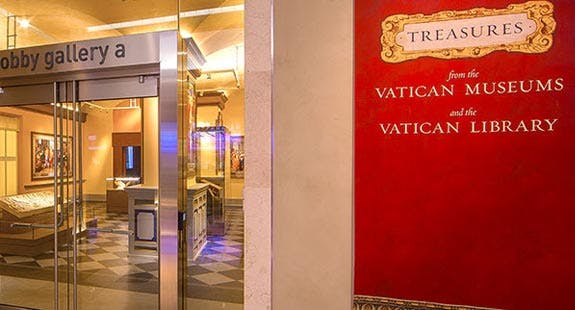 Treasures from the Vatican Museums and the Vatican Library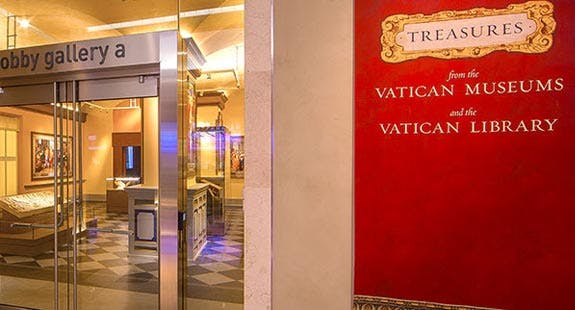 Encounter stunning manuscripts and other treasures from the Vatican Museums and the Vatican Library in this special rotating display.
Museum Shop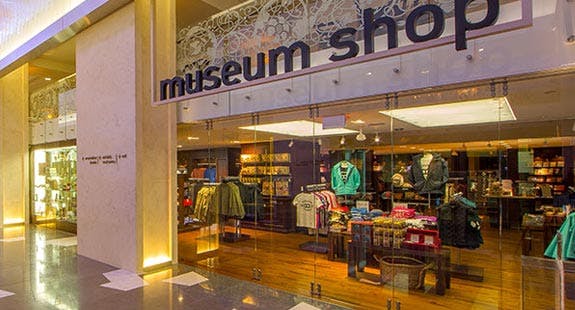 The Museum Shop offers apparel and gifts, including reproductions, books, and exhibition catalogs, as well as personalized Bible imprinting.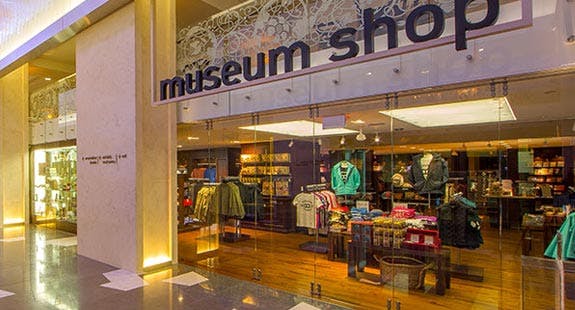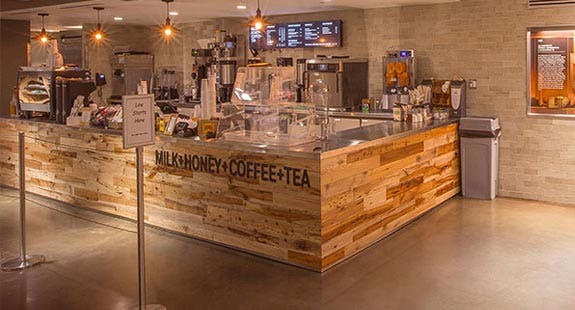 Milk + Honey Café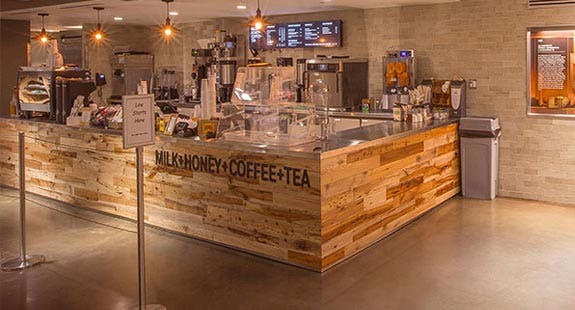 Milk + Honey is open 7 days a week, from 10:00 a.m. – 4:00 p.m.
The café offers a quick retreat from your museum adventures. The menu features local roaster Grace Street Coffee, serving artisan coffee flavors, espresso drinks, and teas. You can also enjoy hot sandwiches, salads, and delicious soups. Enjoy a variety of delicious scones, muffins, and locally sourced snacks.