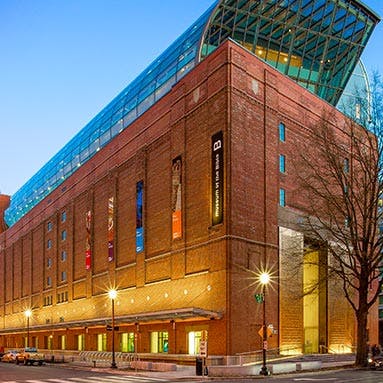 About
Experience Museum of the Bible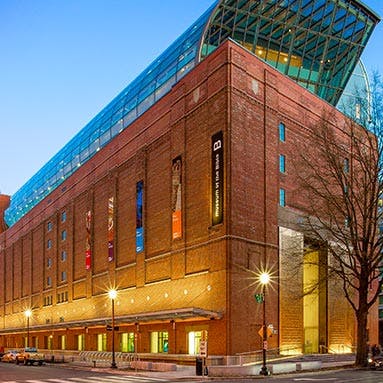 For centuries, people have turned to the Bible for comfort, instruction, inspiration, and hope. But what about adventure, intrigue, entertainment, and FUN? Museum of the Bible invites you to experience the Bible in a whole new way. Inside, you can walk on dry land through the Red Sea, wander the streets of a first-century village, and see rare artifacts from the Vatican and Israel. Located just a few blocks off the National Mall in Washington, DC, we invite you to come see for yourself. What's in it will surprise you!
Featured
Hebrew Bible Experience
Have you ever wanted to step inside a story? Winner of the 2020 Thea Award for Outstanding Achievement—Museum Exhibit, the Hebrew Bible Experience is a 30-minute walk-through that immerses you in the Hebrew Bible through theatrical presentations, art installations, and ambient media. Engage with some of the best-known narratives of the Bible. Step into the Hebrew Bible Experience!
"Follow the Star"
Celebrate Christmas With Us
"Follow the Star"
"And behold, the star that they had seen when it rose went before them until it came to rest over the place where the child was. When they saw the star, they rejoiced exceedingly with great joy." (Matthew 2:9–10 ESV)
November 15, 2020 - January 8, 2021
This isn't just a museum, it's an experience that stirs your heart and rocks your soul.
Jeremy Johnson / Facebook
Museum of the Bible is a global, innovative, educational institution whose purpose is to invite all people to engage with the transformative power of the Bible. Through interactive exhibits and cutting-edge technology, we bring guests an immersive, personal experience with the impact, narrative, and history of the Bible. Whether you want to explore the Bible more deeply or are discovering it for the first time, Museum of the Bible has something for you.