Museum Tours Are Available Now
Museum of the Bible's docent-led tours explore the ways the Bible has impacted our history and culture. Our tours take visitors on a journey through our galleries and artifacts, as well as many of our museum spaces. See the tour schedule below for times and days available. Please note the tour schedule is subject to change.
Museum of the Bible Highlights Tour Schedule
Monday – Saturday
11:30 a.m. & 2:30 p.m.
$9.99 per person
Members-Only Highlights Tour
1:00 p.m.

The 1:00 p.m. tour is discounted or FREE for Museum of the Bible members.
See membership options to learn more about discounts on tours.
All tours may only be reserved on the day of your visit at the Ticketing counter. Tickets are first-come, first-serve. Tours will meet the docent under the "Exhibits" sign in the Grand Hall.
Guided Tours for Groups
Museum of the Bible Highlights
or
The World of Jesus of Nazareth
Monday – Saturday
9:30 a.m., 10:30 a.m., 12:00 p.m. & 1:00 p.m.
Tours are available throughout the day with advance reservation. Please contact Customer Service at (866) 430-MOTB or at customerservice@mBible.org to book a group tour.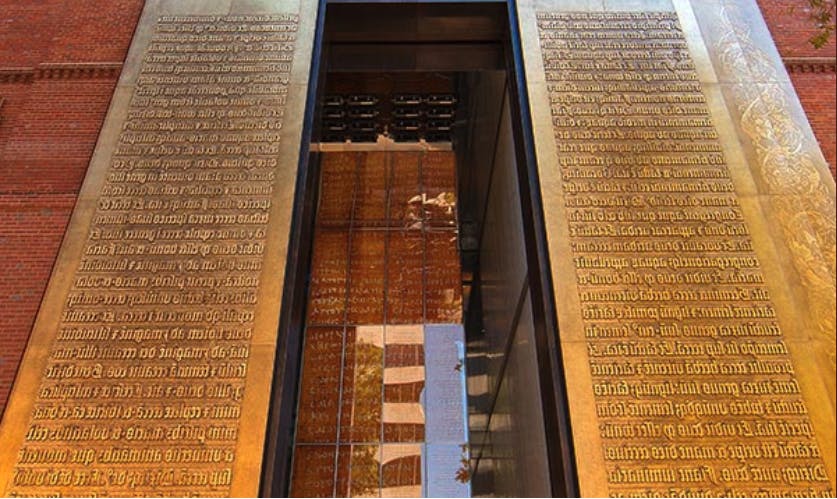 Guided Tour
Museum of the Bible Highlights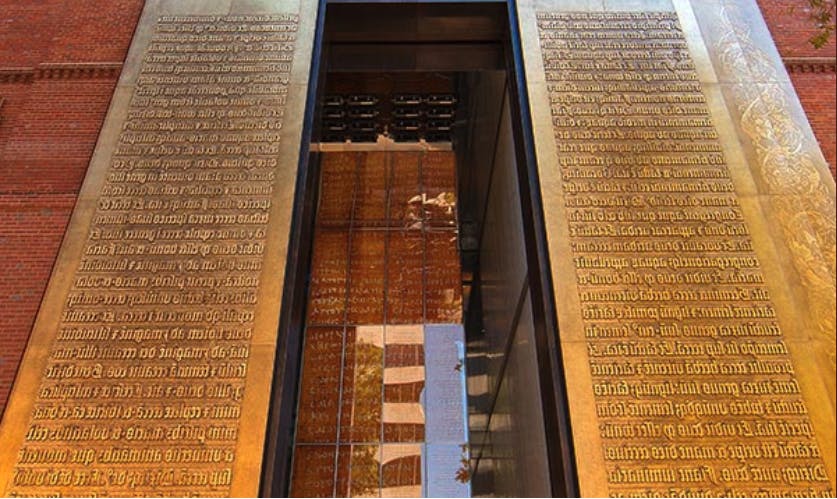 This tour will introduce you to the permanent galleries and their rich collection of artifacts, attractions, and highlights to better guide your experience at Museum of the Bible. This tour is offered daily.
Explores Most Floors
60 Minutes
Guided Tour
The World of Jesus of Nazareth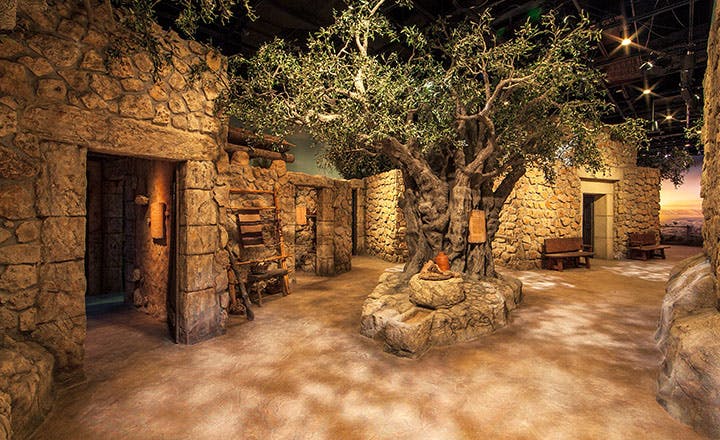 Step into the village of Nazareth during the first century AD. Meet the villagers and learn about their economy, culture, daily life, and religious practices.
Available for Private Groups Only
Explores Floor 3
60 Minutes