Museum of the Bible offers an ultra-modern experience for your next big event. From high-tech audio/visual capabilities, to gourmet dining, to private functions and after-hours events, there is no space quite like this.
Whether for 4 or 400 guests, Museum of the Bible offers a wide range of event spaces that are comfortable, high-tech, and exquisitely designed.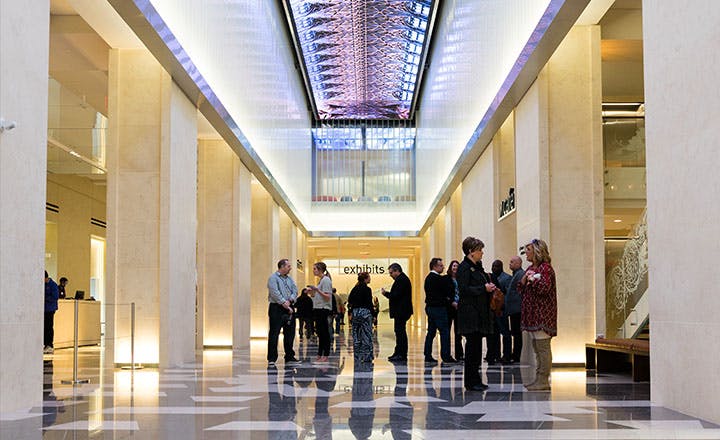 Grand Hall (with digital ceiling)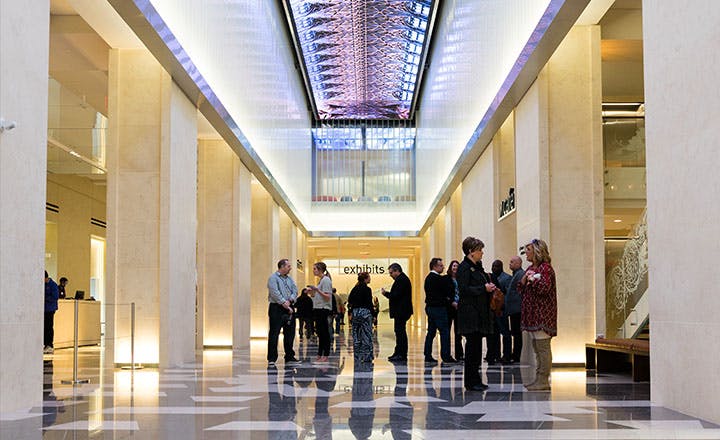 This awe-inspiring space is clad in Jerusalem Stone from the land of the Bible. The flooring, covered in dark and light tile from Portugal and Tunisia, represents the biblical theme of moving from darkness into light. The Grand Hall is crowned with our 140-foot-long digital ceiling that features rotating displays of images inspired by the Bible. This space is ideal for an after-hours reception.
Normal: 7:30 p.m.–10:00 p.m.
Number of Guests: Up to 450
Dining: 7:00 p.m.–10:00 p.m.
Number of Guests: Up to 330
Scholars Initiative Conference Room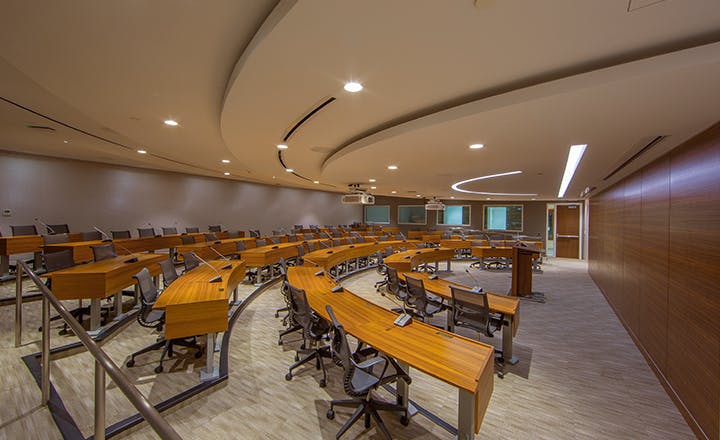 This 78-seat conference hall is ideal for small conferences, seminars, and training programs.
Audio/Visual Capabilities
Video projection system with dual 137" projectors
Audio reinforcement system with wireless mic
Multi-language simultaneous translation via Taiden Congress System
Time Frame: 8:00 a.m. – 1:00 p.m.
Number of Guests: Up to 78
Time Frame: 8:00 a.m. – 5:00 p.m.
Number of Guests: Up to 78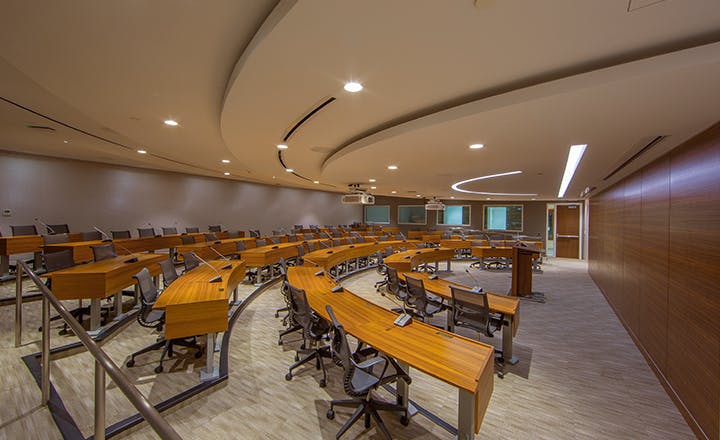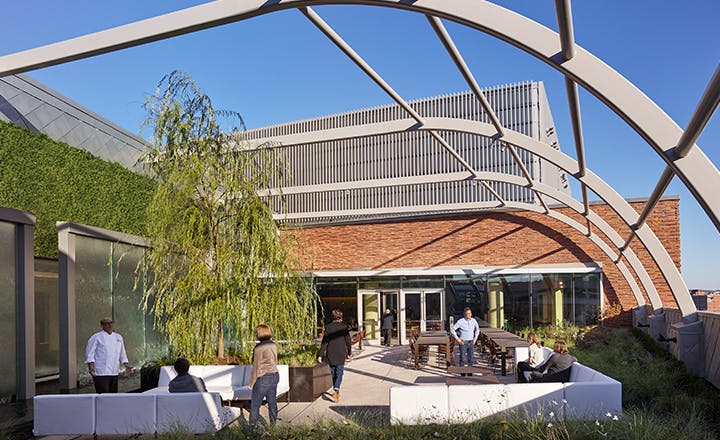 Biblical Garden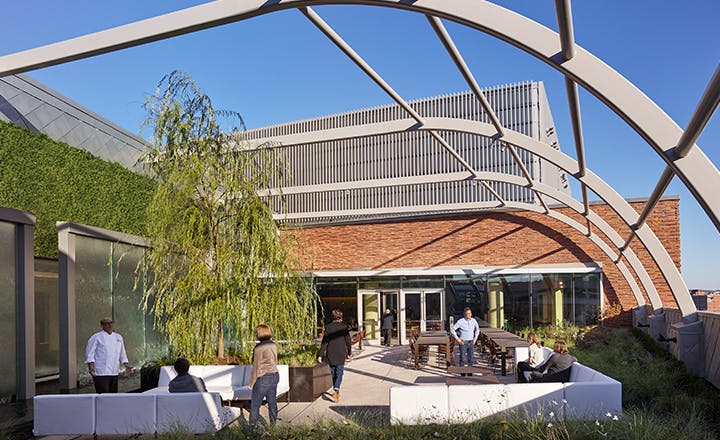 Museum of the Bible's rooftop Biblical Garden provides a beautiful setting for a reception or dinner in spring, summer, or fall. The plants and flowers chosen for the garden are referenced in the Bible or come from the lands of the Bible.
Time Frame: 6:30 p.m. – 10:00 p.m.
Number of Guests: Up to 98
Members Lounge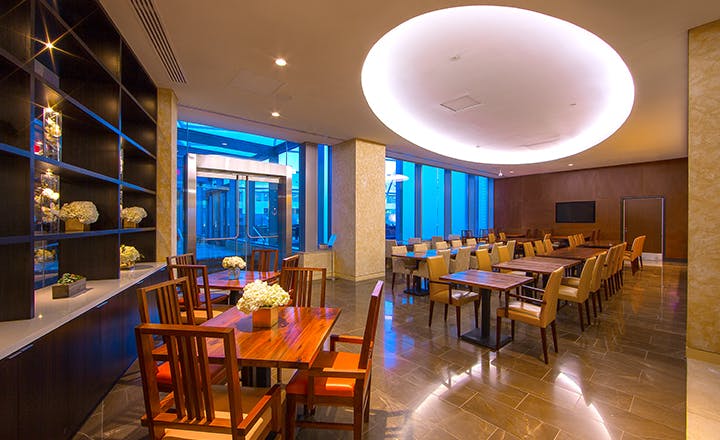 The Museum of the Bible Members Lounge is the ideal setting for an intimate gathering.
Time Frame: 6:00 – 10:00 p.m.
Number of Guests: Up to 38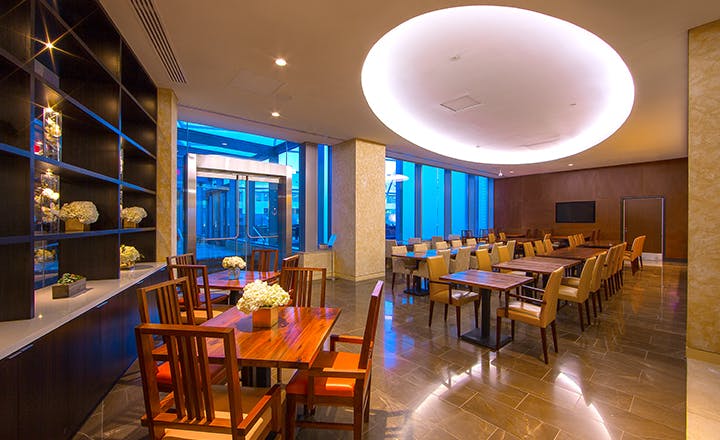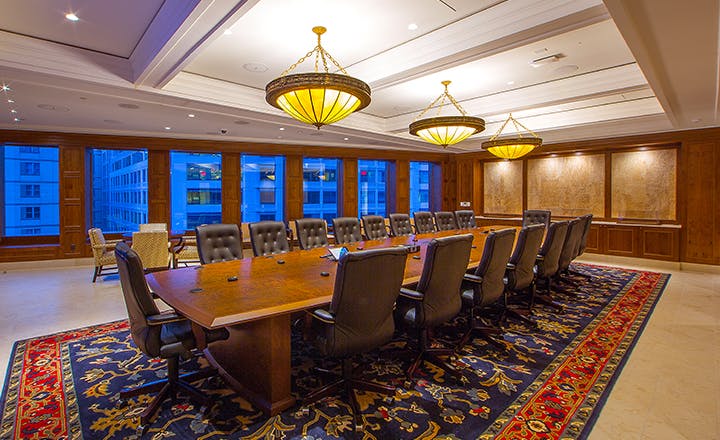 Executive Board Room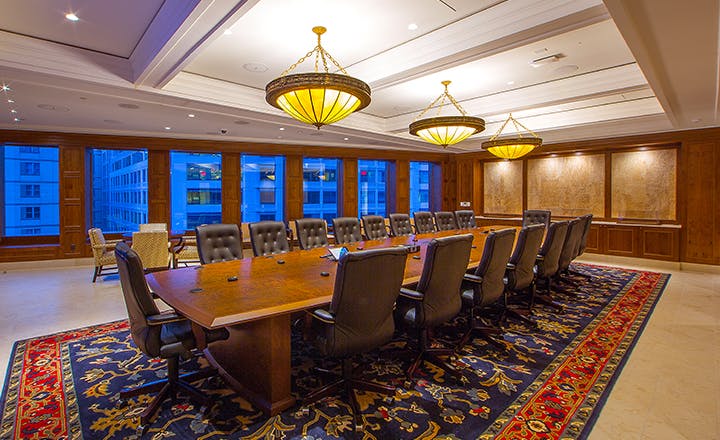 Hosting an important meeting? With its exquisite hand-milled finishes and state-of-the-art AV capabilities, Museum of the Bible's Executive Board Room sets the stage for a productive gathering.
Time Frame: 5 to 8 hours
Number of Guests: Up to 50
Gathering Room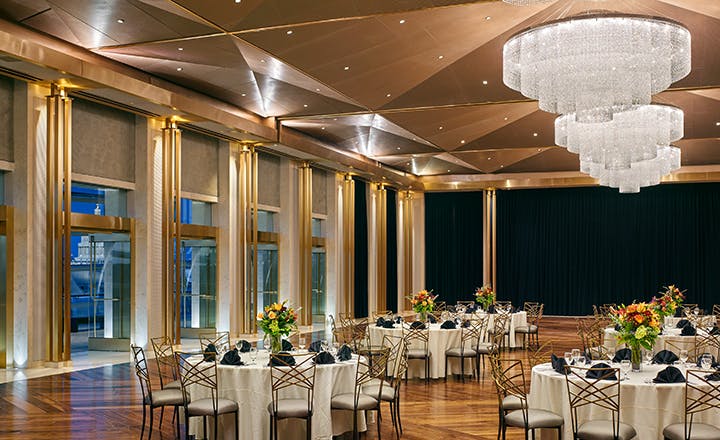 The Gathering Room is the museum's premier event space. Located on the top floor of the museum, guests will experience sweeping views of Washington, DC. This space includes two 11' × 17' media walls, high quality audio, handheld and lavalier wireless mics, and touch screen control of AV functions.
Lecture Seating (Up to 500 Guests)
8:00 a.m. – 1:00 p.m.
8:00 a.m. – 4:00 p.m.
6:30 – 10:00 p.m.
Dining Seating (Up to 380 Guests)
8:00 a.m. – 1:00 p.m.
8:00 a.m. – 4:00 p.m.
6:30 – 10:00 p.m.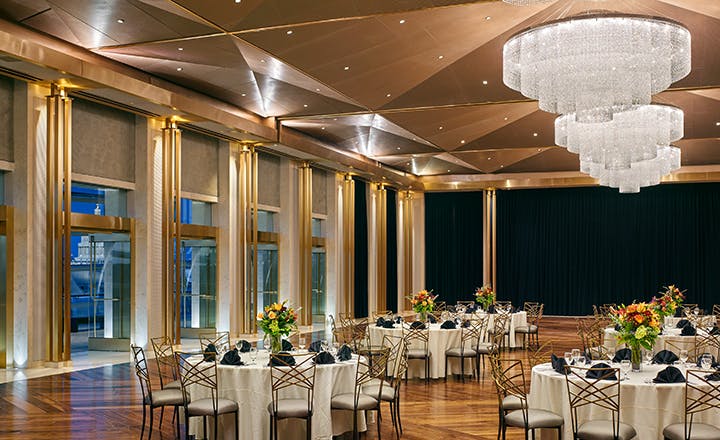 Thank you for considering Museum of the Bible to host your upcoming event! To make your request, please click here. All event requests are vetted for consideration and approval. Please provide as much information as possible: active website address, affiliations, media sites, past performances, etc. to aid in the process. The vetting process generally takes 5 to 8 business days; more time may be required should additional information be needed. Once a decision has been made, you will be contacted via email.
Event Space Site Visit: All site visits are based on availability and scheduled by appointment with the Events Department, Monday through Wednesday, between the hours of 10 a.m. and 2:30 p.m. For more information, please click here or call 1-866-430-MOTB (6682), select prompt 2.