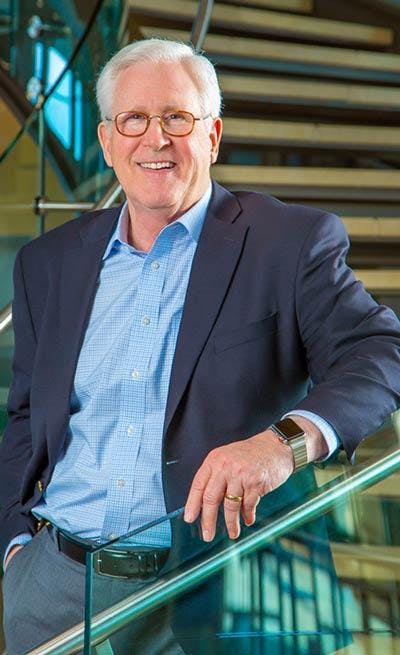 Chief Executive Officer
Harry Hargrave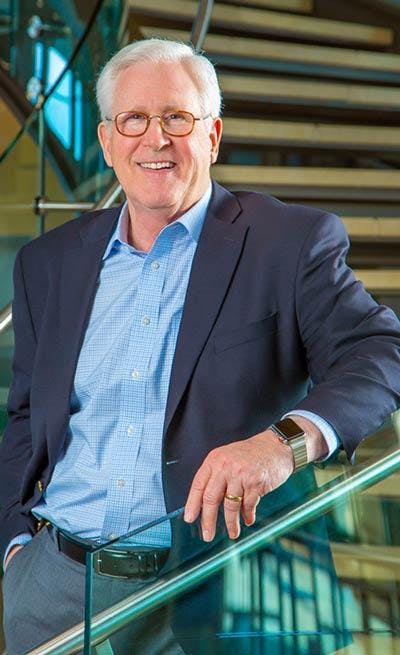 Harry Hargrave serves as the Chief Executive Officer for Museum of the Bible. He joined the museum in November 2019 and oversees the executive team and over 300 museum employees. Hargrave provides strategic leadership to the museum, directing all functions related to the museum's mission to invite all people to engage with the Bible.
Harry has spent over 45 years in finance, marketing and business operations. Prior to joining Museum of the Bible, he owned HMH Capital Group, where he served as trustee for thirteen family trusts and chairman of the board of The Royal Gorge & Park. He also served as the Owners Representative for the development of the Museum of the Bible. In that capacity, he found the site, obtained DC approvals and oversaw the planning and development process.
Harry is the chairman of the Miracle of Nazareth International Foundation and is chairman of the Christian Workers Foundation. He is a founding elder of Park Cities Presbyterian Church in Dallas. A native of Austin, Texas, he earned his bachelor's and master's degrees at Southern Methodist University in Dallas, Texas.
He and his wife, Gayle, have been married for 47 years. They have two sons, one daughter and seven grandchildren.
Chief Curatorial Officer
Jeffrey Kloha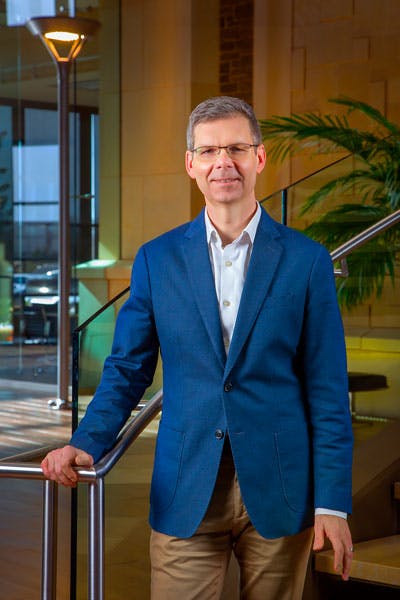 Jeffrey Kloha joined Museum of the Bible in summer 2017. He manages the Museum of the Bible Education, Scholars Initiative, Exhibits, Curatorial and Collections departments and is responsible for executing those departments' strategic plans, along with managing other professionals.
Jeff previously served 18 years as professor of New Testament at Concordia Seminary in St. Louis, and also served Concordia as provost/chief academic officer. During that time, he oversaw two accreditation processes, transitioned the institution from quarters to semesters, steered the development of new curricula and managed strategic planning for the institution. He earned the Ph.D. from the University of Leeds.
His areas of teaching and research include the textual and canonical history of the early Christian writings, hermeneutics, and the Pauline Epistles. Jeff is co-editor of Texts and Traditions: Essays in Honour of J. K. Elliott (Brill, 2014) and The Press of the Text: Biblical Studies in Honor of James W. Voelz (Pickwick, 2017). He has published peer-reviewed essays in the areas of New Testament textual criticism and the use of New Testament texts in early Christianity. He is a frequent conference presenter, radio guest and television documentary commentator.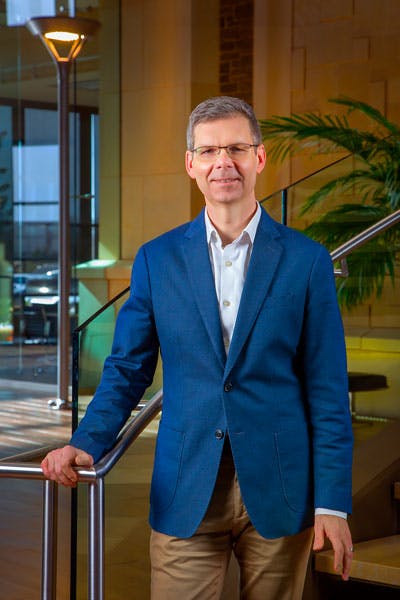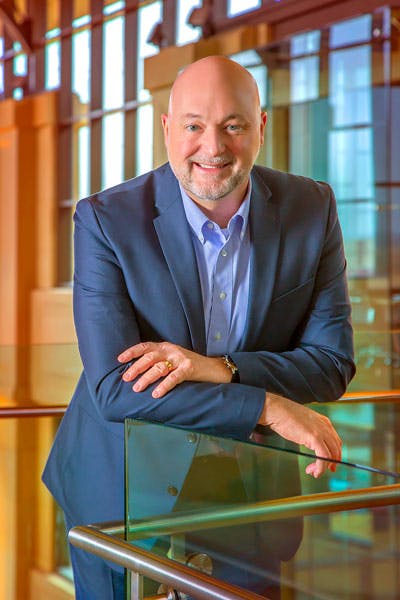 Chief Administrative Officer
Dave Suey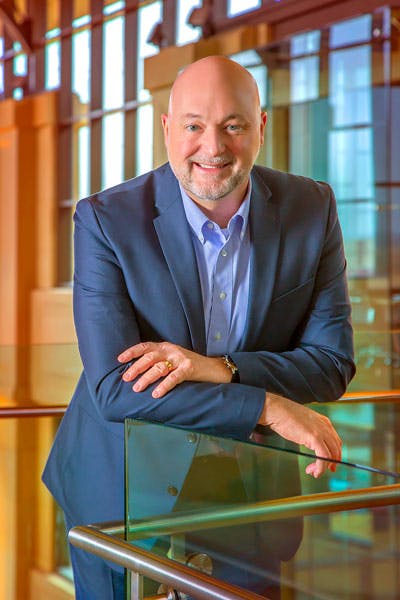 Dave Suey is the Chief Administrative Officer for Museum of the Bible, where he oversees the HR, IT and Finance departments. He most recently served as the Director of Pharmacy and Retail Operations for Walgreens.
In his 32-year career at Walgreens, Dave worked his way from Assistant Manager to Director of Pharmacy and Retail Operations. In his most recent position, he was responsible for up to 82 stores in Oklahoma City, western Oklahoma and Amarillo, TX, and for two years in Wichita and western Kansas. He managed business performance and talent development and was responsible for full box ownership of both front-end sales and the pharmacy. Dave helped people develop professionally and managed a pipeline for future leaders. He has a passion for leading, building relationships, business and achieving results.
Born and raised in St. Louis, Missouri, Dave attended Southwest Missouri State University (now Missouri State University) and graduated with a bachelor's degree in marketing. He and his wife, Laura, have been married 33 years and have three children: David, Morgan and Luke, and two grandchildren.
Chief Operating Officer
Donna Jonas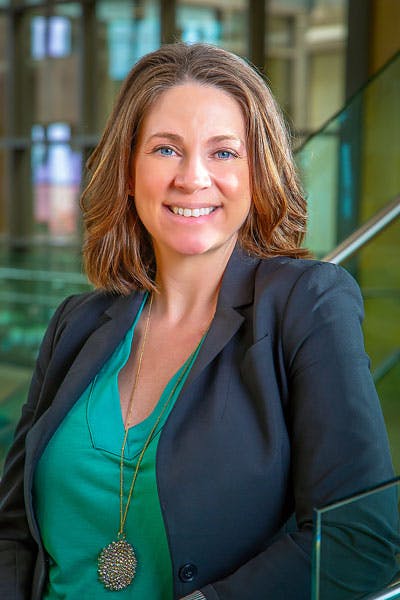 Donna Jonas serves as the Chief Operating Officer for Museum of the Bible, responsible for Revenue, Guest Relations, Facilities, Events, and Security departments.
Donna spent 15 years in the U.S. government. Prior to joining the museum, she worked for the Office of Chief Legislative Liaison as the U.S. Army Senate Liaison Deputy Chief. She is a former active duty U.S. Army Aviation Officer and combat veteran. As a Senior AH-64D Apache pilot, she deployed three times with the 101st Airborne Division. In 2012, Donna was selected to be a Joint Chiefs of Staff, Office of the Secretary of Defense, Army Staff intern. During this program, she served in the Office of the Secretary of Defense, Under Secretary of Defense for Policy on the Afghanistan Team managing a number of portfolios. She has a passion for leadership and service.
Donna holds a Bachelor of Science in French from the University of Missouri and a master's degree from Georgetown University's McCourt School of Public Policy. She also serves as a National Security Fellow for the Foundation for Defense of Democracies.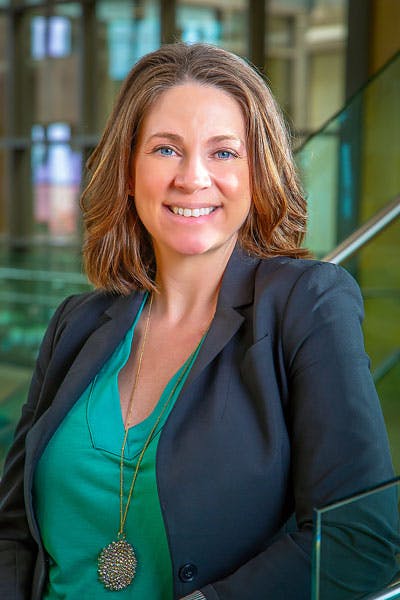 Chief Relations Officer
Jon Sharpe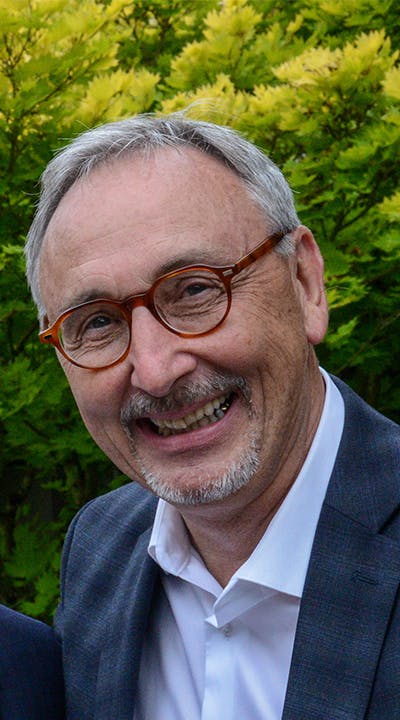 Jon Sharpe serves as the Chief Relations Officer for Museum of the Bible. He joined the museum in April 2020, where he oversees the advancement efforts of the museum and is responsible for strategy, execution and results concerning development.
Jon has spent over 40 years in Christian leadership, with an emphasis on developing and connecting people, organizations and mission. Prior to coming to the museum, Jon served as the chief strategic officer of JL SHARPE Consultations. Until July 2019, he served as president of C3 Leaders, serving business leaders in their pursuit of faith and leadership. Jon's tenure with this group of business leaders spanned eleven years, from 2008 to 2019.

Jon was also instrumental in the development of Bakke Graduate University, serving international leaders with a primary focus on transformational leadership. He led the initial development team that built the transglobal doctoral program and was privileged to serve as the academic dean and professor of global urban studies. Jon is an ordained minister, business consultant and has a doctorate in transformational leadership for the global city.

Jon serves on the founding board of the Center for Global Urban Leadership, the Just Business Roundtable and is on the Foundation Trustee Board of Northwest University. Jon is a graduate of Seattle Pacific University and holds a graduate degree from Simpson University.

Jon and his wife, Laila, a native of Norway, have been married for 47 years and have two sons, a daughter and seven grandchildren. Jon and Laila are from Seattle, Washington.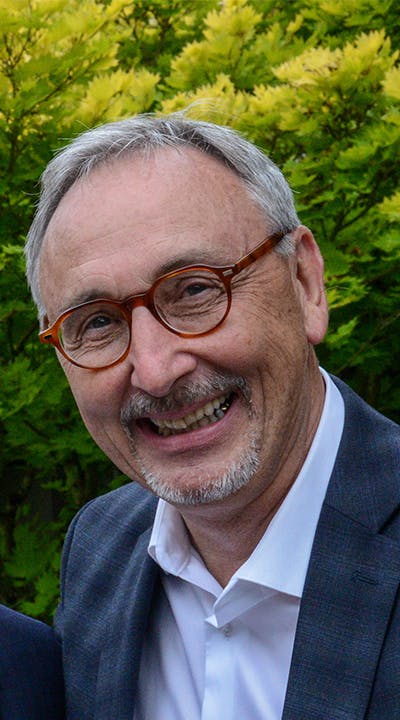 Museum of the Bible Board of Directors
Bobby Gruenewald
Bobby Gruenewald is passionate about exploring new ideas and finding practical ways to leverage them for the global church. He serves as pastor and innovation leader at Life.Church, a multi‐site church based in Oklahoma. Meeting in multiple locations and globally online, the church is devoted to helping people around the world become fully devoted followers of Christ. Bobby is also the founder of the YouVersion Bible App, which has been installed on more than 300 million devices.
Working with Senior Pastor Craig Groeschel, Bobby has helped shape Life.Church's missional approach to technology, reaching people in every country in the world through initiatives like Church Online, the YouVersion Bible App and the Bible App for Kids. Rooted in a strong belief that churches can accomplish more working together, Life.Church has created a suite of free tools for church leaders, including open resources, an online library of sermons, ministry resources and ideas.
Bobby is one of the leading voices in the church on innovation and the use of technology to reach people for Christ. He frequently writes and speaks on the topic and was named to Fast Company's list of the Most Creative People in Business. Prior to joining the Life.Church team in 2001, he started and sold two technology companies and served in advisory capacities for various startups and venture capital funds. His focus now is completely on Life.Church, YouVersion and the incredible things God is doing in the lives of people each day. Gruenewald and his wife, Melissa, live in Edmond, Oklahoma, with their four children.

Glenn A. Youngkin
Glenn Youngkin is the co-founder and chairman of Virginia Ready (www.vaready.org), a dynamic 501(c)(3) focused on retraining Virginians who are out-of-work or do not have steady employment due to COVID-19. A home-grown Virginian, Glenn is a seasoned business leader, and he and his wife Suzanne are active in their community through board service and support for various non-profit organizations.
Glenn was previously co-CEO of The Carlyle Group, a Washington, DC-based global investment management firm. During his 25-year career with Carlyle, Glenn held a number of leadership positions, including president and chief operating officer, and he played a key role in building Carlyle into one of the leading global investment firms in the world.
In addition to VA Ready, Glenn serves on the boards of various non-profit organizations, including the Rice Management Company (Rice University's endowment), the Dean's Advisory Board at Harvard Business School, Virginia Tech's Innovation Campus Advisory Board, Museum of the Bible, the Meadowkirk Retreat Center, and the Vestry for Holy Trinity Church in McLean, VA. He is also a member of the Council on Foreign Relations, the Business Council and the American Enterprise Institute's National Council.
Glenn holds a BS in mechanical engineering and a BA in managerial studies from Rice University and an MBA from the Harvard Business School, where he was a Baker Scholar.
Glenn and his wife, Suzanne, have four children and live in Great Falls, Virginia.

Dr. Carlos Campo
Dr. Carlos Campo is the president at Ashland University in Ohio, where he began serving in June 2015. He also serves as the chair of the Hispanic Education Alliance of the National Hispanic Christian Leadership Conference. Carlos is a four-time recipient of Who's Who Among American Teachers and is also a frequent contributor to a number of national publications.
Carlos received his PhD in English, with an emphasis in drama, from UNLV, where he was recently (2016) awarded the Liberal Arts Alumnus of the Year, the highest and most prestigious alumni award given by the college.
Barry H. Corey
Barry H. Corey is the eighth president of Biola University. Since assuming the role in 2007, Barry has led Biola into its second century with the launching of an ambitious 10‐year university plan and the largest comprehensive fundraising campaign in university history. A native of Boston, Barry previously served as vice president for education at Gordon‐Conwell Theological Seminary.
He received his B.A. in English and biblical studies from Evangel University and his M.A. in American studies and PhD in education from Boston College. As a Fulbright scholar, Barry lived in Bangladesh, where he researched educational programs for children of the landless poor. Corey is the author of the book Love Kindness: Discover the Power of a Forgotten Christian Virtue (Tyndale, 2016) and his writing has been featured in publications like The Washington Post, The National Review, Relevant and Converge, among others. He and his wife, Paula, have three children: Anders, Ella and Samuel.

Steve Green, Chairman of the Board
Steve Green serves as chairman of the board of Museum of the Bible. In his role as chairman, Steve has assembled a team of academics, designers, technology professionals and other experts to create the 430,000-square-foot Museum of the Bible, dedicated to a scholarly and engaging presentation of the Bible's impact, history and narrative. The museum opened in 2017 in Washington, D.C., three blocks from the U.S. Capitol, and welcomed one million guests in its first year.
"The Bible is the best-selling, most translated book of all time and is arguably history's most significant piece of literature," said Green. "It has had an unquestionable influence on science, education, democracy, arts and society. This book has also profoundly impacted lives across the ages, including my own."
Steve is also president of Hobby Lobby, the world's largest privately owned arts and crafts retailer. Founded in 1972 by his father, David, in 300 square feet of retail space, the chain has grown to more than 600 stores. Along with its affiliated companies, Hobby Lobby employs some 30,000 people companywide. Today, Hobby Lobby and its affiliates (including Hemispheres and Mardel Stores, a Christian bookstore and educational supply chain) have combined sales of more than $3.3 billion.
Steve authored his first book, Faith in America, in 2011. Two years later, he published The Bible in America, which explores the history and impact of the Bible on U.S. history and in today's world, and in 2017, he and his wife, Jackie, published This Dangerous Book: How the Bible Has Shaped Our World and Why It Still Matters Today.
Steve and his wife, Jackie, have been married for more than 30 years and reside in Oklahoma City, where Hobby Lobby is headquartered. Their family includes a son, five daughters, a daughter-in-law, a son-in-law and four grandchildren.
Allon Lefever
Allon Lefever is an entrepreneur and business management expert with 40 years of experience in the agricultural, industrial and digital industries. He has helped found more than 20 companies and is an advocate for family-owned businesses.
Allon recently served as a business professor and director of the MBA program at Eastern Mennonite University. He and his wife reside in Lancaster, Pennsylvania.
Harry Lee Crisp III
Harry Lee Crisp III, or Lee as he is commonly referred to, is currently director and owner of Pepsi MidAmerica and director and owner of Crisp Container Corporation. In addition to running one of the largest Pepsi franchises in the nation, Crisp has served in a number of leadership and philanthropic roles, including principal benefactor of the Mayo Clinic, founding member of the Smithsonian Council for American History, a patron of the arts at the Vatican Museum and chairman of the board for the Independent Bottlers Association.
Crisp, who has been awarded 44 patents, also recently served as a founder, director, and treasurer of the Marine Corps Heritage Foundation, where he oversaw the National Museum of Marine Corps in Quantico, Virginia.