Floor 5 features The People of the Land, a long-term exhibit from the Israel Antiquities Authority, as well as space for special exhibits. The main entrance to the World Stage Theater is also found on this floor. Click here to see the current exhibits on display.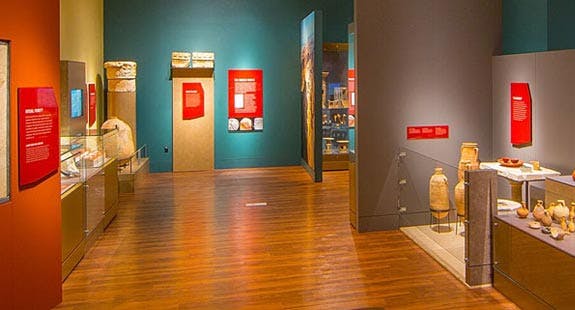 The People of the Land: History and Archaeology of Ancient Israel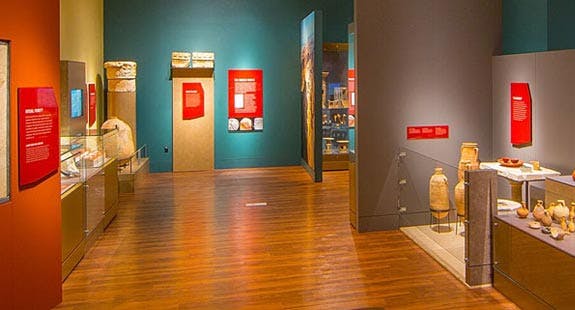 See fascinating archaeological discoveries from the Israel Antiquities Authority and learn more about life in ancient Israel as you travel through over 2,000 years of history. Learn about the Canaanites and Egyptians and the ancient kingdoms of Israel and Judah, and then explore Israel under Roman rule and the kingship of Herod the Great.
World Stage Theater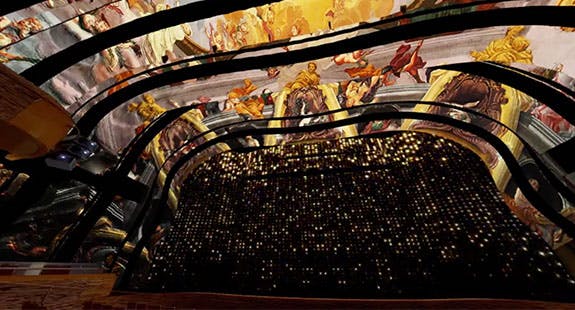 This beautifully designed, technologically advanced 472-seat theater hosts concerts, theatrical performances, film screenings, and more.
Museum of the Bible uses a digital 3D-mapping technique to transform the theater into an immersive experience that brings the audience into the production unfolding around them. Its amphitheater-style layout improves the visual and acoustic experience for guests taking in a variety of productions, including live performances, lectures, presentations, concerts, musicals, and more.
See what events are coming up!