Floor 6 reveals stunning views of Washington, DC's iconic skyline.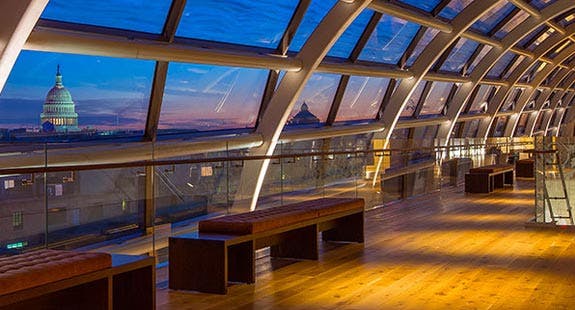 Glass-Enclosed Promenade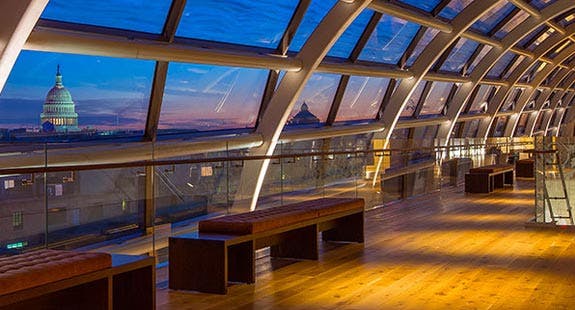 The glass-enclosed promenade gives you some of the most stunning views of DC, from the US Capitol to the Washington Monument. Take a break and enjoy the sights and natural lighting in this beautiful area of the museum. It also features some of the best selfie spots in the museum.
Gathering Room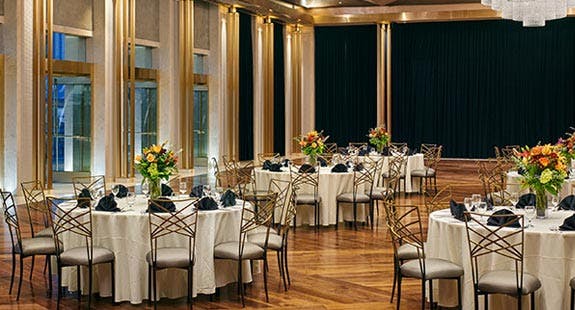 The gathering room is the museum's premier event space. Located on the top floor of the museum, guests will experience sweeping views of Washington, DC. This space includes two 11' × 17' media walls, high-quality audio, handheld and lavalier wireless mics, and touchscreen control of AV functions. Request this room for your next event.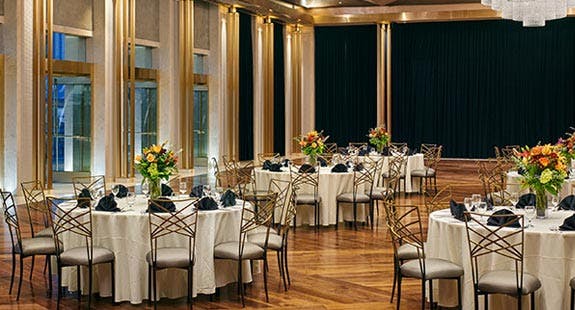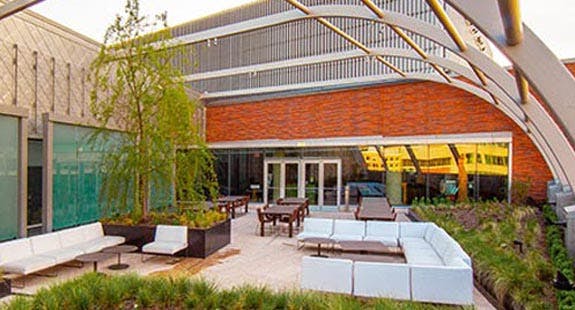 Biblical Garden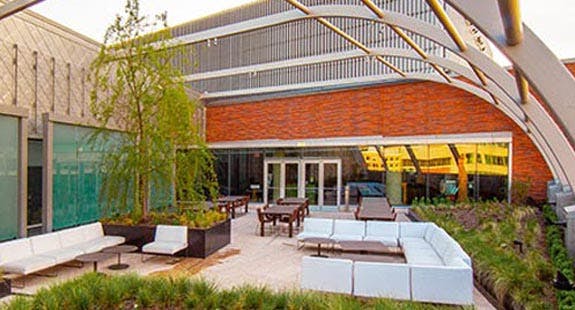 Stroll through this rooftop garden to enjoy the natural environment and plant varieties mentioned throughout the Bible. Additionally, the Biblical Garden provides a beautiful setting for a reception or dinner in spring, summer, or fall. Located right outside of Manna, this rooftop area is a perfect area to enjoy lunch.
Manna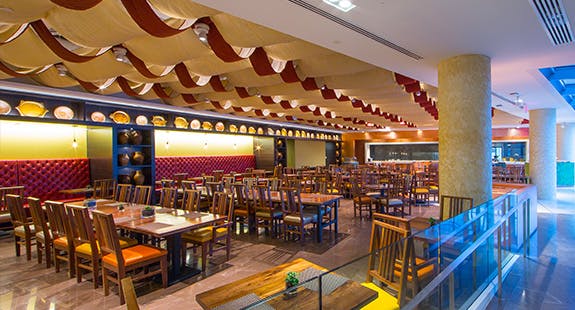 Manna offers choices ranging from hand stretched pizzas and griddled smashed burgers to cauliflower hummus and grain bowls. Along with kids choices you can also find an assortment of snacks and sweets. Enjoy your meal in Manna's warm atmosphere or head outside to dine in the Biblical Garden.