Museum of the Bible's World Stage Theater provides a unique and immersive venue to enjoy movies, shows, performances, and more. Inspired by the tabernacle, the theater walls are curved in design, evoking a tent flapping in the wind. With state-of-the-art projection and an intimate space without a bad seat to be found, the World Stage Theater is the perfect place to engage with the Bible in a whole new way. Check out our upcoming shows and events below.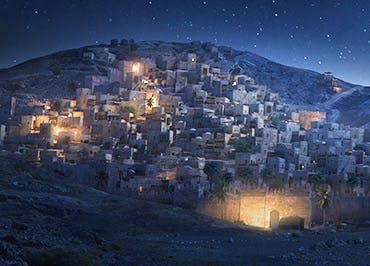 Why the Nativity? — Turning Point with David Jeremiah
December 1, 2022
Join Dr. David Jeremiah as he speaks about some of the most thought-provoking questions surrounding the Nativity and why so many celebrate the birth of Jesus worldwide, followed by a sneak peek of his new docudrama, Why the Nativity?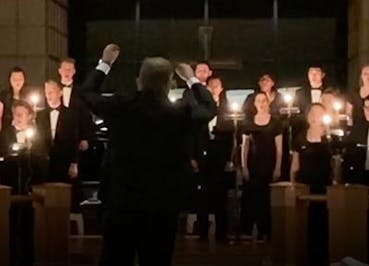 Lessons and Carols with the Cairn University Chorale
December 3
This concert is based upon a similar service that has been the Christmas Eve tradition of King's College in Cambridge, England, for more than 100 years. Each lesson involves rich and engaging scripture reading, which is emphasized by music from the Chorale, with opportunities for the audience to participate.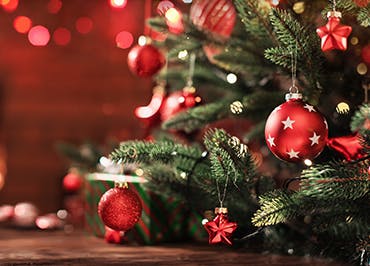 A Liberty Christmas — Featuring LU Praise & Shine
December 10, 2022
A little piece of Liberty University is coming to DC with two dynamic musical groups! Enjoy LU Praise, a high-energy gospel choir, and Shine, a contemporary a cappella group, all in one exciting evening. The program will feature selections from the LU School of Music's popular annual Christmas on the Boulevard event and more!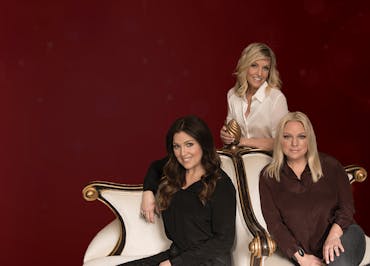 Gloria: The Christmas Tour with Point of Grace and Mark Schultz
December 11, 2022
Kick off the Christmas season with 11-time Dove Award-winning and three-time Grammy-nominated group Point of Grace on The Gloria Tour!
December 17–19, 2022
Join us for Keith and Kristyn Getty live at the World Stage Theater and the Anthem theater. The Gettys and friends will be performing Sing! An Irish Christmas, a concert previously aired to millions on TV. December 18 tickets are sold out. Get your tickets for December 19 today!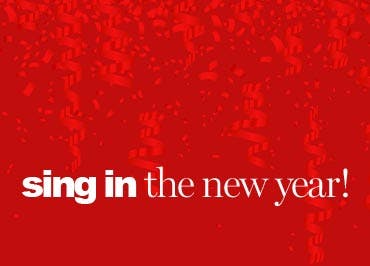 Sing in the New Year at Museum of the Bible
December 28–29, 2022
Close out 2022 and get ready to welcome in 2023 with two days of concerts at Museum of the Bible. Join some of gospel music's finest performers as they sing in the new year in our World Stage Theater.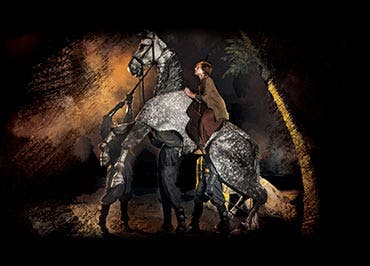 C. S. Lewis's The Horse and His Boy Live on Stage
January 20–March 3, 2023
Don't miss this beloved adventure with Shasta and his talking horse, Bree, as they ride to Narnia and the North. The production, by the Logos Theatre group, features epic puppetry, beautiful sets costumes, and an inspiring story for all ages.
Museum of the Bible uses a digital 3D-mapping technique to transform the theater into an immersive experience that brings the audience into the production unfolding around them. Using 17 high-output projectors and angle-compensating software, digital images are seamlessly woven together over varied surfaces to create a coherent environment — scene, landscape, or background — for guests.
The 8,000-square-foot hall with 30 rows and 472 seats features an oak stage measuring 50 feet wide and 20 feet deep with a 60-foot red velvet curtain. Its amphitheater-style layout improves the visual and acoustic experience for guests taking in a variety of productions, including live performances, lectures, presentations, Bible readings, and musicals.
The theater features the latest in audio, visual, and lighting systems, including Meyer Audio's Constellation sound system that allows for electronically variable room acoustics, Yamaha digital mixing console, 21 motorized line sets, theatrical lighting system with grandMA2 ultra-light console, wired and wireless production intercom for ease with presentations and live productions.