Experience movies, shows, and performances in the 472-seat World Stage Theater located on floors Five and Six, adjacent to the two-story atrium glass galley that overlooks the National Mall and US Capitol. Inspired by the tabernacle, the walls of the theater are curved in design, evoking a tent flapping in the wind.
Public Reading of Scripture Experience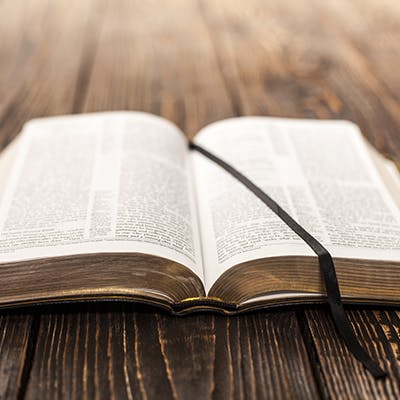 Public Reading of Scripture Experience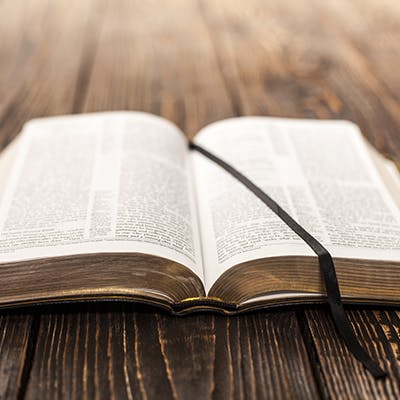 12:00–2:00 p.m. Daily
Step into the World Stage Theater to see the Bible come to life through immersive Bible readings from Genesis, Psalms, Isaiah, Matthew, Luke, and Revelations. These Bible readings are available daily from 12:00–2:00 p.m. and are made possible by Grace & Mercy Foundation.
Museum of the Bible uses a digital 3D-mapping technique to transform the theater into an immersive experience that brings the audience into the production unfolding around them. Using 17 high-output projectors and angle-compensating software, digital images are seamlessly woven together over varied surfaces to create a coherent environment — scene, landscape, or background — for guests.
The 8,000-square-foot hall with 30 rows and 472 seats features an oak stage measuring 50 feet wide and 20 feet deep with a 60-foot red velvet curtain. Its amphitheater-style layout improves the visual and acoustic experience for guests taking in a variety of productions, including live performances, lectures, presentations, Bible readings, and musicals.
The theater features the latest in audio, visual, and lighting systems, including Meyer Audio's Constellation sound system that allows for electronically variable room acoustics, Yamaha digital mixing console, 21 motorized line sets, theatrical lighting system with grandMA2 ultra-light console, wired and wireless production intercom for ease with presentations and live productions.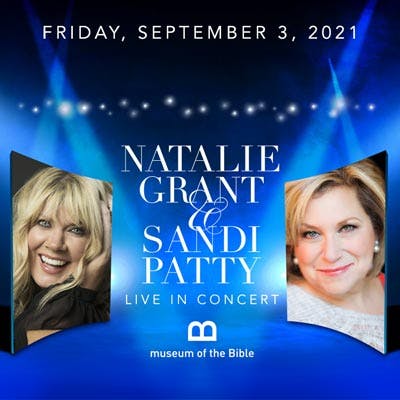 Sandi Patty and Natalie Grant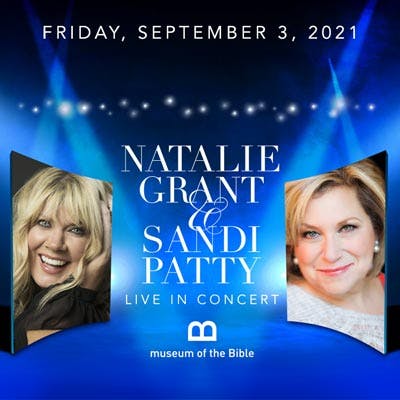 On September 3, 2021, Sandi Patty and Natalie Grant performed a number of their hit songs to a packed house.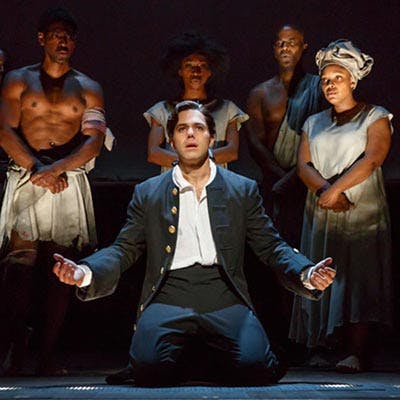 Amazing Grace the Musical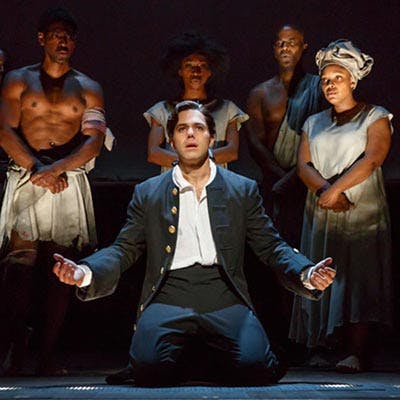 This 2017 production of the popular musical about one of the world's most popular songs accompanied an inaugural exhibition about the famous song and its writer, John Newton, Amazing Grace: How Sweet the Sound.