Learn about Museum of the Bible's traveling exhibits.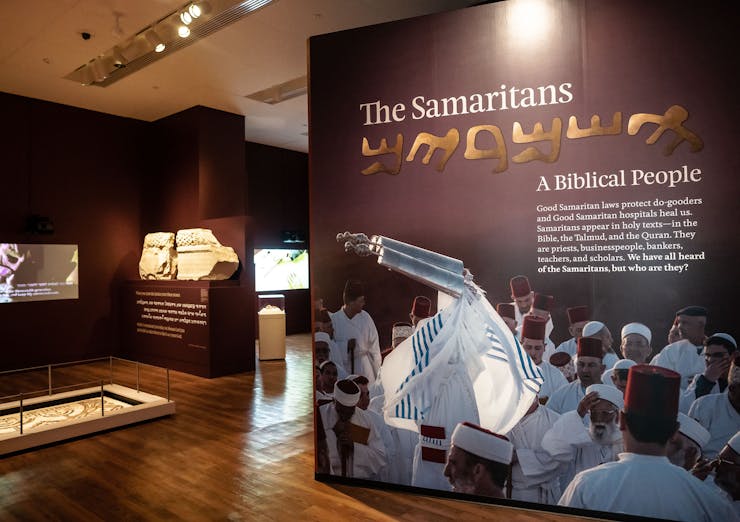 The Samaritans: A Biblical People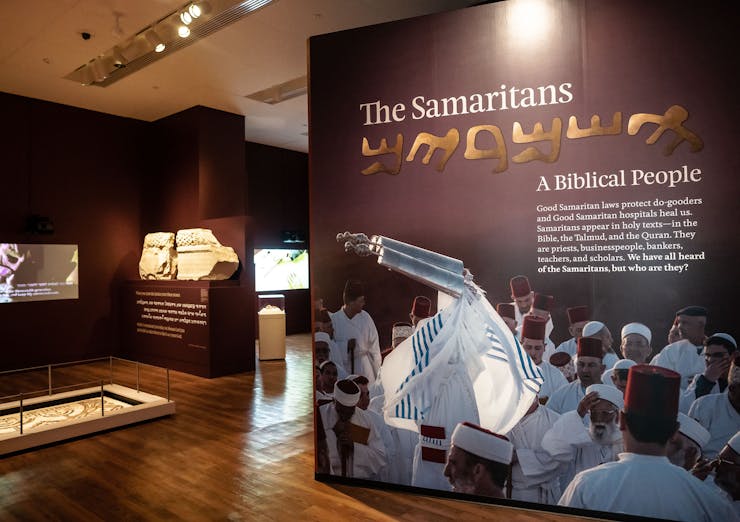 This exhibition offers unprecedented access to the life, culture, and history of the Samaritans, a micro-community of 850 people living in modern Israel who trace their history back to the kingdom of ancient Israel. Created in partnership with the Yeshiva University Center for Israel Studies, directed by Dr. Steven Fine, the exhibition is the first of its kind. Guests will enjoy unique videos, some of which are filmed in familiar and home settings and focus on the different life experiences of the Samaritans from Passover sacrifices to weddings. The exhibit also assembles the most important artifacts preserved in museums and libraries the world over to illuminate this amazing history.
This exhibit first debuted at Museum of the Bible in Washington, DC, on September 16, 2022. Elements of this exhibit are also on display at Bibelhaus Erlebnis Museum (BIMU) in Frankfurt, Germany, until May 2023.