Wonderfully Made: Women in STEM
Imago Dei, being made in the "image of God," has raised a question asked throughout history: "What does it mean to be human?" To discuss this complex question, we invite you to an evening of conversation with women in STEM fields and to explore historical answers to it in our online exhibit Scripture and Science: Our Universe, Ourselves, Our Place.
The evening will begin with an option to explore the online exhibit of Scripture and Science. Dr. Leslie Wickman will then begin the program by sharing about her recent research project funded by the Templeton Foundation WISH grant on the experiences and the need for women in STEM (science, technology, engineering, mathematics) fields. Dr. Wickman will be joined by Dr. Se Kim, Dr. Jennifer Wiseman, and Dr. Ciara Reyes-Ton, who will share their own experiences.
Additionally, onsite participants will have an opportunity to explore the beauty and art found in the sciences through an interactive paint-and-learn session. Join our educators and bring Maria Sibylla Merian's illustrations of butterflies back to life, using her observations of a butterfly's metamorphosis as a mirror of our own transformations through discovery and curiosity. Participants will have the opportunity to reflect on and share their own personal stories and lived experiences in small group discussions.
We look forward to learning, painting, and reflecting together, as we look at the concept of imago Dei within each of us.
Jan 23, 2024 - Jan 23, 2024
In-Person General Admission
$19.99
In-Person Members and Students
$14.99
Virtual Members and Students
$4.99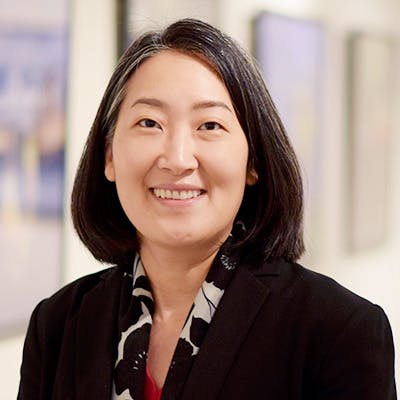 Dr. Se Kim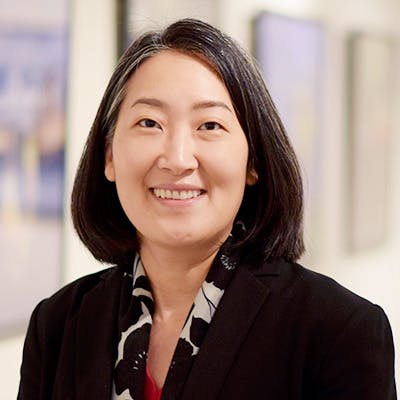 Dr. Se Kim is trained in genetics and neuroscience, and her research work focused on the role of epigenetics in mammalian memory and plant stress response. Currently, Se serves as the director of membership and governance at the National Academy of Medicine (NAM), where she oversees all the activities of the NAM membership, elections, and works closely with the governing Council on Academy initiatives and member engagement.
Se also co-directs the NAM Emerging Leaders in Health and Medicine Program. Prior to the National Academies, she was the deputy chief program officer at the American Association for the Advancement of Science (AAAS) Office of Science, Policy, and Society Programs, where she helped oversee multiple programs ranging from STEM education and fellowships to public engagement. While at AAAS, she also helped lead the program of Dialogue on Science, Ethics, and Religion (DoSER). She received her BS in biochemistry from the University of Texas at Austin, a PhD in molecular and human genetics from Baylor College of Medicine, and an executive MBA from the University of Maryland, College Park. Se lives in the DC suburb of northern Virginia, where her husband serves as the English pastor of a Chinese-American church. She is passionate about building impactful strategies for mission-based organizations and encouraging thoughtful dialogue between the sciences and faith communities.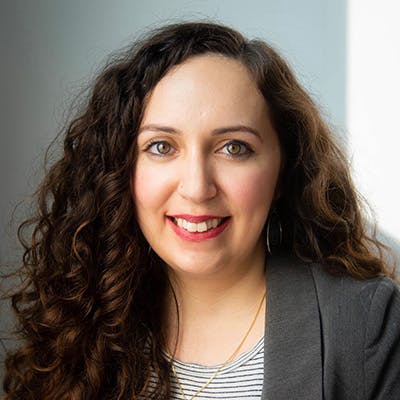 Dr. Ciara Reyes-Ton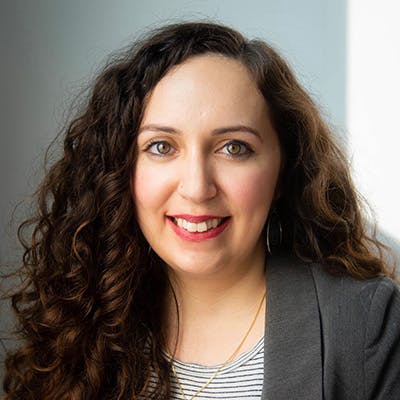 Ciara Reyes-Ton is a biologist, science writer, and editor who is passionate about science communication with faith communities. She has a PhD in cell and molecular biology from the University of Michigan. She has served as managing editor for the American Scientific Affiliation's God & Nature Magazine, and previously taught biology at Belmont University and Nashville State Community College. She currently works as editor for BioLogos and an adjunct professor at Lipscomb University. Outside science, she enjoys singing as part of her band Mount Carmell and being a mom. She recently released a new single To Become Human, that explores the biology and theology of what it means to be human. She is also the author of Look Closely, a science and faith devotional that explores the life of Christ by bringing scripture in conversation with science, from water-walking lizards to dividing cells and resurrecting corals.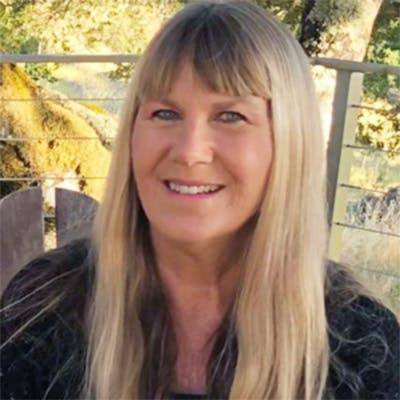 Dr. Leslie Wickman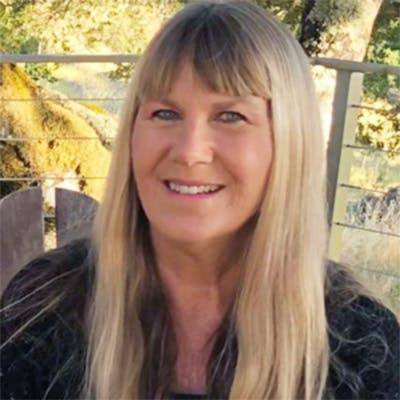 Leslie Wickman, PhD, is an internationally respected research scientist, engineering consultant, author, and inspirational speaker.
For more than a decade, Wickman was an engineer for Lockheed Martin Missiles & Space, where she worked on NASA's Hubble Space Telescope and International Space Station Programs, receiving commendations from NASA for her contributions and being designated as Lockheed's Corporate Astronaut, where she got her nickname "Rocket Girl."
Wickman recently resigned from four years as executive director of the non-profit American Scientific Affiliation, and now divides most of her time between launching Biola University's new Corporate Affiliates Program, and running her new non-profit, Starry Nights, Inc.
She occasionally takes on special projects involving technical and/or policy aspects of national aerospace and defense issues. Some of her recent projects include climate change impacts on national security, assessment of future human spaceflight missions and technologies, human factors problems for extreme environments, sustainable agriculture, and water reclamation.
She has lectured around the world on satellite servicing, spaceflight physiology, astronaut training and operations, astronomy, environmental stewardship, and the interface between science and theology. Another noteworthy achievement is her role with WET Design in R&D and programming for the Bellagio Fountains in Las Vegas.
Wickman holds a master's degree in aeronautical and astronautical engineering and a doctoral degree in human factors and biomechanics, both from Stanford University. She graduated magna cum laude from Willamette University with a bachelor's degree in political science.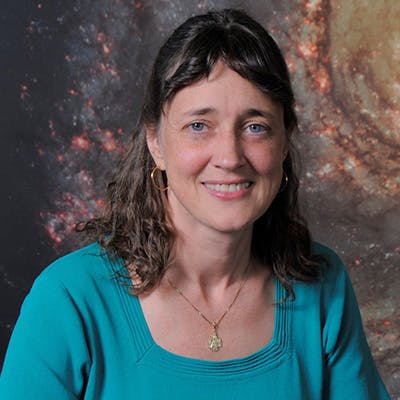 Dr. Jennifer Wiseman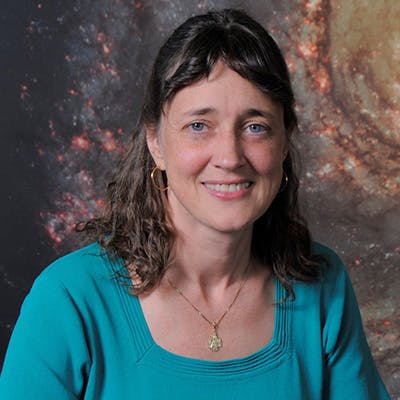 Jennifer Wiseman is an astronomer, author, and speaker. She studies the process of star and planet formation in our galaxy using radio, optical, and infrared telescopes and has worked with several major national observatories. She is also interested in national science policy and public science engagement and directs the program of Dialogue on Science, Ethics, and Religion for the American Association for the Advancement of Science. She received her BS in physics from MIT, discovered comet Wiseman-Skiff in 1987, and continued her studies at Harvard, earning a PhD in astronomy. She continued her research as a Jansky Fellow at the National Radio Astronomy Observatory and as a Hubble Fellow at Johns Hopkins University.
She then served as a Congressional Science Fellow of the American Physical Society, working with the staff of the Science Committee of the US House of Representatives, and is now a senior astrophysicist with NASA. Wiseman is a Fellow of the American Scientific Affiliation, a network of Christians in Science.
She enjoys giving talks to schools, churches, civic organizations, and campus groups on the excitement of astronomy and scientific discovery and has appeared in many science and news venues including The New York Times, The Washington Post, NOVA, and National Public Radio. She grew up on an Arkansas farm enjoying late night stargazing walks with her parents and pets.