TRANSFORM: A Series of Biblical Reflections at the Museum
TICKETING UPDATE:
In-person tickets for our upcoming speaker, Tony Evans, have sold out. You may add your name to the waitlist by clicking the button below in case tickets become available. We also invite you to join the FREE livestream April 26.
Please note: In accordance with the latest updates from the DC Mayor, our vaccine and mask policies are changing:
As of February 15, 2022, vaccine checks are no longer required for attendance to museum events and programs.
As of March 1, 2022, masks will no longer be required to be worn inside the museum. Masks are still required for all guests over 2 through February 28, 2022.
Apr 26, 2022 - Apr 26, 2022
7:00–7:05: Welcome (Harry Hargrave, CEO)
7:05–7:20: Music (Anthony Evans)
7:20–7:50: Teaching (Tony Evans)
Sign up for the waitlist in case tickets come available, or watch the free livestream April 26.
Do not be conformed to this world, but be transformed by the renewal of your mind . . . 
Romans 12:2, ESV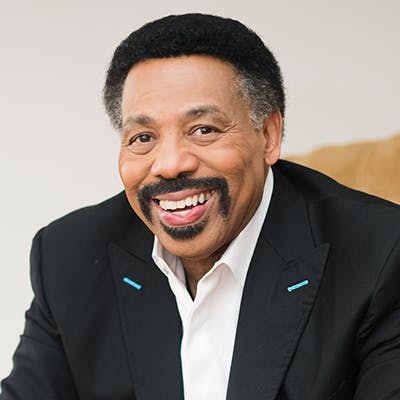 Tony Evans and Anthony Evans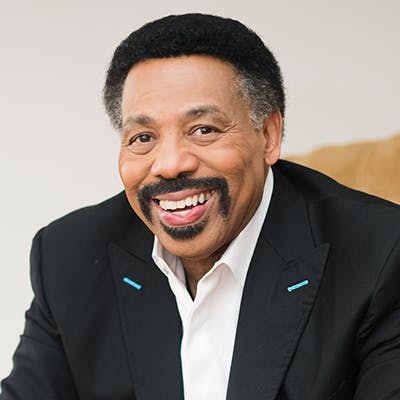 April 26, 2022
Dr. Tony Evans is the founder and senior pastor of Oak Cliff Bible Fellowship in Dallas, founder and president of The Urban Alternative, former chaplain of the NBA's Dallas Mavericks, and author of over 100 books, booklets, and Bible studies. The first African American to earn a doctor of theology degree from Dallas Theological Seminary, he has been named one of the 12 Most Effective Preachers in the English-Speaking World by Baylor University.
Dr. Evans holds the honor of writing and publishing the first full-Bible commentary and study Bible by an African American. His radio broadcast, The Alternative with Dr. Tony Evans, can be heard on more than 1,400 US outlets daily and in more than 130 countries.
Dr. Evans launched the Tony Evans Training Center in 2017, an online learning platform providing quality seminary-style courses for a fraction of the cost to any person in any place. The goal is to increase Bible literacy, not only in lay people but also in those Christian leaders who cannot afford nor find the time for formal ongoing education.
Dr. Tony Evans was married to Lois, his wife and ministry partner of over 50 years until 2019. They are the proud parents of four, grandparents of 13, and great-grandparents of three. For more information, visit tonyevans.org.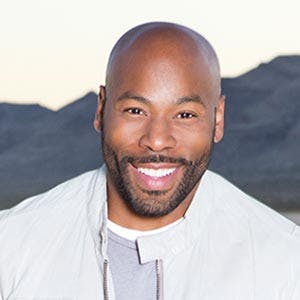 Anthony Evans will be accompanying Tony Evans.
For two decades, Anthony Evans has voiced the gospel with a melodic, thought-provoking style, and has emerged as one of Christian music's premier worship leaders and singers. Along the way, Anthony has released 10 solo projects (the last two climbing all the way to #1 on Billboard's Top Gospel Album charts), released his first two books, Unexpected Places and Divine Disruption, produced numerous music videos, acted in four movies, and even performed as "Beast" in Disney's Hollywood Bowl production of Beauty and the Beast. In addition, he has created inspirational events in collaboration with his father, beloved pastor and international speaker, Dr. Tony Evans; his sisters, Priscilla Shirer and Chrystal Evans Hurst; and his brother, author and speaker Jonathan Evans.
In more recent years, Anthony has been working and producing in Los Angeles, where he appeared on NBC's The Voice. His time on the show led to him being discovered and asked to perform and produce vocals for various major artists and networks. In addition to vocal production, Anthony has been enlisted as a talent producer for an assortment of popular reality and competition shows. This sojourn in LA has led him to think more progressively about his music and ministry—he desires to communicate in terms that connect with people spiritually, no matter where they are in their journey with the Lord, without compromising his own faith and message. This focus has allowed Anthony to use his one-of-a-kind voice to reverberate through the church and out its doors to impact the world beyond.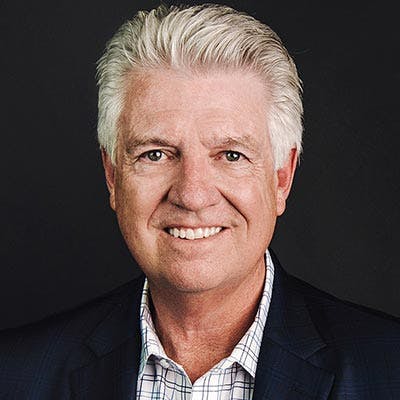 Jack Graham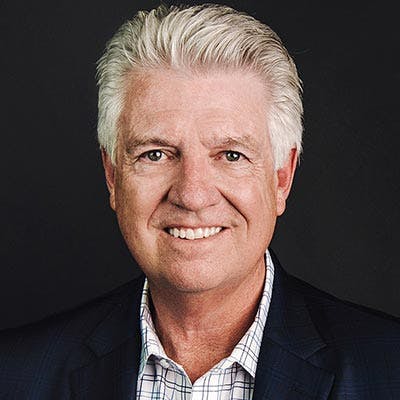 March 6, 2022
Dr. Jack Graham is the pastor of Prestonwood Baptist Church, one of the nation's largest congregations.
When Dr. Graham came to Prestonwood in 1989, the 8,000-member congregation responded enthusiastically to his straightforward message and powerful preaching style.
Now thriving with more than 45,000 members, Prestonwood continues to grow, reaching throughout the North Texas region. In 2006, the church launched a second location, the North Campus, 20 miles north of the Plano Campus. Prestonwood also has a flourishing Spanish-language ministry, Prestonwood en Español, which includes members from more than 20 nations. And Prestonwood.Live, the online community, draws worshippers from all over the world.
Dr. Graham is a noted author of numerous books, including the recently released Reignite: Fresh Focus for An Enduring Faith. In this deeply personal book, Dr. Graham shares lessons he learned in the midst of crisis — offering insight on how to focus on Jesus even in the darkest days. Other books include Man of God, Unseen Angels: Who They Are, What They Do and Why It Matters and Courageous Parenting, co-authored by his wife, Deb.
His biblical teaching is also seen and heard on PowerPoint Ministries. Through broadcasts, online sermons, and e-mail messages, Dr. Graham addresses relevant, everyday issues prevalent in our culture that strike a chord with audiences worldwide.
He and Deb have three married children and eight grandchildren.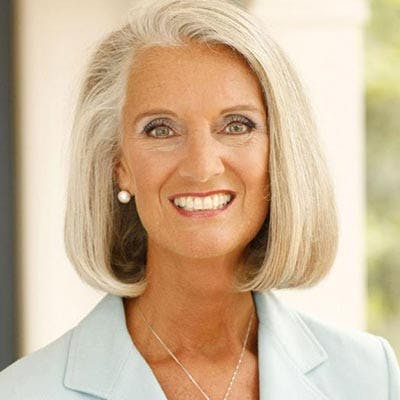 Anne Graham Lotz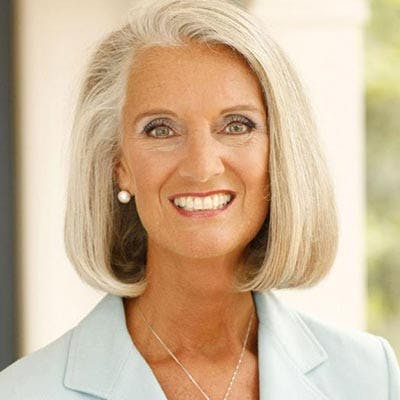 March 20, 2022
Called "the best preacher in the family" by her father, Billy Graham, Anne Graham Lotz speaks around the globe with the wisdom and authority of years spent studying God's Word.
The New York Times named Anne one of the five most influential evangelists of her generation. She's been profiled on 60 Minutes and has appeared on TV programs such as Larry King Live, The Today Show, and Hannity Live. Her Just Give Me Jesus revivals have been held in more than 30 cities in 12 different countries, to hundreds of thousands of attendees.
Whether a delegate to Davos's Economic Forum, a commentator to the Washington Post, or a groundbreaking speaker on platforms throughout the world, Anne's aim is clear — to bring revival to the hearts of God's people. And her message is consistent — calling people into a personal relationship with God through His Word.
Anne is a best-selling and award-winning author. Her most recent releases are The Light of His Presence, Jesus in Me, The Daniel Prayer, Wounded by God's People, Fixing My Eyes on Jesus, Expecting to See Jesus, and her first children's book, Heaven: God's Promise for Me.
Anne and her late husband, Danny Lotz, have three grown children and three grandchildren. She is the founder and president of AnGeL Ministries.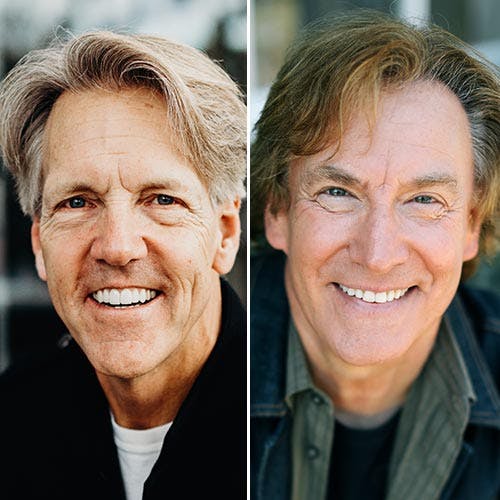 Skip Heitzig and Marty Goetz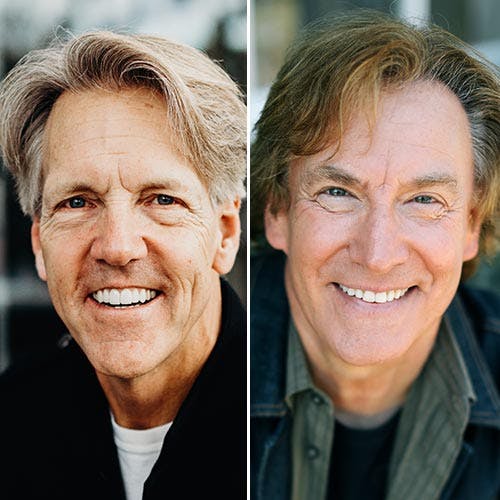 March 27, 2022
Skip Heitzig ministers to over 15,000 people as senior pastor of Calvary Church in Albuquerque. He reaches out to thousands across the nation and throughout the world through his multimedia ministry, including a nationwide half-hour radio program, Connect with Skip Heitzig.
He is the author of several books, including Bloodline, You Can Understand the Book of Revelation and The Bible from 30,000 Feet. He has also published more than two dozen booklets in the Lifestyle series, covering aspects of Christian living. He serves on several boards, including Samaritan's Purse and Harvest.
Skip and his wife, Lenya, and son and daughter-in-law, Nathan and Janaé, live in Albuquerque, New Mexico. Skip and Lenya are the proud grandparents of Seth Nathaniel and Kaydence Joy.
Marty Goetz led worship.
Emmy nominated Marty Goetz has been called a "modern day psalmist." A Jewish believer in Jesus, Marty began performing with singer Debby Boone in 1978 and soon established himself as a strong and passionate voice for Messianic believers around the globe. He has partnered in ministry with many others, including the Billy Graham Evangelistic Association, Greg Laurie's Harvest Christian Fellowship, Jewish Voice Ministries International, and numerous Christian and Messianic organizations throughout the world.
Marty has been recording music steadily since 1985, and today lives outside of Nashville, Tennessee, with his wife, Jennifer, who also is a Jewish believer. Their daughter, Misha, herself a worship leader and recording artist, resides in Austin, Texas, with her husband, Joshua, and their son, Caleb Vincent Hoyt.