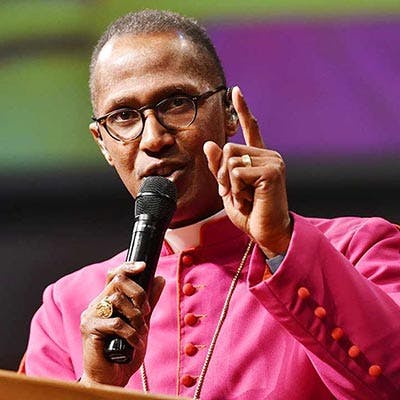 Bishop Claude Alexander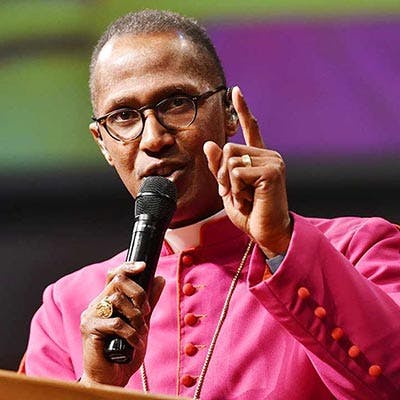 Since 1990, Bishop Alexander has served as the senior pastor of The Park Church in Charlotte, North Carolina, where it has grown into a global ministry of thousands with three locations and weekly international reach. He has addressed national and international leaders in the United States, the Caribbean, Latin America, Africa, and India.
He is a past president of the Hampton University Ministers Conference, the oldest and largest interdenominational gathering of African American clergy in the United States. Currently, he serves on the boards of Council for Christian Colleges & Universities, Inter-Varsity Christian Fellowship, BioLogos, Movement.org, and the Trinity Forum. He provides leadership as chair of the Board of Christianity Today Board of Directors and of Gordon-Conwell Theological Seminary Board of Trustees, and as Vice Presiding Bishop of the Kingdom Association of Covenant Pastors.
He is the author of Necessary Christianity, along with his new release, Required: God's Call to Justice, Mercy and Humility to Overcome Racial Division, coauthored with Dr. Mac Pier. He and his wife, Dr. Kimberly Nash Alexander, are the proud parents of two daughters, Camryn Rene and Carsyn Richelle.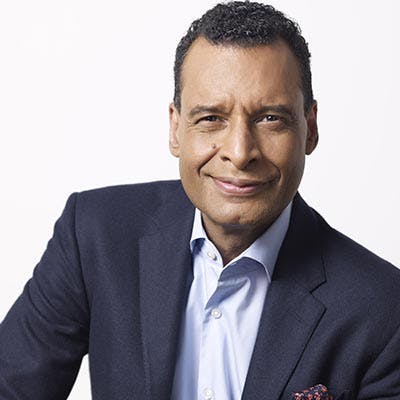 Rev. A. R. Bernard Sr. — Pastor of the Christian Cultural Center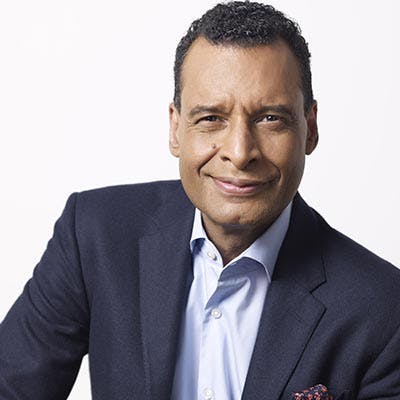 Rev. A. R. Bernard Sr. is the pastor, founder, and CEO of Christian Cultural Center (CCC) in Brooklyn, New York. A former banker, Bernard left his career to start the CCC with his wife, Karen. He represented 1.5 million Protestants, Anglicans, and Orthodox Christians when he served as the president of the Council of Churches of the City of New York. Bernard and his wife built the CCC from a small Bible study and their small community in Brooklyn to what it is today. The CCC stands today as one of the largest independent churches in the US, with over 37,000 members.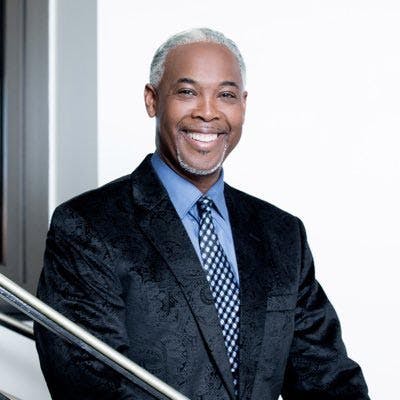 Bishop Dale Bronner — Senior Pastor at Word of Faith Family Worship Cathedral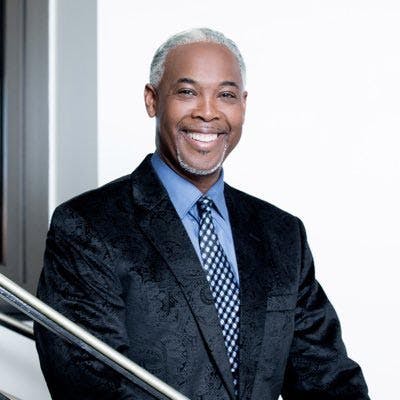 Bishop Dale C. Bronner is the founder and senior pastor of the Word of Faith Family Worship Cathedral founded in 1991, which is currently thriving with more than 19,000 members. Bishop Bronner finished as the top student in his field with a degree from Morehouse College and continued on to receive a doctor of ministry degree from Christian Life School of Theology. He also serves on the board of directors of Bronner Brothers Manufacturing Company, a multimillion-dollar family-owned corporation. Bishop Bronner is an accomplished leadership trainer and author, as well as a sought-after public speaker. He currently lives in Atlanta with his wife, Nina. The couple has five children, four daughters and one son, and eight grandchildren, five girls and three boys.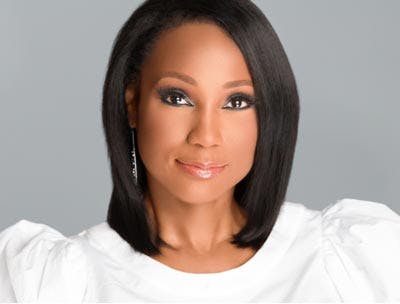 Dr. Jacquie Del Rosario — President & CEO ReCapturing the Vision International, Inc.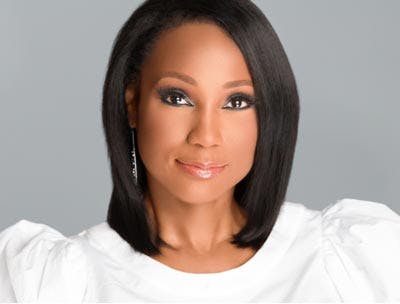 Dr. Del Rosario's meteoric rise in relationship and marriage counseling has earned her the title of America's marriage coach. For the past 20 years, the doctor has evangelized couples everywhere with her philosophy of the seven pillars of compatibility and has engineered a host of tools to cultivate the skills for healthy relationships and marriage: curricula, the relationship keys, the compatibility quiz, conferences, and intensive trainings that provide the skill-based learning that shifts trajectories.
Dr. Del Rosario's other body of work stems from ReCapturing the Vision (RTV), a globally recognized nonprofit she founded that is dedicated to breaking the generational cycles that handicap low-income children and families. She has designed programs that affect youth and families and has authored 12 curricula that are used in schools around the country. As a participant on the White House National Advisory Panel, she helped shape national standards for teen pregnancy prevention programs. A formidable voice in public speaking, Dr. Del Rosario has presented at a host of national conferences and trainings, covering dynamic topics for singles, married couples, professional associations, universities, and churches.
As an educator, author, advocate, counselor, and visionary, Dr. Del Rosario holds a Bachelor of Science in psychology, and a master's and doctorate in education, with an emphasis on conflict resolution and curriculum development. She resides in Miami, Florida, with her husband of over 25 years and two sons.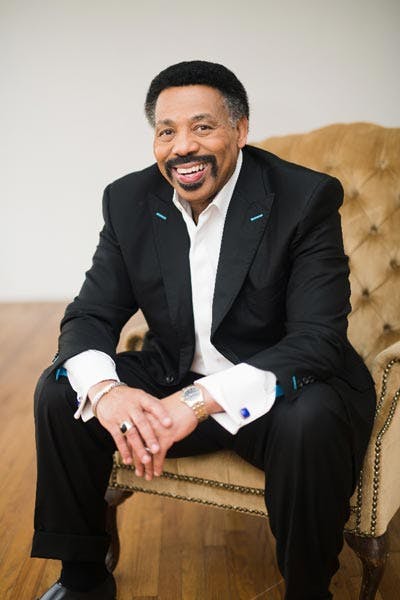 Dr. Tony Evans — Senior Pastor of Oak Cliff Bible Fellowship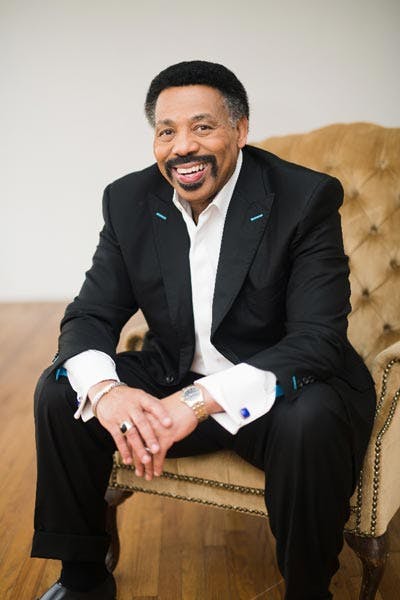 Dr. Tony Evans is the founder and senior pastor of Oak Cliff Bible Fellowship in Dallas, founder and president of The Urban Alternative, former chaplain of the NBA's Dallas Mavericks, and author of over 100 books, booklets, and Bible studies. The first African American to earn a doctor of theology degree from Dallas Theological Seminary, he has been named one of the 12 Most Effective Preachers in the English-Speaking World by Baylor University.
Dr. Evans holds the honor of writing and publishing the first full-Bible commentary and study Bible by an African American. His radio broadcast, The Alternative with Dr. Tony Evans, can be heard on more than 1,400 US outlets daily and in more than 130 countries.
Dr. Evans launched the Tony Evans Training Center in 2017, an online learning platform providing quality seminary-style courses for a fraction of the cost to any person in any place. The goal is to increase Bible literacy, not only in lay people but also in those Christian leaders who cannot afford nor find the time for formal ongoing education.
Dr. Tony Evans was married to Lois, his wife and ministry partner of over 50 years until 2019. They are the proud parents of four, grandparents of 13, and great-grandparents of three. For more information, visit tonyevans.org.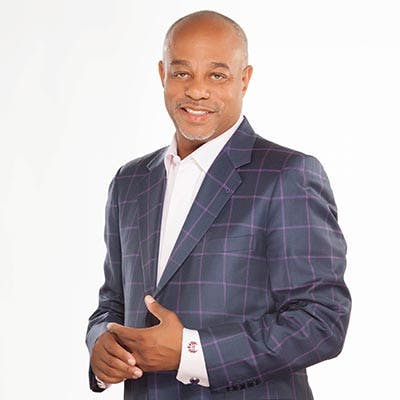 Pastor John Jenkins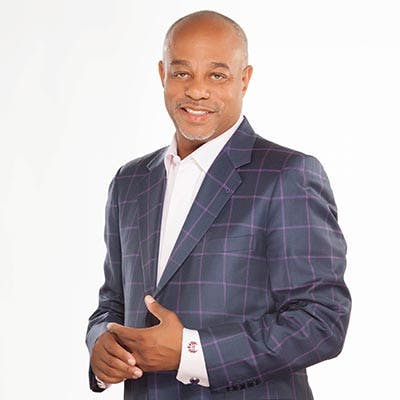 Pastor John K. Jenkins Sr. has been preaching the Good News since he was licensed as a minister in 1973 at 15 years old. His pastoral journey began in February 1987, when he was called to serve as the senior pastor at Union Bethel Church in King George, VA. In October 1988, Pastor Jenkins learned of the passing of his pastor and mentor, Dr. John W. Johnson, from his home church at the First Baptist Church of Glenarden. One year after Dr. Johnson's passing, Pastor Jenkins returned to First Baptist to become the seventh shepherd. The fruit of his biblically based teaching is evidenced in the growth of church membership from 500 to more than 10,000.
In addition to his role as senior pastor, he is the board chairman for the National Association of Evangelicals, Project Bridges, and The Skinner Institute. He also serves as a board member for Denver Seminary, the Greater Prince George's Business Round Table, and University of Maryland Capital Region Health. Pastor Jenkins is chairman emeritus for SMI, which provides clothing, food, education and other resources in the Washington, DC, area. In 2001, Pastor Jenkins received an honorary Doctor of Divinity degree from Southern California School of Ministry in Inglewood, California. Pastor Jenkins holds his role as family man as the highest treasure. He and his wife are the proud parents of six children and six grandchildren.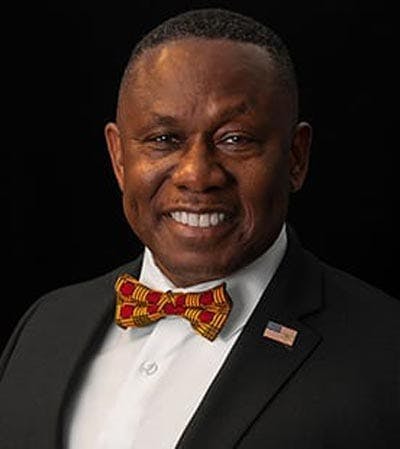 Tony Lowden — Pastor of Maranatha Baptist Church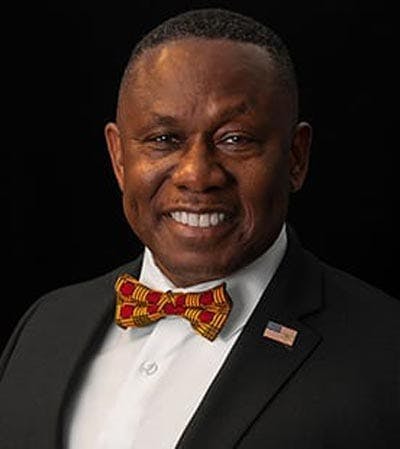 Rev. Tony Lowden is currently the pastor at Maranatha Baptist Church in Plains, Georgia, and chaplain for the Secret Service in the southwest region of his state. Raised in North Philadelphia in a single-parent home, Lowden attended the University of Southern California to major in government and economics on an athletic scholarship. He then received his MDiv from New Orleans Baptist Theological Seminary. Lowden has held multiple leadership positions serving at-risk communities and civic organizations. Governor Nathan Deal selected Lowden to serve as commissioner for the State Charter School Commission, on which he still serves today. He served as the director of Faith and Justice Initiatives for the Georgia Governor's Office of Transition Support and Reentry. Former President Donald Trump named Lowden as his administration's Reentry Czar, a role designed to aid former prisoners reentering the workforce. Lowden is a loving father to Tabitha Lowden, and husband to educator and performer, G. Pilar Lowden.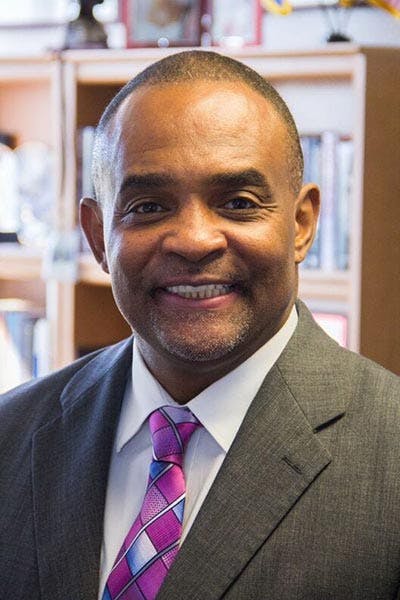 Jon Ponder — Founder and CEO at Hope for Prisoners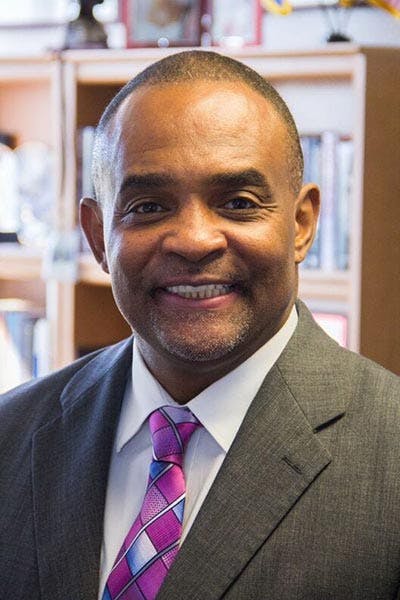 Jon Ponder is the founder and CEO at Hope for Prisoners based out of Las Vegas, Nevada. HFP is a non-profit organization whose mission is to provide the formerly incarcerated with long-term support and mentorship as they return to their communities. Having been previously convicted and imprisoned himself, Jon Ponder was determined to create a program that could provide mental, physical, and spiritual support to men and women of all ages during the reintegration process. Hope for Prisoners was born in 2010 and has served over 3,500 clients to date. Jon Ponder was pardoned by President Donald Trump in 2020.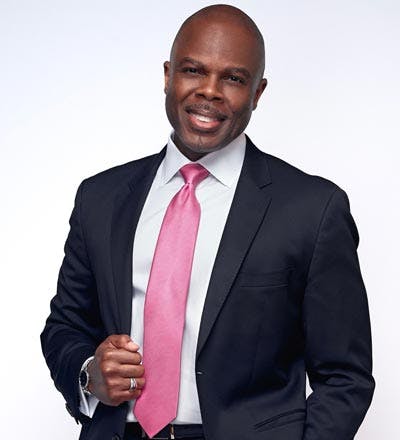 James Ward — Pastor at INSIGHT Church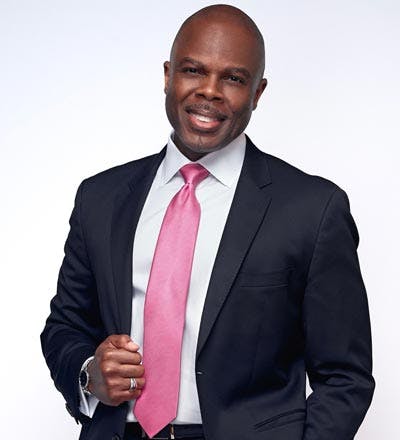 Pastor James Ward is the pastor and founder at INSIGHT Church in Illinois. He is the author of the book, Zero Victim, which was rereleased in June 2021 with a message encouraging readers to turn away from victimhood and embrace the teachings of Christ with a new attitude. James Ward's unique concept in the Zero Victim mindset has been sought after by government and corporate leaders to help resolve racial and socio-political issues in the United States. He emphasizes biblical teachings and Christian leadership development in his public speaking career. Ward founded the Zero Victim Community Development Corporation, an apolitical activist movement, to protect vulnerable Black Americans. He and his wife of 21 years, Sharon Ward, have two children, Hannah and Jonathan.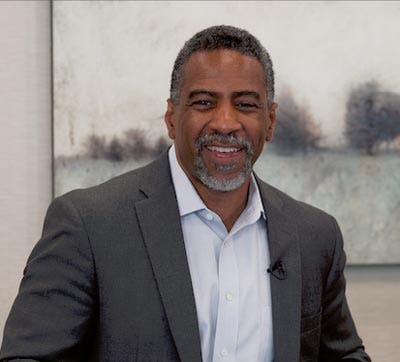 Roland Warren — Founder and CEO of Care Net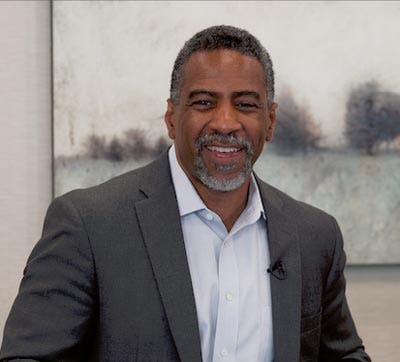 Roland Warren is the president and CEO of Care Net, the largest Evangelical network of pregnancy resource centers in the United States. He formerly served as president of the National Fatherhood Initiative and speaks regularly on the importance of marriage, fatherhood, and family. A graduate of Princeton University and The Wharton School of Business at the University of Pennsylvania, Warren spent more than two decades in the corporate world working for IBM, PepsiCo, and Goldman Sachs before transitioning to the non-profit world. Roland Warren, through Care Net, empowers women and men to build strong families and choose life for their unborn children through the power of the Gospel of Jesus Christ. He is the author of Bad Dads of the Bible: 8 Mistakes Every Good Dad Can Avoid and, soon to be released, Sons of Promise: A Guide for Single Mothers Raising Boys. He and his wife, Dr. Yvette Lopez-Warren, have two sons, Jamin and Justin.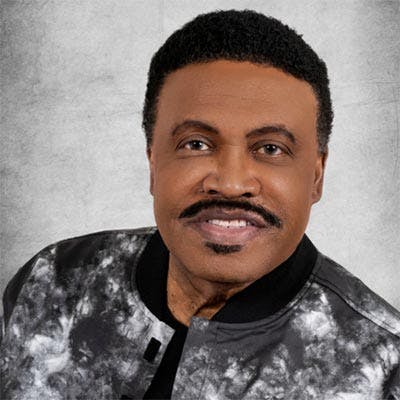 Dr. Kenneth C. Ulmer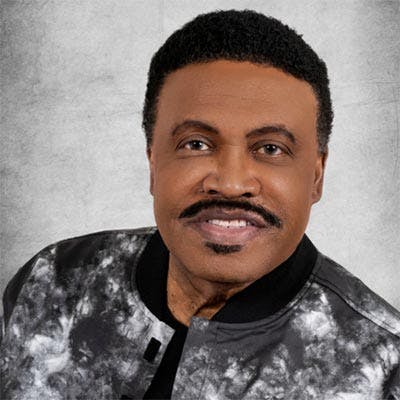 Kenneth C. Ulmer has been senior pastor of Faithful Central Bible Church in Los Angeles for more than 35 years. Dr. Ulmer is the former president of The King's University in Los Angeles, where he also serves as a founding board member, adjunct professor, and director of The King's at Oxford; an annual summer session held at Oxford University.
Dr. Ulmer received his bachelor of arts degree in broadcasting and music from the University of Illinois. After accepting his call to the ministry, Dr. Ulmer founded Macedonia Bible Church in San Pedro, California. He has done post-graduate studies at Pepperdine University, Hebrew Union College, the University of Judaism, Christ Church, and Magdalene College at Oxford University in England. He received a PhD from the former Grace Graduate School of Theology in Long Beach, California, and was awarded an honorary doctor of divinity from Southern California School of Ministry. He received his doctor of ministry from United Theological Seminary, where he also served as a mentor in the doctor of ministry degree program.
Dr. Ulmer is currently the presiding bishop over Macedonia International Bible Fellowship based in Johannesburg, South Africa. Dr. Ulmer and his wife are residents of Los Angeles, California. They have been married for more than 40 years and have two daughters, one son, and five grandchildren. Dr. Ulmer has authored a number of books, the latest, Walls Can Fall: Race, Reconciliation & Righteousness in a Divided World.