Featured Speakers and Entertainment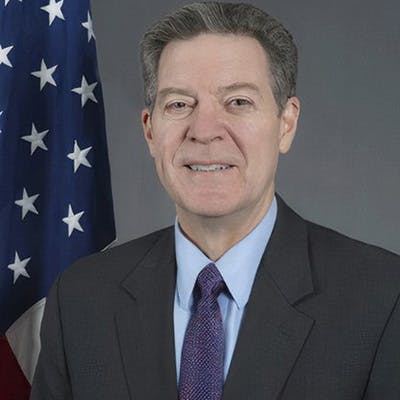 Sam Brownback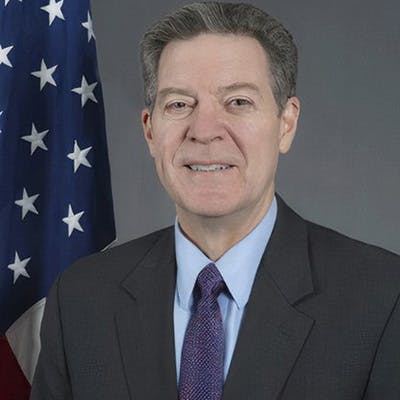 United States Ambassador-at-Large for Religious Freedom 2018–2021
Sam Brownback has spent his life in the service of others. He was born in Garnett, Kansas, and raised on the Linn County family farm.
At Prairie View High School, Sam was elected state president of Future Farmers of America. His interest in public service continued as he attended Kansas State University. During his senior year at KSU, Sam served as student body president. After graduation, Sam decided to attend law school at the University of Kansas, where he was his class president before completing his law degree in 1982.
Sam met his wife, Mary, while they were both in law school. They have now been married for almost 40 years and have five children and nine grandchildren.
In 1986, Sam became the state's youngest Secretary of the Kansas Department of Agriculture. In 1994, he was elected to represent the 2nd Congressional District in the US House of Representatives.
He was elected to the US Senate in 1996, where he carried the first comprehensive federal anti-trafficking law. The Trafficking Victims Protection Act of 2000 declared human trafficking a federal crime and increased protection for victims.
In the Senate, he was a leading advocate for freedom of religious liberty around the globe. Sam worked actively on the issue in multiple countries and was a key sponsor of the International Religious Freedom Act of 1998. He was appointed and served as the US Ambassador-at-Large for International Religious Freedom between 2018 and 2021.
He currently serves as co-chair of the International Religious Freedom Summit and is a Senior Fellow with Global Christian Relief. He is also chairman of the National Committee for Religious Freedom.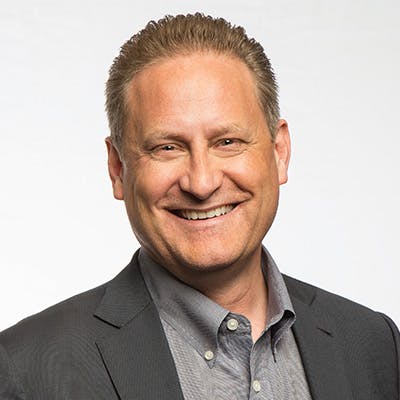 Steve Green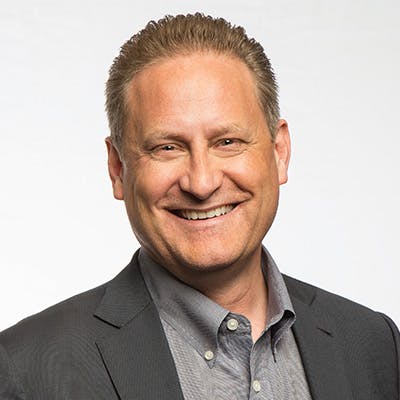 President of Hobby Lobby Stores, Inc.
Founder & Chairman of the Board, Museum of the Bible
Steve became President of Hobby Lobby in 2004 and helped to grow the family business to close to 1,000 stores in 48 states, employing over 45,000 people. As Chairman of the Board of Museum of the Bible, Steve has assembled a team of academics, designers, technology professionals, and other experts to create the 430,000-square-foot museum dedicated to a scholarly and engaging presentation of the Bible's impact, history, and narrative. The museum opened in November 2017 in Washington, DC. Green has authored four books: Faith in America (2011), Bible in America (2013), This Beautiful Book (2019), and co-authored This Dangerous Book (2017) with his wife, Jackie. Steve and Jackie have been married for 38 years and reside in Oklahoma City, where they are active in their local church and support many Christian charities. They have a son, five daughters, a daughter-in-law, three sons-in-law, and eight grandchildren.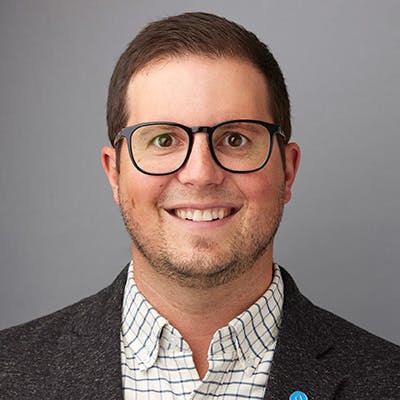 Jeremy Vallerand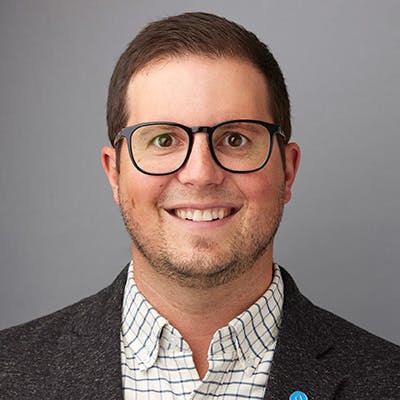 CEO & President, Atlas Free
Jeremy Vallerand is the CEO & president of Atlas Free, a global non-profit organization working in over 25 countries to prevent, combat, and end sex trafficking. He travels the world working with coalitions and policymakers on global initiatives to end human trafficking and speaking to diverse audiences about social impact, human trafficking, and leadership. His Tedx Talk, Using Your Passions to Fight Injustice, encourages people to leverage their own skills and passions to improve the world around them. Before starting Atlas Free, Jeremy worked as an entrepreneur and consultant with numerous Fortune 500 companies, global NGOs, and start-up ventures. He has an undergraduate degree in business from Trinity Western University in British Columbia, Canada, and a graduate degree in diplomacy from Oxford University. He has also worked in Washington, DC, to coordinate the National Prayer Breakfast, serving as a liaison to the US Congress, the White House, and foreign dignitaries. He is an avid outdoorsman, outdoor gear tester, and cofounder of Climb for Captives, an initiative that utilizes mountain climbing to combat human trafficking. Vallerand lives in Seattle, WA, with his wife, Maren, and their three children.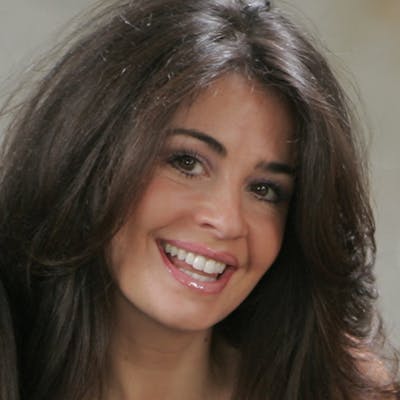 Angela Knight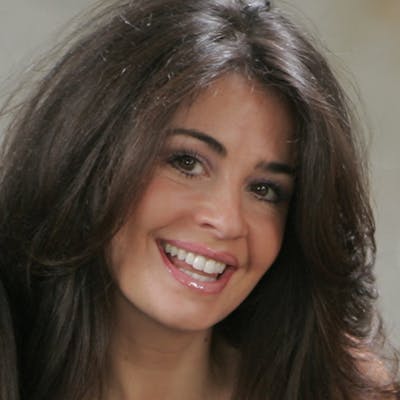 Washington National Opera
Dr. Angela Knight is a classically trained, international soprano who performed with the Washington National Opera for 24 seasons and over 300 performances. Roles included Idomeno—The Cretan Woman, The Crucible—Betty Paris, Le Nozze Di Figaro—Barbarina, and Second Lady in Sly for US and Japanese audiences. A lyric-coloratura soprano, Angela attended the Cleveland Institute of Music, the Baldwin Wallace Conservatory, and George Mason University, where she was honored as the Outstanding Musician at graduation.
She is a two-time winner of the NATS singing competition. Representing the United States as a vocalist in the "World Championships of Performing Arts," she won three gold medals. She has been featured as a guest artist to represent the Washington Opera at the Kennedy Center's season opening, had solo appearances at the US Capitol, the Lincoln Memorial, the Shakespeare Theater, and the Sylvan Theatre in Washington, DC. She was chosen to sing the National Anthem for President George W. Bush at the National Republican fundraiser in Washington, DC, and recently for the US Senate.
Angela has represented Prince William County, VA, on the Executive Board of the Hylton Performing Arts Center and has a doctorate in theology. She was a teaching artist for the Washington National Opera, representing them in the northern Virginia region. Angela gives back to the community by giving private piano and voice lessons to young artists.
Established in 2011 and now her primary focus is Angela Knight Ministries (AKM), a non-profit 501(c)(3). AKM ministers to those needing to hear encouragement from God's Word as well as a helping hand in time of need.
Angela now resides in northern Virginia with her husband, Wade.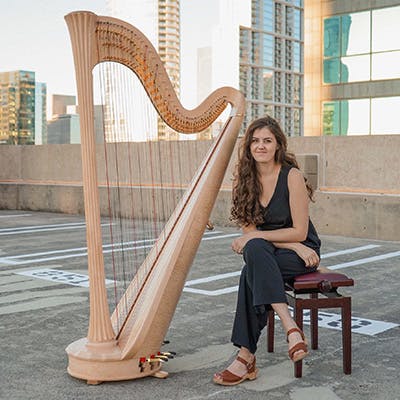 Carrie Tollett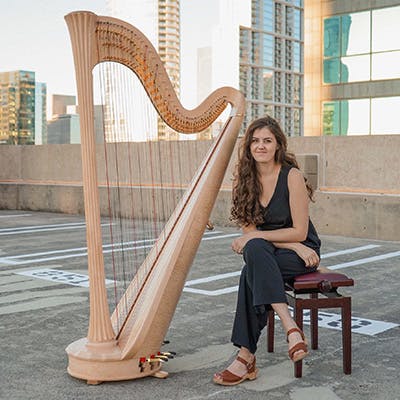 Harpist
Based in the DC area, Carrie Tollett is an electroacoustic harpist who maintains an active teaching, performing, and remote recording schedule. Carrie values connecting with her audience through her expressive playing as well as bringing awareness to the range of possibilities of the instrument. Emerging from her foundational background in classical training, Carrie has a passion for pushing the boundaries of the harp beyond the classical realm through combining the harp with modern technology such as effects pedals and digital software. She is currently a full-time harp instructor for a South African based company, Learning the Harp, an online platform that provides step-by-step harp lessons to students all over the world through video courses and lessons. She holds a bachelor's and master's degree in Harp Performance, and last summer she was a presenter at the 2022 World Harp Congress in Cardiff, Wales.