Gloria in Excelsis Deo: The Next Step in the Journey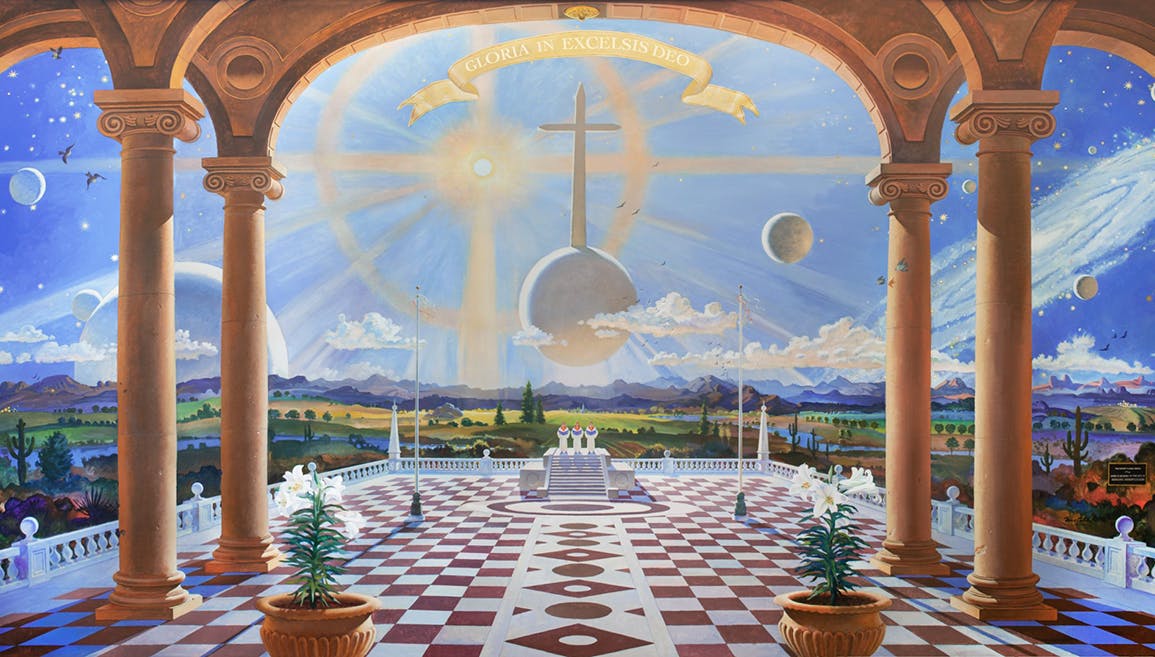 Our recently acquired mural, Gloria in Excelsis Deo by Robert McCall, has already gone through quite a journey, but it isn't over yet. In 2020, we wrote about moving the mural from the church in Arizona to Museum of the Bible in Washington, DC (read about this elaborate and fascinating process here). Since then, it has been in storage, awaiting conservation and framing. We intended to install the mural as soon as it arrived, but COVID changed everything.
Though we managed to move the mural during a small window of COVID clearance in June 2020, that clearance was quickly revoked as the pandemic surged anew. For the next year and a half, Washington, DC, suffered shutdowns and travel bans, making it difficult to plan and budget for new installations.
Then, one day, we received a phone call from Carolyn Hendrickson, the granddaughter of Linnea Hendrickson, who first commissioned the mural in 1990. She told us her family was eager to make the mural visible to the public since it was created in honor of their grandfather, Ed. In response to the uncertainties created by COVID, she said simply, "We will take care of it."

Figure 1: The dedication of the mural at Valley Presbyterian Church, 1990.
From left to right: Art Middlebrooks, Carolyn Hendrickson, Laurel Hendrickson, Lisa Karahalios, Robert McCall (artist), Linnea Hendrickson, Wayne Hendrickson, Steven DiGiuseppe, Jack DiGiuseppe, Jean (Hendrickson) DiGiuseppe, David DiGiuseppe.
Ed Hendrickson and his wife, Linnea, were friends of Robert McCall, attending church together at Valley Presbyterian in Paradise Valley, Arizona. Linnea loved music and played the organ for the church choir. Ed was an inventor and businessman, engineering and building trucks alongside his father and brothers.

Figure 2: Linnea and Edward Hendrickson, ca. 1940s.

Figure 3: Robert McCall and Linnea Hendrickson at the dedication of the mural, 1990.
Magnus Hendrickson, the Swedish patriarch of the family, developed a multitude of patents for clutch, transmission, axle systems, and cab-over-engine designs still prevalent today. He also developed the "walking beam" tandem suspension and "power divider" for double rear axles on six-wheel trucks.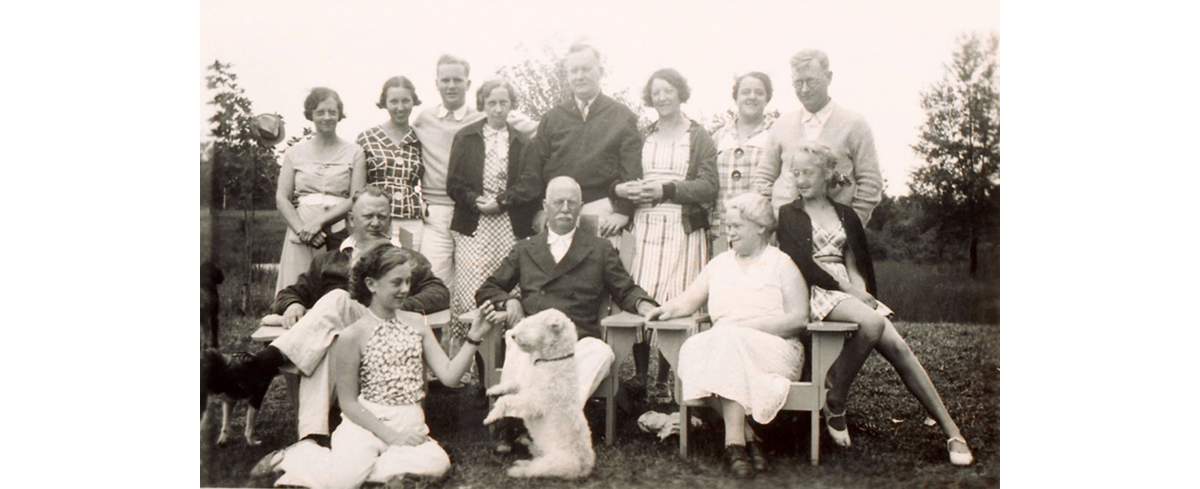 Figure 4: Magnus Hendrickson (center) surrounded by his family, ca. 1930s.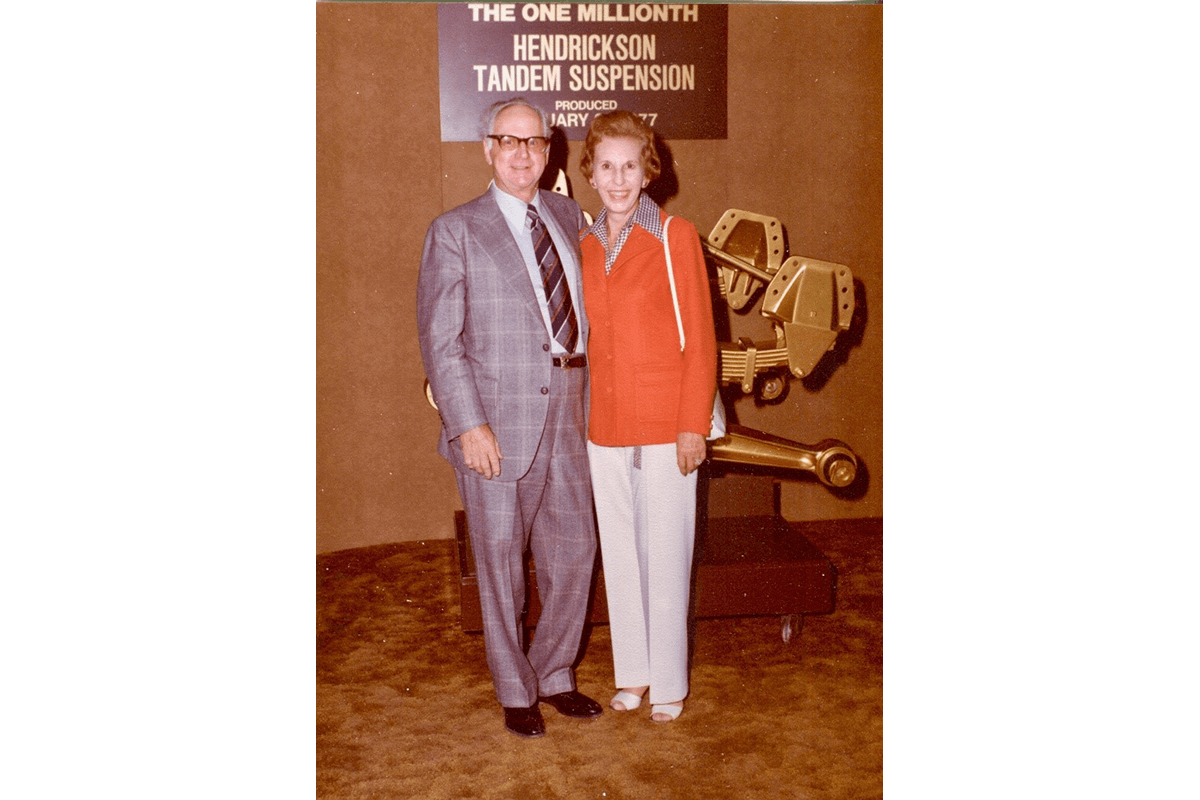 Figure 5: Ed and Linnea Hendrickson in front of the one millionth Hendrickson tandem suspension, 1977.
Ed was an integral part of the family business, and together they were determined to run their business according to the moral precepts found in the Bible. A Christian family, they conducted their affairs with their faith at the forefront.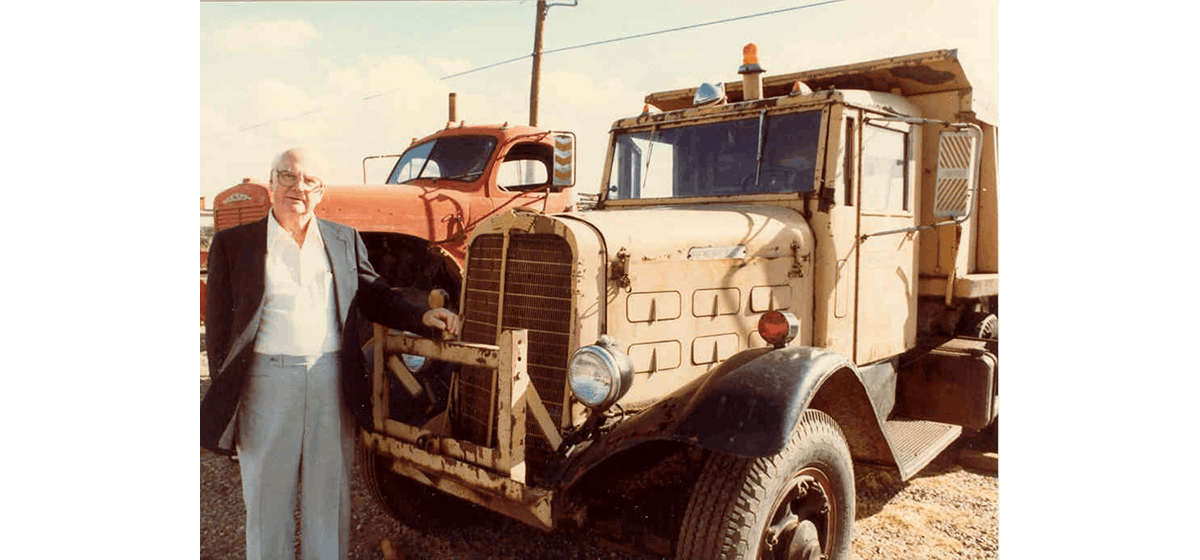 Figure 6: Edward Hendrickson, ca. 1970s.
This is what made Museum of the Bible such an appealing home for the mural. Here, it will be featured in our Bible in the World gallery, which highlights the many influences of the Bible on cultures around the world. The Hendrickson's philosophies on business and family are a fitting piece of that story, too.
After talking with Carolyn, plans for conservation, framing, and installation began. This is not a simple process. First, we had to decide on a location. We needed to find a wall tall and wide enough for the mural, with ample room around it for guests to be able to step back and fully appreciate it. It also had to be a place that didn't expose the painting to excessive light, either natural or fluorescent, which can fade colors in paintings, manuscripts, and printed materials. A viable space was located in the Bible in the World gallery. Now, the gallery needed to be modified, cleared, and prepped for the installation.
Second, the mural needed to be evaluated by a conservator and each of the three pieces stabilized with a frame. Then, each piece could be moved to the gallery and the final frame built on site. This work started on February 6. At the time of this article's publication, new signage, an interactive touchscreen, and special lighting are being installed in the gallery.
The journey of the mural is coming to a close, but in some ways, it is a journey that has come full circle. Linnea Hendrickson commissioned the painting in 1990, and now she and Ed's children and grandchildren, the Hendrickson and DiGiuseppe families, are also the principal donors behind its new location in 2023. Likewise, the McCall family can see their father's work in the nation's capital, just across the street from the NASA building. Only twice before had McCall seen his work displayed in Washington, DC, a feat he considered to be his greatest accomplishment. We are proud to offer a third.
Gloria in Excelsis Deo will be on display starting February 28, 2023, in our new "Bible and Space" exhibit on the Impact of the Bible Floor as part of the Bible in the World gallery. A celebratory dedication will follow on April 27, where we will welcome the Hendrickson, DiGiuseppe, and McCall families to the museum. We are excited to share with our guests this beautiful piece of American history by an artist who illustrated a future of biblical faith and progress.

Figure 7: Gloria in Excelsis Deo was created in memory of Edward Hendrickson (1909–1988).
By Amy Van Dyke, Lead Curator of Art and Exhibitions
Have weekly museum updates delivered to your inbox.