It's in times like these that we all need #WordsofHope, and we want to hear yours.
1. Choosing a verse from the Bible that inspires you and keeps you hopeful.
2. Putting it in a post, creating a video, or snapping a photo of your verse.
3. Tagging #WordsofHope for us (and the world) to see on your social media channel.
See what words are encouraging others!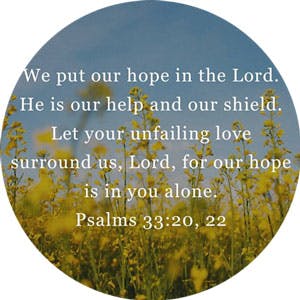 Psalms 33:20, 22
We put our hope in the LORD. He is our help and our shield. In him our hearts rejoice, for we trust in his holy name. May your unfailing love be with us, LORD, even as we put our hope in you.
Entry fromTwitter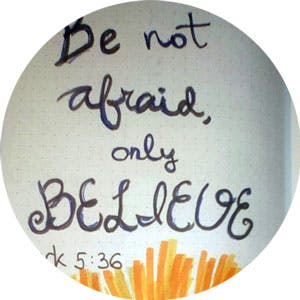 Mark 5:36
Don't be afraid; just believe.
Entry from Russia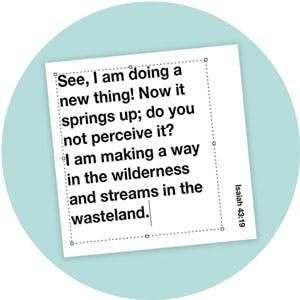 Isaiah 43:19
See, I am doing a new thing! Now it springs up; do you not perceive it? I am making a way in the wilderness and streams in the wasteland.
Entry from YouVersion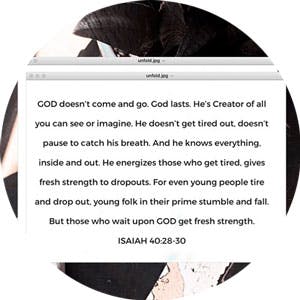 Isaiah 40:28-30
God doesn't come and go. God lasts.
He's Creator of all you can see or imagine.
He doesn't get tired out, doesn't pause to catch his breath.
And he knows everything, inside and out.
He energizes those who get tired,
gives fresh strength to dropouts.
For even young people tire and drop out,
young folk in their prime stumble and fall.
But those who wait upon God get fresh strength.
Entry from Hannah Gronowski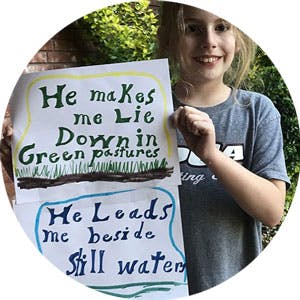 Psalm 23:2
He makes me lie down in green pastures. He leads me beside still waters.

Entry from Oklahoma City, OK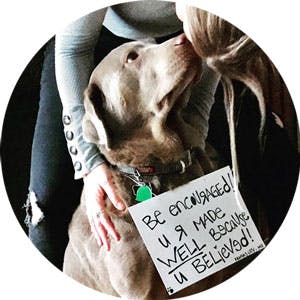 Matthew 9:22
Be encouraged! You are made well because you believed.
Entry from Kansas City, MO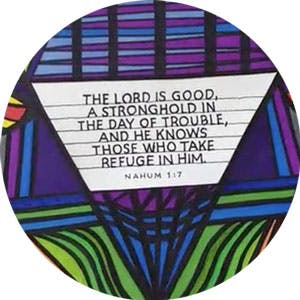 Nahum 1:7
The LORD is good, a stronghold in the day of trouble; he knows those who take refuge in him.

Entry from Oklahoma City, OK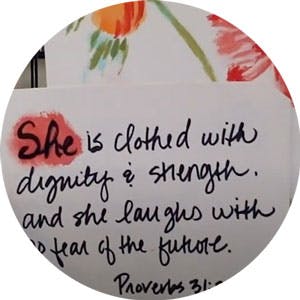 Proverbs 31:25
She is clothed with strength and dignity, and she laughs without fear of the future.
Entry from Washington, DC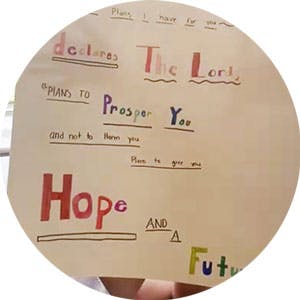 Jeremiah 29:11
For I know the plans I have for you," declares the LORD, "plans to prosper you and not to harm you, plans to give you hope and a future.
Entry from Oklahoma City, OK