Dear Women of Legacy,
What a year 2022 was! It felt like the world had finally returned to "normal" and we sure made the most of it! In the spring, we welcomed a new group of Women of Legacy at our Foundations event, where first-time attendees learned more about Museum of the Bible and what it means to be a woman who passes the Word of God down through generations. It was an honor to have Trudy Cathy White (Chick-fil-A Ambassador) and Mo Anderson (Keller Williams Vice Chairman) share their personal legacy stories as they emphasized the importance of returning to Scripture.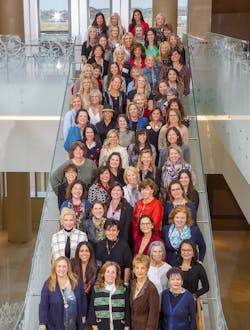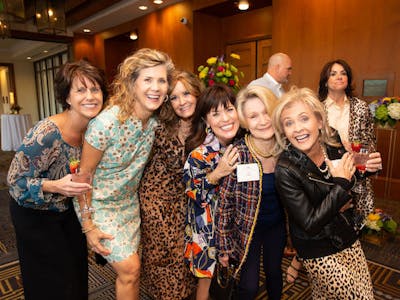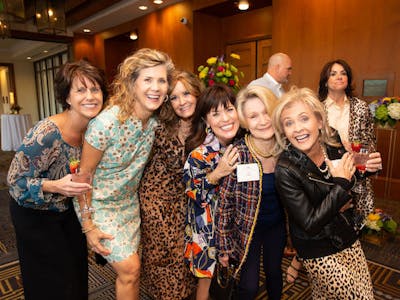 A few of our loyal Women of Legacy hosted their own events around the country this year in support of Museum of the Bible. Thank you to Sarah Cantrell in Chattanooga, TN; Mary Benson in Honolulu, HI; Gwendy Kem in Scottsdale, AZ; and Marcia Taylor in Jackson, WY. We also visited Memphis, TN; Nashville, TN; and Grand Rapids, MI, for events hosted by fellow museum partners. If you are interested in hosting an event, please let us know!
We'd like to give a special thanks to our inaugural group of Women of Legacy Ambassadors who served from July 2020 through December 2022: Michele Abbott, Abigail Allen, Carol Anderson, Linda Arnold, Jan Duncan, Gayle Hargrave, Cindy Janecka, Lynette Mathis, Demetra Matthews, Margaret Maxwell, Lauren McAfee, Judy Pogue, Pamela Pyle, Keresa Richardson, Ruby Rinker, Lisa Robertson, Wendy Rogers, Wendy Schmidly, Laila Sharpe, Kim Stevens, Stephanie Whittier, Susie Wilson, and Martha Zumwalt. We are grateful for your generosity and advocacy for Museum of the Bible.
Speaking of Marcia Taylor, we'd like to recognize her as the Marie Green Award recipient for 2022. The Marie Green Award is named after Steve's grandmother and is intended to recognize an individual or an institution whose passion for advocating for, and supporting Museum of the Bible, made a positive and significant impact to the fulfillment of the museum's mission to invite all people to engage with the transformative power of the Bible. Marcia has displayed a heart of service, generosity, integrity, compassion, and prayer—all characteristics of Grandma Marie. We are so grateful for her involvement with the museum and the shining example she is to so many!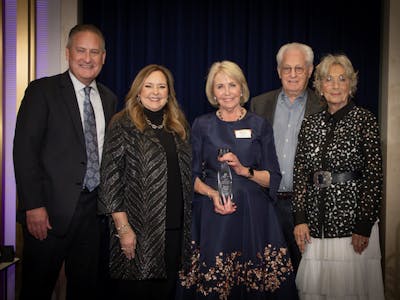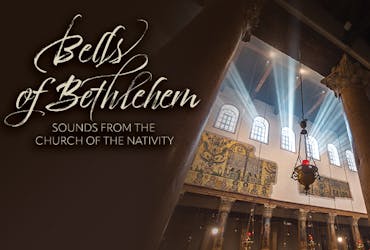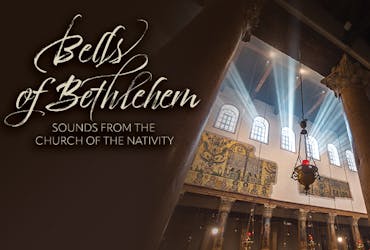 Also in 2022, Museum of the Bible welcomed 280,000 visitors (and counting) and opened the following exhibits:
Mystery & Faith: The Shroud of Turin was a high-tech, interactive exhibition about the Shroud of Turin—the world's most studied, analyzed, and revered cloth.
Basilica Sancti Petri: The Transformation of Saint Peter's Basilica showcased special prints published by the Vatican on the history of Christian cathedral and church architecture, especially St. Peter's in Rome.
The Samaritans: A Biblical People is open through January 1, 2023, and explores the life of this micro-community of 862 people living in modern Israel who trace their history back to the kingdom of ancient Israel.
Bells of Bethlehem: Sounds from the Church of the Nativity is open through January 29, 2023, and showcases ancient bells uncovered from the Church of the Nativity in Bethlehem that were buried underground for protection for almost a thousands of years. This is expected to be the last time the bells will ever leave the Holy Land.
Watchman Nee is open through February 28, 2023, and explores the life and martyrdom of Nee, who founded the "Local Church" movement in China and is one of the most influential Christians of the twentieth century.
The halls have been decked at the museum, and we have many exciting ways to celebrate Christmas throughout December. Visit museumoftheBible.org/gloria for more information. You won't regret planning a trip with loved ones to experience the wonder of Christmas at Museum of the Bible!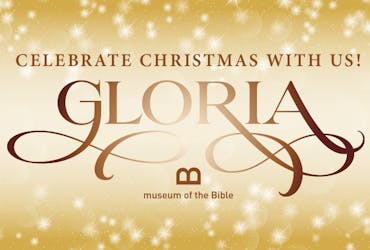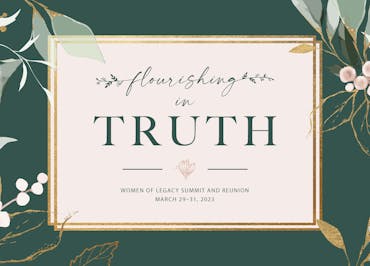 As we look ahead to 2023, we'd like to make you aware of a few exciting events:
Women of Legacy Summit and Reunion:
Bible teachers Jen Wilkin & Ruth Chou Simons will join me and others as the speakers for this event, where we will unpack what it means to be "Flourishing in TRUTH" as Women of Legacy.
Bible engagement, immersive museum experiences, breakout sessions, exciting entertainment, and meaningful fellowship are in store. If you have a friend you'd like to bring, please contact dru.walker@mBible.org, and mention this newsletter.
Watch your inbox for invitations coming in early January. The deadline to RSVP is February 23 and space is limited, so you'll want to register ASAP! There will be an early-bird discount for those who register by January 30.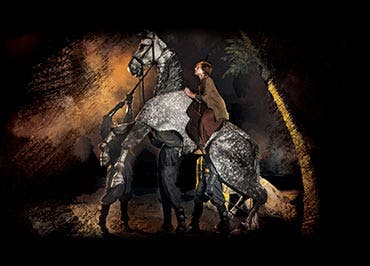 The Horse and His Boy, C. S. Lewis's beloved tale, is coming to Museum of the Bible's World Stage Theater from January 20 to March 3, 2023. You don't want to miss this special production from the Logos Theatre featuring epic puppetry, beautiful sets and costumes, and an inspiring story for every age.
Inspiring, world-class exhibits are planned for 2023, such as Scripture and Science and Elisabeth Elliot. As always, you can follow @museumofBible or visit museumoftheBible.org for more updates.
For weekly verses of hope and more Women of Legacy news, follow @women.of.legacy on Instagram and join our private Facebook Group @motbwol.
I pray that as you celebrate the Christmas season and welcome 2023, you will be renewed by the Spirit and eager to engage with God's word. May your life be a light in the darkness, pointing to the one true King.
"In the same way, let your light shine before others, that they may see your good deeds and glorify your Father in heaven." Matthew 5:16 (NIV)
Thank you for your partnership! We wish you a blessed Christmas and hope to see you in 2023!
Gratefully and loyally,

Jackie Green
Museum of the Bible Co-Founder,
Women of Legacy Founder