At Museum of the Bible, we invite all people to engage with the transformative power of the Bible. Sometimes that engagement happens at the museum, sometimes at our events, and sometimes through our digital content. But Museum of the Bible also works actively with organizations and institutions outside the museum on projects to engage the public with the Bible. Below, you can see our current and past initiatives.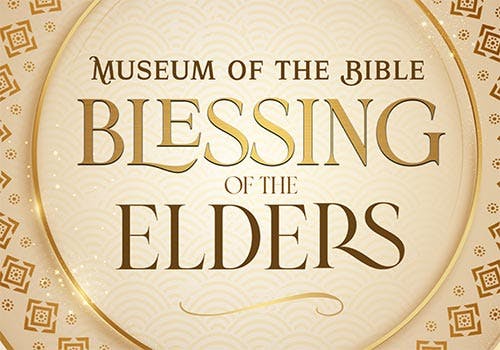 Blessing of the Elders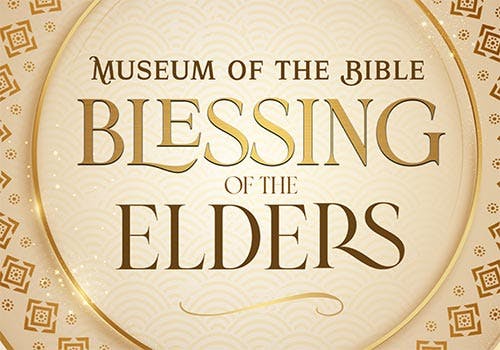 Blessing of the Elders was an initiative of Museum of the Bible to honor the rich history of the Black church in America by telling the inspiring and faith-filled story of the remarkable impact it has had on our spiritual life and culture. Most importantly, we desired to give honor where honor is overdue. The vision statement of the steering committee — composed of African American pastors and leaders — for this initiative was: "We seek to honor Black pastors across the United States who have been committed to their call of preaching the gospel and caring for the souls of humankind. We acknowledge and appreciate their exceptional contribution as vitally important to the development of America's biblical values."
On June 23, Blessing of the Elders recognized seven outstanding pastors whose impact and ministry have been remarkable. They are examples to all and an inspiration to the generations to come. They have been faithful to the preaching of the Bible and ministering to the souls in their care. By awarding these accomplished leaders, we upheld and enshrined their spiritual legacy as they passed the baton to the next generation of preachers, teachers, and pastors. The honorees were: Pastor A. R. Bernard, Bishop Charles E. Blake, Pastor Shirley Caesar, Dr. Tony Evans, Bishop T. D. Jakes, Bishop Vashti McKenzie, and Dr. John M. Perkins. To learn more about this initiative, the steering committee, and the June 23 event, please click the button below.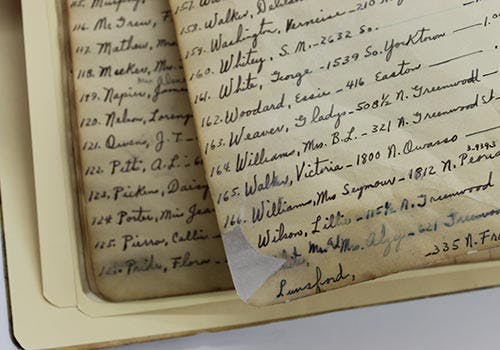 Vernon A.M.E. Church Ledger Project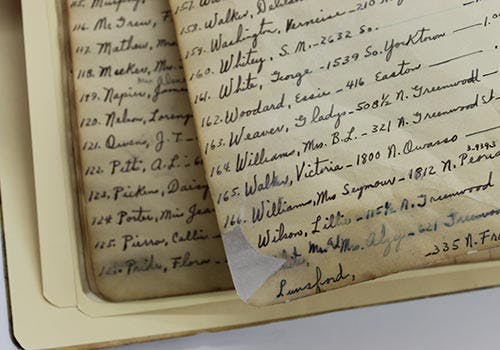 In 2020, Museum of the Bible was approached by Reverend Dr. Robert Turner of the Vernon A.M.E. Church and First Lady Sarah Stitt about restoring and conserving an old ledger they had recently found. The ledger is called the "Book of Redemption," and it catalogs donations from the congregation to rebuild Vernon A.M.E. Church after it was destroyed in the 1921 Tulsa Race Riots. Museum of the Bible's chief conservator, Francisco Rodriguez, stabilized and preserved the fragile ledger, and the museum also made a facsimile of the ledger for the church to display. As a token of appreciation, Reverend Turner donated a fragment of the church's original foundation to the museum. Learn more about the Vernon A.M.E. Church's ledger and the amazing story of their congregation in two entries in Museum of the Bible Magazine. The first is an article by curator Anthony Schmidt, while the second tells the story through a video presentation. You can see the foundation fragment on our Collections page by clicking the link below.