The Story of Vernon A.M.E. Church in Video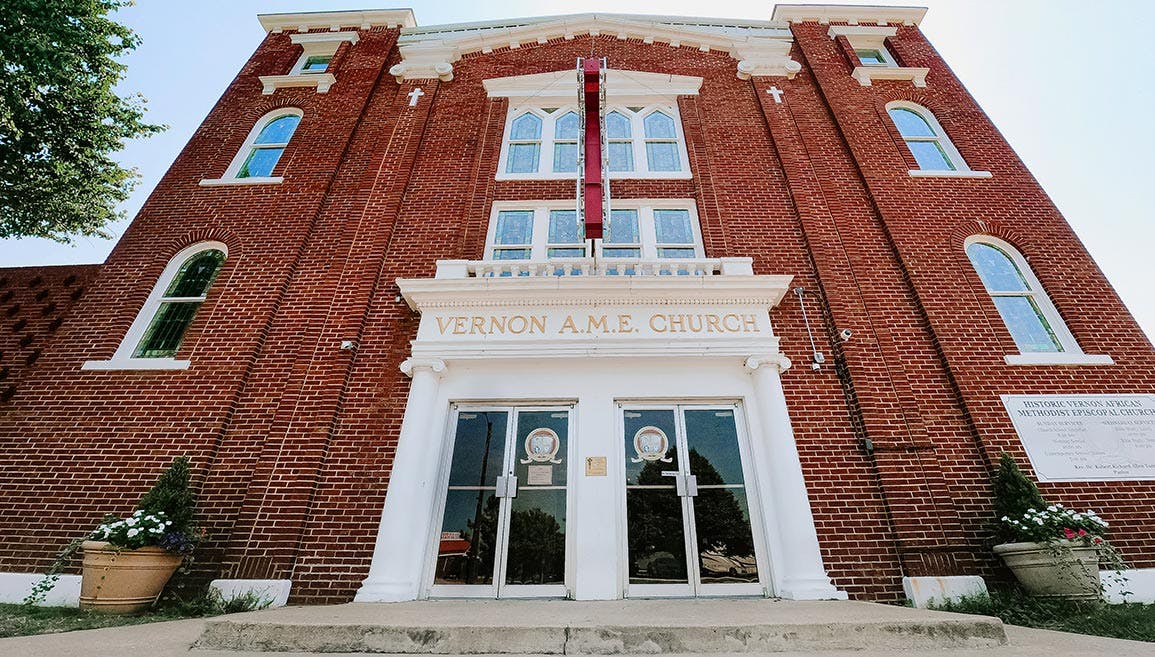 On the last Friday in January, Museum of the Bible Magazine published an article on the biblical resilience and hope of the congregation at Vernon A.M.E. Church in Tulsa, Oklahoma, in anticipation of Black History Month. Today, as Black History Month comes to a close, we wanted to tell that story again, in pictures and video. The story below has been expanded, and interviews with First Lady Stitt and Vernon A.M.E.'s Reverend Turner are included here for the first time. We hope the story of Vernon A.M.E. Church will inspire you to learn more about the Bible's role in the lives of black Americans, and we invite you to explore more about the Bible's presence in black history at Museum of the Bible in our Bible in America exhibit.
Have weekly museum updates delivered to your inbox.