Women of Legacy Spotlight
Marcie Taylor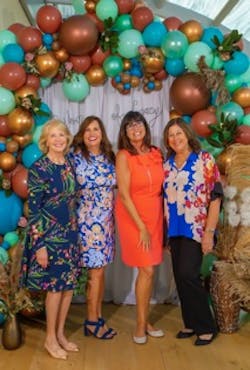 You have been engaged with Museum of the Bible in many different aspects since before we opened in 2017. How does Museum of the Bible's mission connect with your values?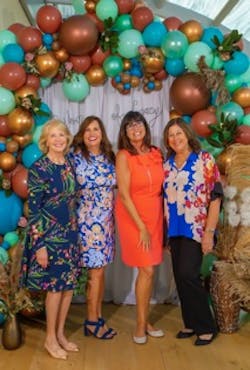 I've been a woman of faith for all my life, or since I was old enough to know what that meant. My daughter, Lynette, and I recently visited the museum and shared the sentiment, "When we visit Museum of the Bible, it feels like we're going home." There is such peace that comes over me when I am there. That's where my heart is. I am so blessed that my parents were faith-based people who took me to church and let me learn about Jesus at an early age. I feel so blessed and hope everyone can have that experience and have that peace.
How are you involved with the museum today?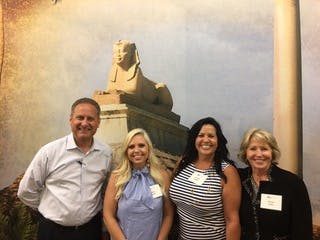 I first got involved through Women of Legacy and got my family involved before the museum opened. We have four generations invested in the museum. I'm humbled and honored that I get to sit on the board of Museum of the Bible. It is a great honor and I have learned so much about the work of Museum of the Bible. I want to help in whatever way I can support the mission.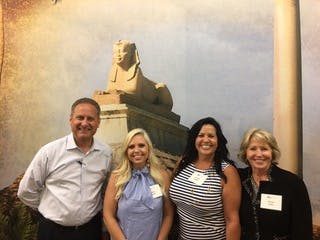 Can you summarize your legacy story with us thus far?
I am married to Mike Taylor, and we share children, grandchildren, and great-grandchildren. We have a family-owned business, Bennett Industries, in the transportation and warehousing industry. I have several of my grandchildren and children working at the company. We're a faith-based company. Everything we do, we know our blessings come from God. We try to use Bennett Industries to make a difference. Several years ago, we started a family foundation called the Taylor Foundation. I wanted my grandchildren to understand the blessing that comes from giving. When I started the foundation, I gave everyone in our family an amount to give to others, and we still do that to this day. The only thing they have to do is fill out a form of who they are giving to and why they chose them.
We have a code of values at Bennett. We talk about it with all our employees, and we try to live by those values. Hopefully my grandchildren and great-grandchildren will carry it on. My daughter, Lynette, oversees the Taylor Foundation, and my granddaughter, Kaitlyn, is the company culture ambassador. We have also implemented the Marcie Taylor University, where we provide training on culture so our employees get training on whatever they want. We strive to emphasize a healthy family culture and promote fun team-building events.
Speaking of Bennett Industries, how has the pandemic shaped your family business?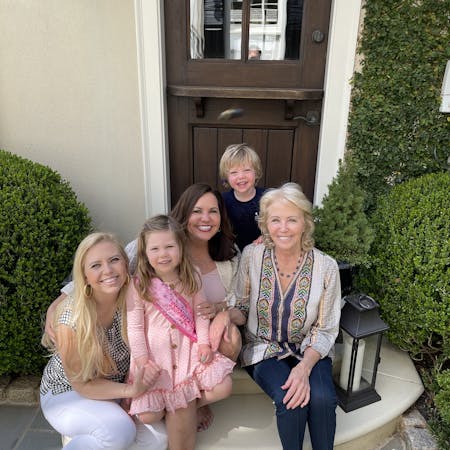 The pandemic was a very difficult time for all of us. We basically sent all but 60 of us home from the office. We never shut down because our drivers worked during the entire pandemic. They were out on the road delivering cargo. Everyone pulled together to help us get through. We tried to not do layoffs but had to do a few.
Some good things came out of the pandemic, and a lot of positive learning. We learned we could have meetings without everyone having to travel. We have a chaplain who leads a Bible study at our office. We learned that we could do the study online. Where we maybe had a dozen people participate in the Bible study before the pandemic, we figured out how to take it to our drivers and have a few hundred join virtually each week throughout the pandemic. We learned how to be more efficient. Our chaplain is now doing a segment on a radio show out of New Orleans that reaches the trucking industry.
We have right at 4,000 drivers and contractors and 1,200 employees. There are 400 agents and field office employees. When the pandemic started, we were doing all-staff calls every week, then every two weeks, then once a month. We talk about what's happening with the pandemic and what's going on at Bennett. We serve many different types of business, and we are a special commodity transportation service which was very needed during the pandemic.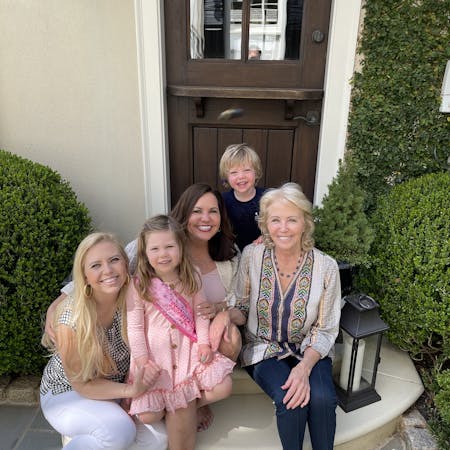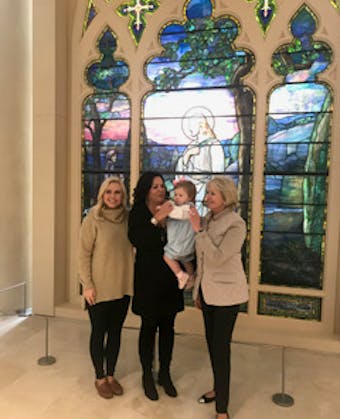 Four generations of your family have experienced Women of Legacy. As the matriarch of such an incredible family, what values do you hold dear and hope they will remember?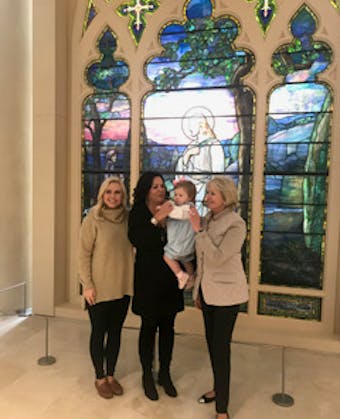 Four generations of my family have attended Women of Legacy, since my great-granddaughter, Piper, was a baby at one of the first Women of Legacy events. I strive to create a legacy that reflects a good values system for my family to emulate. I encourage my family to value giving — not just monetary but giving of themselves. We each have different strengths. I'm quiet and reserved, and my daughter, Lynette, is bold and ready to step out and do whatever God leads her to do. We make a great team.
We should get up every morning and work to make a difference that day, even if it's just something small like getting someone to smile. I'm very thankful that we are a family of faith, and I hope we can leave our faith legacy with our grandchildren and great-grandchildren.
When we visit Museum of the Bible, it feels like we're going home.
Marcie Taylor