Because of COVID, many of us cannot get out to observe the Stations of the Cross as we normally would. So we're inviting you to walk through the final hours of Jesus's life online. Featuring sculptures by famous artist Gib Singleton, readings and prayers by Washington Nationals Chaplain, Msgr. Rossetti, and singing by local DC opera singer Crossley Hawn, this moving presentation can be enjoyed in the comfort of your own home.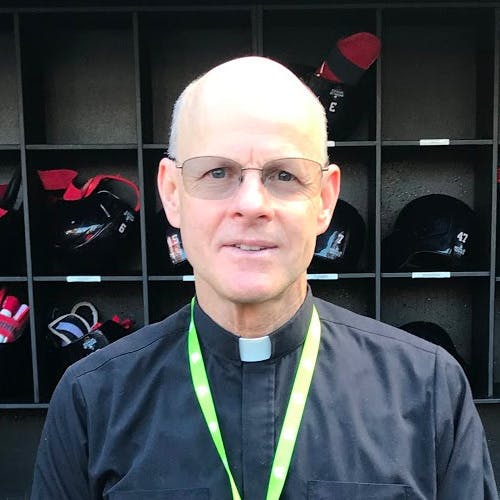 Monsignor Stephen Rossetti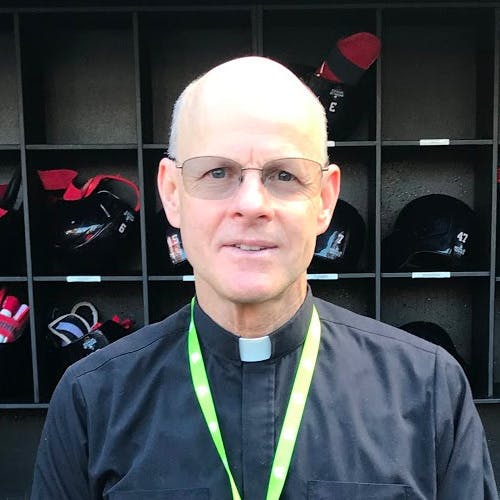 Msgr. Stephen J. Rossetti graduated from the Air Force Academy in 1973 and spent six years in the Air Force. After ordination, he served in two parishes. For 18 years, he served as the executive vice president and then president of Saint Luke Institute in Maryland, a residential treatment program for clergy. A licensed psychologist, Msgr. Rossetti has a PhD in psychology from Boston College and a doctor of ministry from Catholic University. He received a Proclaim Award from the United States Conference of Catholic Bishops, a Lifetime Service Award from Theological College, the 2013 John Paul II Leadership Award from the National Catholic Educational Association, and an honorary doctor of divinity from St. Mary's Seminary and University. Msgr. Rossetti is a research associate professor at the Catholic University of America. For the past 10 years, he has been a chaplain for the Washington Nationals.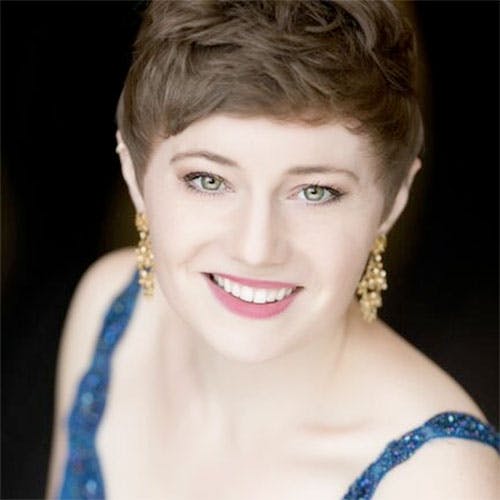 Crossley Hawn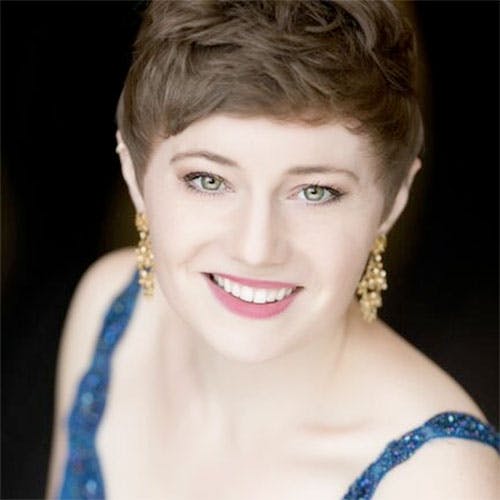 DC-based soprano Crossley Hawn enjoys an engaging career in various styles of music. She is a member of Eya: Ensemble for Medieval Music, an award-winning female trio. She has performed as a soloist with ensembles, including The Folger Consort, The City Choir of Washington, Cathedral Choral Society (with Eya Ensemble), Choralis (winner of the 2018 Choralis Young Artist Competition), Chatham Baroque, Cathedra Consort, The Reston Chorale, Maryland Choral Society, and Maryland Summer Chorus.
Crossley has also appeared with The Washington Bach Consort, True Concord, Kinnara, Chorosynthesis, Cathedra, Chantry, The Thirteen, Bridge, The District Eight, and the US Air Force Singing Sergeants. Crossley has performed numerous opera roles, including Serpina (La Serva Padrona) for which she was honored in DC Metro Theater Arts: Best of 2016. Other highlights include singing David Lang's the little match girl passion with the composer in attendance, performing in chamber choirs for two popes, and serving as cantor at Justice Antonin Scalia's funeral.
Crossley enjoys employment at the National Shrine and at the Washington National Cathedral. She recently served as Project Manager and ensemble singer for Experiential Orchestra's GRAMMY®-nominated premiere recording of Dame Ethel Smyth's The Prison. Crossley is also an artist director of Bridge, a professional vocal chamber ensemble specializing in new works for voices and early music.