Closing November 2020
Free with Museum Admission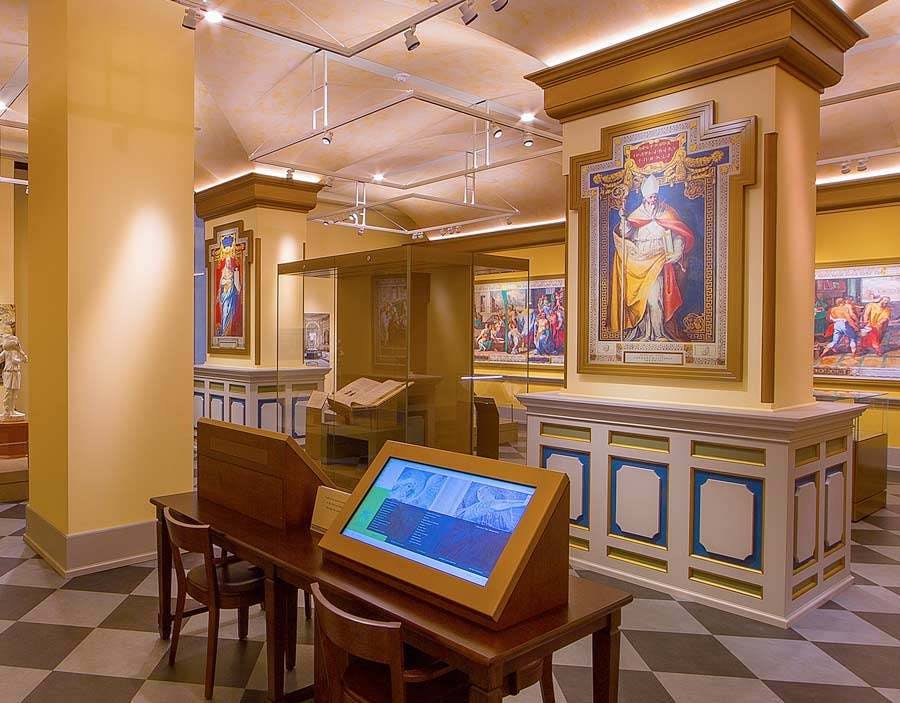 First Time Outside the Vatican
Contemporary prints on display for the first time outside the Vatican. Don't miss this exclusive opportunity to see the "Inventors of the Alphabets" wood block prints. For the first time, these contemporary works are on display outside the walls of the Vatican.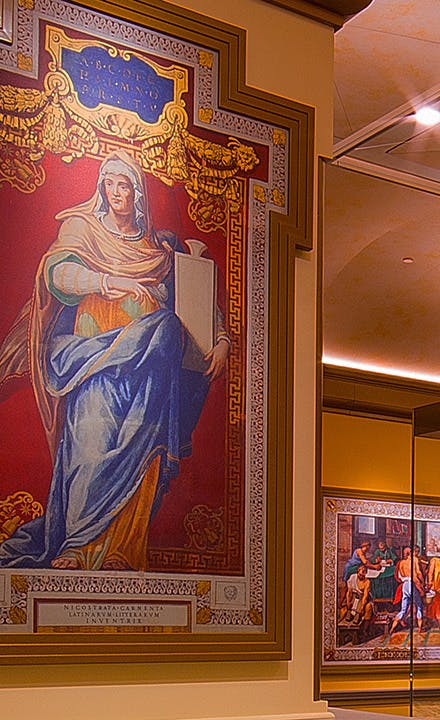 Frescoes from the Sistine Hall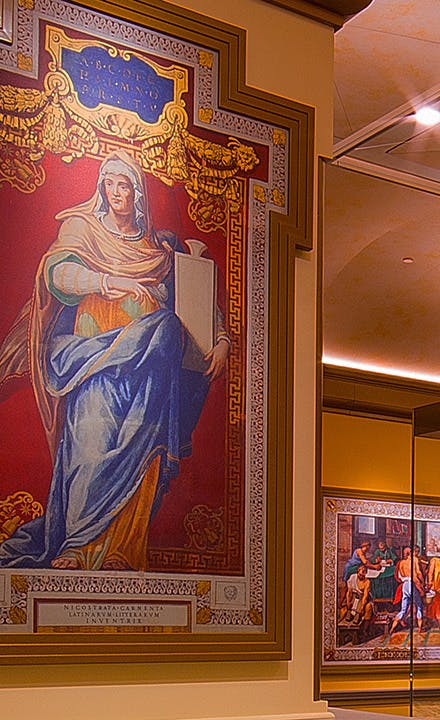 In this exhibition, the Vatican Library has generously provided a series of contemporary prints by artist Francesco Parisi that reimagine the sixteenth-century frescoes adorning the columns in the Sistine Hall. These prints have never been exhibited outside of the Vatican and will return once this exhibition is over. This is an exclusive opportunity to view artifacts commissioned and owned by the Vatican Library.
Built by Pope Sixtus V in 1590
The Sistine Hall is not the Sistine Chapel. They are two different spaces, both within the walls of Vatican City. The Sistine Hall was built by Pope Sixtus V in 1590.
The Sistine Hall has been used as a study hall by scholars and academics since the sixteenth century.


The "Inventors of the Alphabets" (or "Inventors of Letters") are frescoes from 1590 that adorn the columns in the Sistine Hall. Each side of each column depicts a mythical, biblical or historical figure as an inventor of an alphabet. They are not intended to reflect a historical reality but rather a symbolic one.
Explore! A Virtual Reality Tour of the Lands of the Bible, the Museum Shop and Courageous Pages Children's Area.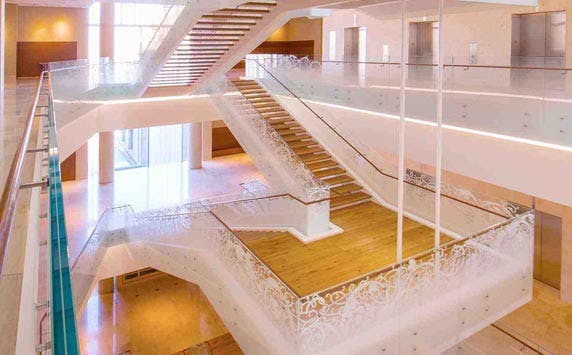 Included with Admission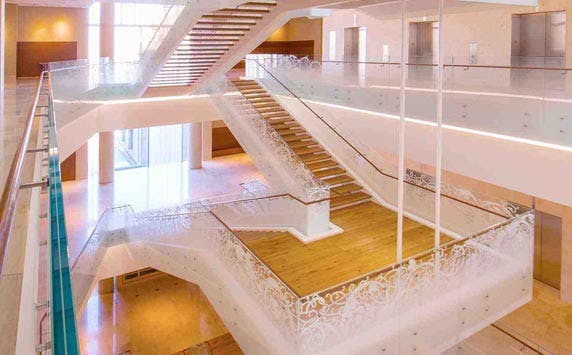 This special exhibition is available to all of our guests who purchase general admission.