Two hundred fifty years ago, on January 1, 1773, John Newton led his congregation down the road from the parish church in Olney, England, to Lord Dartmouth's Great Hall. This migration beyond the church walls to a secular location allowed Newton's congregation to sing "new" music not traditionally allowed by the Anglican Church. Newton's penchant for dissension was a characteristic he was known for, and this day was no different. He loved to write hymns and poetry, and the hymn he had written for this day was special. It spoke of his conversion, of his self-proclaimed wretchedness, and of the saving power of God's grace. On this day, the words of the beloved hymn "Amazing Grace" were first sung. Since then, the words have struck a chord with millions of people across cultures and generations.
Here is the story of how the witness-in-verse of one man's personal redemption soared beyond his time and place to find an unending, universal life of its own. It is the journey "Amazing Grace" has taken from the pen of an eighteenth-century minister to being a modern pop-culture phenomenon.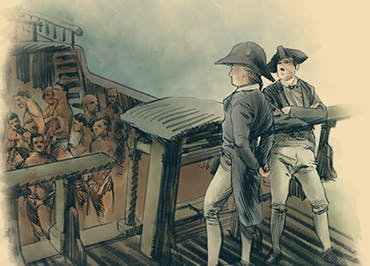 "A Wretch Like Me"
The Story of John Newton (1725–1807)
With great passion often comes great struggle, and it is for this very reason that Newton's story resonates with people hundreds of years after his passing.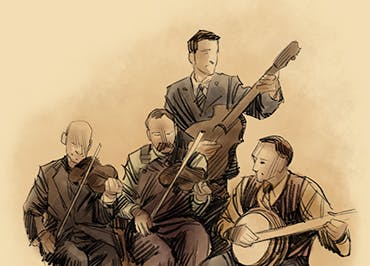 "How Sweet the Sound"
Setting the Words to Music (1820s–1920s)
"Amazing Grace" emphasizes emotional conversion, personal salvation, and the individual relationship one can have with God, making it a poignant song of choice since John Newton's words were those of dramatic, personal testimony.
The Creation of "Amazing Grace"—The Sermon and the Hymn
The lyrics to "Amazing Grace" flow from the language of God's promises and David's contemplation of the grace and favor being shown to him in 1 Chronicles 17:16–17. Each line of the hymn corresponds to a point in Newton's sermon based upon this chapter. Click the button to see how.
View John Newton's Sermon Notes from January 1, 1773