Sing in the New Year at Museum of the Bible
Close out 2022 and get ready to welcome in 2023 with two days of concerts at Museum of the Bible. Join some of gospel music's finest performers as they sing in the new year in our World Stage Theater. And for those looking for a special experience, make sure to purchase VIP tickets, which include dinner and time to meet with the artists.
Get your tickets before they sell out!
Tickets for each concert are sold separately. Click on the concert below you wish to attend and you will be taken to ticketing for that concert.
Dec 28, 2022 - Dec 29, 2022
December 28 — Nelons and Wes Hampton
December 29 — Karen Peck and New River & The Sound
Doors open at 6:00 p.m.; Concerts run from 6:30–8:00 p.m. EST
Scroll down to purchase tickets.
VIP Experience
Includes dinner and concert
4:00 p.m. — Meet & Greet
5:00 p.m. — VIP dinner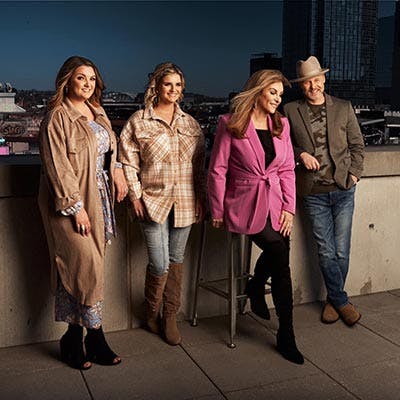 The Nelons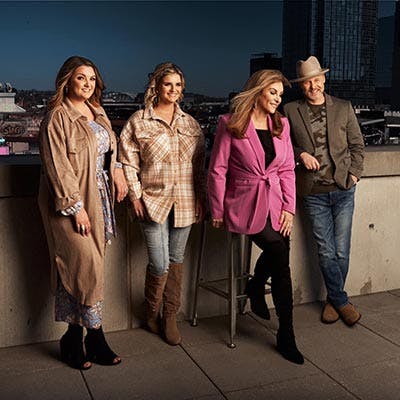 Offering a captivating blend of gospel, a cappella, hymns, Americana, folk, and inspirational music, the Nelons are a world-class talented family. The ensemble is led by the legendary, multi-award-winning vocalist and co-founder Kelly Nelon Clark and her husband, the singer, songwriter, musician, and producer Jason Clark. Their daughters, Amber and Autumn, complete this gifted musical troupe.
Their trend-setting innovation and technical skill have delighted audiences around the world. They have played and sung in large arenas, intimate rural area performing arts centers, festivals, fairs, and churches throughout the United States, along with numerous international appearances as well.
A concert with the Nelons leaves you encouraged by the message of hope shared from their hearts, warmed by the love of family you feel from the stage, and inspired by the beauty, purity, and majesty of each lyric they sing.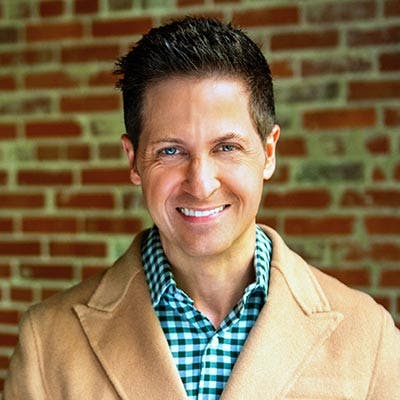 Wes Hampton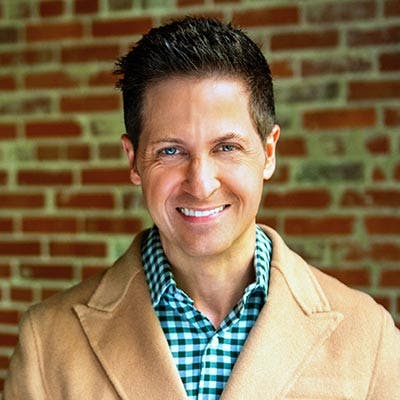 Wes has always loved music. He grew up with an admiration for the music of Steve Green, Larnelle Harris, Michael English, and the iconic Gaither Vocal Band (GVB). He sang in two groups during high school. Wes later attended Trevecca Nazarene University, where he sang lead for a gospel quartet.
He moved to Birmingham, Alabama, and married his wife, Andrea, in 1998. Wes finished his BA in psychology and a minor in music at the University of Alabama at Birmingham. He was part of the worship staff at a local church for seven years, until he auditioned and was accepted into the Gaither Vocal Band in 2005.
Wes has won numerous awards, including a Grammy in 2009 for the GVB album Lovin' Life, and was also nominated with the GVB for a Grammy for three more albums. Wes, along with the GVB, has won numerous GMA Dove Awards over the years. He also won the 2006 Singing News Horizon Individual Fan Award for best new artist. Wes and the GVB had the honor of singing at Billy Graham's memorial service in Charlotte, NC.
Wes released his first solo album in 2010, titled, A Man Like Me, which was nominated for a Dove Award. His second album, Out on a Limb, was released in late 2014.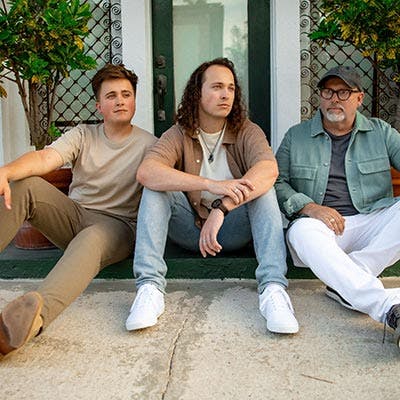 The Sound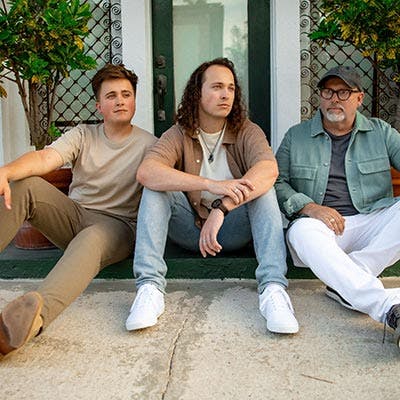 The Sound is a multi-Dove Award nominated band comprised of Levi, Jacob, and Rob Mills. Their distinct, country-pop-inspired style has captured the attention and affection of fans around the world.
Since 2019, their short career has been marked by four consecutive chart-topping songs, three Dove nominations, and a feature performance at the 2020 GMA Dove Awards. Their latest album, God Is Real, is a trailblazing record that incorporates elements of Nashville country-pop and worship.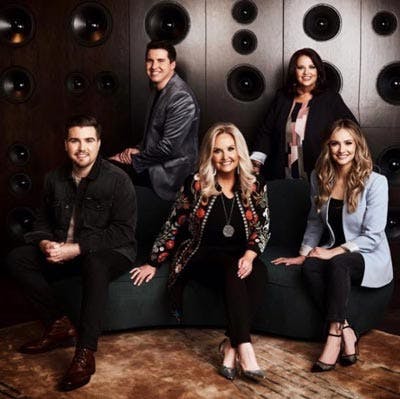 Karen Peck & New River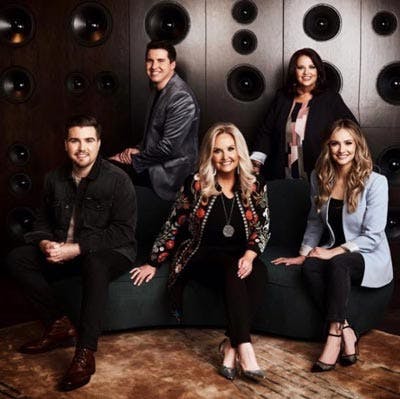 Five-time Grammy-nominated and seven-time GMA Dove Award-winning Karen Peck & New River have impacted the gospel music industry for almost 30 years. In 2018, Karen Peck Gooch was inducted into the Gospel Music Association Hall of Fame.
In January 1991, Karen teamed with her husband, Rickey Gooch, and her sister, Susan Peck Jackson, to form the group New River. Karen had already made a name for herself, serving as the soprano for the popular Rex Nelon Singers. During that time, she earned her first GMA Dove Award, as well as her first of 11 consecutive Singing News Fan Awards for Favorite Soprano.
In 2012, Karen transitioned from music to movies when she enjoyed a feature role in the hit film, Joyful Noise, appearing with Dolly Parton and Queen Latifah. She was the lead singer on the popular song from the movie soundtrack, Mighty High. In 2014, she appeared in Redeemed, starring Ted McGinley, Grant Goodeve, and Teri Copley.