Scribe Week
The Bible is the most produced book in history, handwritten or printed on papyrus, parchment, and paper in scrolls, codices, and books, and decorated with gold, silver, paint, woodcuts, lithographs, and more! Join us to discover how the Bible has been copied and reproduced by scribes throughout the millennia through hands-on experiences and special presentations for all ages. Take a look at our many program opportunities.
Jul 7, 2022 - Jul 9, 2022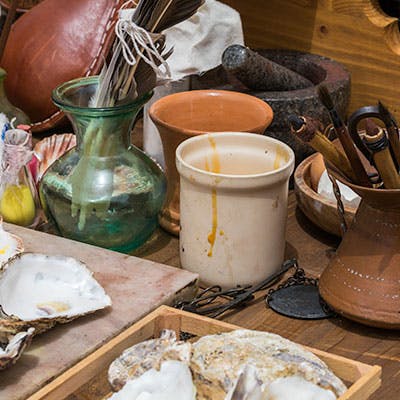 Illumination Workshop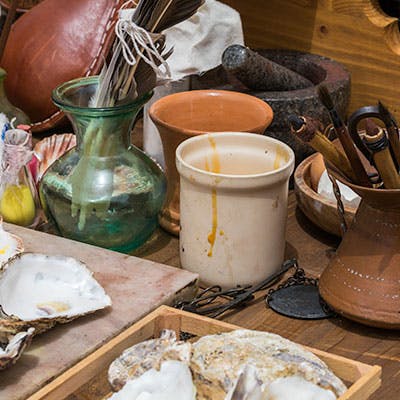 Designed for kids and adults of all ages, guests will receive a page from our Gutenberg press and create their own unique illuminations based on historical processes and examples.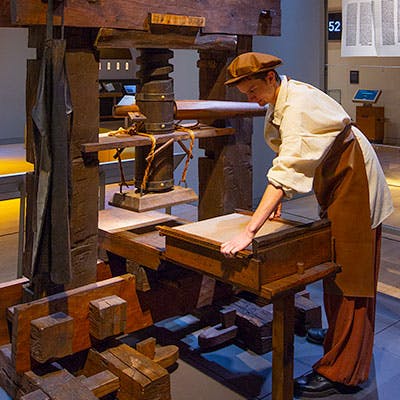 Scribing through the Ages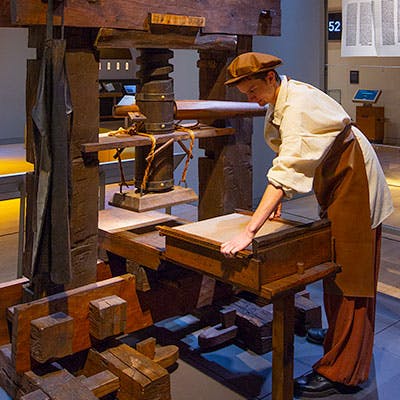 Join us for a journey through time! Meet scribes from different historic periods (from Mesopotamia through the Renaissance), see their tools and materials, help them solve problems, and get to Gutenberg's workshop in time for the grand opening! Guests will travel through the history of the written and printed word and one of humanity's most influential and enduring stories — the Bible.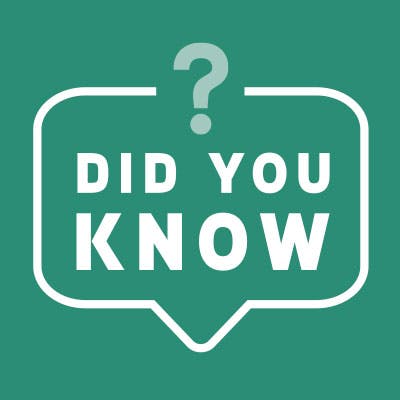 Did You Know? Presentations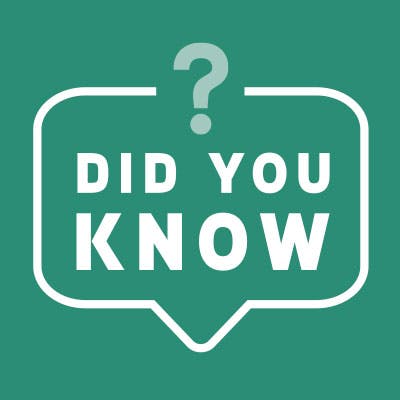 Join our curators and special guests as we highlight some of our most beautiful and impactful handwritten works. These programs will culminate with a Q&A where guests can delve deeper into the topics.
What Is an Illuminated Manuscript and How Is It Made?
Beautiful Colors and How They Can Kill You
The Ancient Art of a Torah Scribe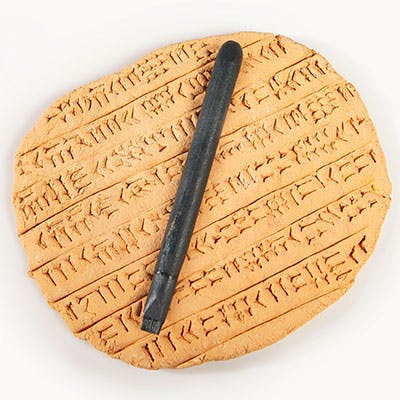 History of Writing Workshop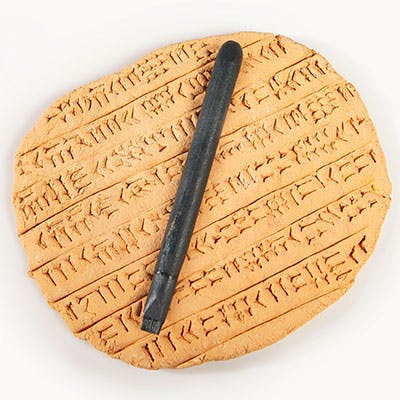 How did we get from spoken stories to clay tablets to books? Find out when you write in cuneiform, recreate papyrus, and test your scribal and printing skills in this hands-on workshop!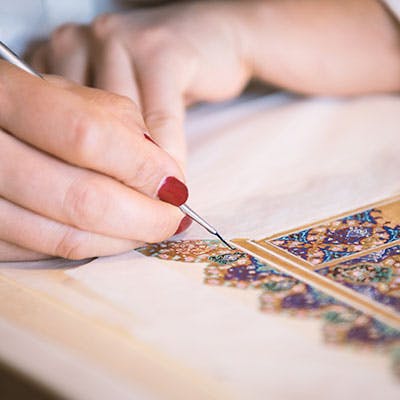 Medieval Marginalia Advanced Workshop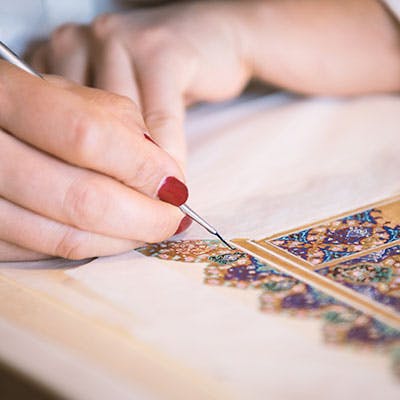 Using authentic materials like gold leaf, goat-skin parchment, and historical paints, guests will create their own drawings and lettering like those found in our most beautifully illuminated manuscripts, all guided by professional scribe Lucas Tucker. Guests will leave with their own authentic hand-drawn medieval illumination! This program has an additional price of $29.99.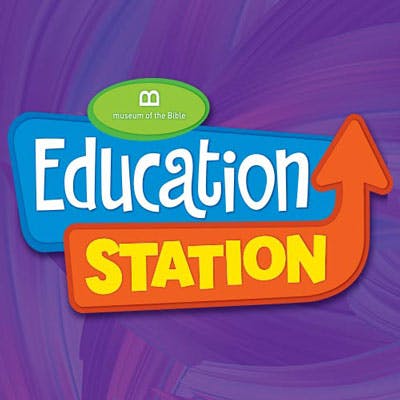 Education Station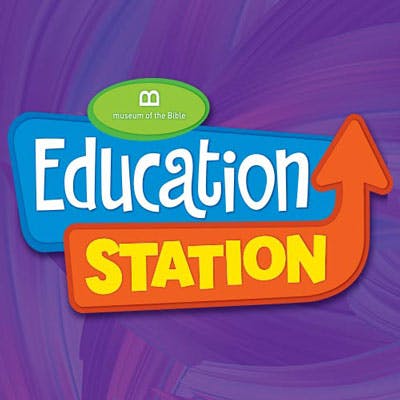 Join our Education team for special scribal crafts and activities.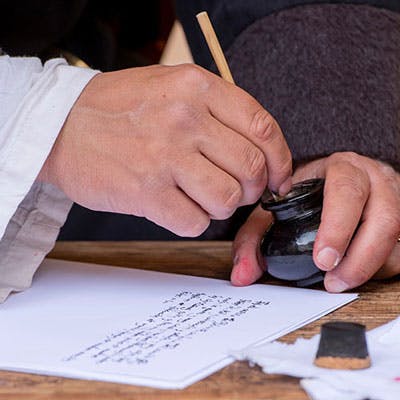 Scribal Demonstrations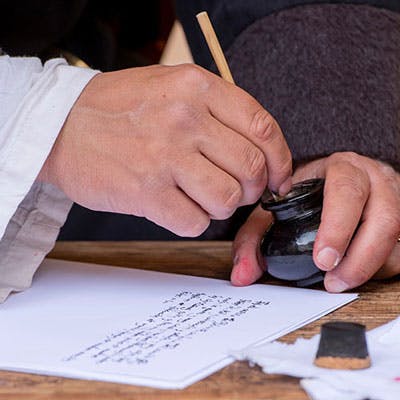 Interact with modern professional scribe Lucas Tucker or some of our living history interpreters dressed up as scribes throughout history.
Cost: $4.99 with the purchase of a general admission ticket. A Scribe Week ticket may be added to your general admission when you purchase tickets for July 7–9.
Cost for the Medieval Marginalia Advanced Workshop is $29.99 with general admission. The Medieval Marginalia Workshop may be added to your general admission ticket when you purchase tickets for July 7–9. The ticket is good for any night the workshop is offered, Thursday, Friday, or Saturday.
Scribe Week Schedule — Thursday & Friday
11:00 a.m. – 4:00 p.m. — Education Station Activities — Gathering Room A, Floor 6
10:00–11:15 a.m. — Interact with Lucas Tucker and LHI Scribes — Atrium, Floor 4
11:30 a.m. – 12:15 p.m. — Illumination Workshop — Gathering Room B, Floor 6
1:45–2:15 p.m. — Scribing through the Ages — Floor 4
2:30–3:00 p.m. — Did You Know? Presentation — Demo Lab, Floor 4
2:30–3:30 p.m. — Interact with LHI Scribes — Floor 4
3:15–4:00 p.m. — History of Writing Workshop — Gathering Room B, Floor 6
4:00–5:30 p.m. — Medieval Marginalia Advanced Workshop (Thursday & Friday) — Gathering Room A, Floor 6
Scribe Week Schedule — Saturday
11:00 a.m. – 4:00 p.m. — Education Station Activities — Gathering Room A, Floor 6
10:00–11:15 a.m. — Scribal Demonstrations with Lucas Tucker — Floor 4
10:30–11:30 a.m. — Interact with LHI Scribes — Floor 4
11:30 a.m. – 12:15 p.m. — Scribing through the Ages — Floor 4
1:00–2:30 p.m. — Medieval Marginalia Advanced Workshop — Gathering Room A, Floor 6
2:30–3:30 p.m. — Interact with LHI Scribes — Floor 4
3:00–3:30 p.m. — DYK? with Lucas Tucker — Demo Lab, Floor 4