Mystery and Faith: The Shroud of Turin Special Preview
Museum of the Bible newest exhibit, Mystery and Faith: The Shroud of Turin — a high-tech, innovative exhibition about the Shroud — is opening February 26, but you're invited to a special preview on February 23 to hear from special speaker Dr. Andrew Casper, associate professor of art history at Miami University, Ohio.
Casper's presentation is titled, "An Artful Relic: The Shroud of Turin," and will discuss how from 1578 onward, the House of Savoy publicly exhibited what they believed to be the authentic burial shroud of Jesus to tens of thousands of reverent pilgrims who flocked nearly every year to the city of Turin. But, Casper asks, how did they understand what they saw when gazing upon this sheet's faint stains of Christ's body and its traces of blood? He will share the results of years of research to explore how Christianity's most famous religious object was then conceived as an artful relic — a divine painting, crafted by God, of Christ's bloodstained body. By looking at texts, eyewitness testimonies, and painted copies from the late 1500s and 1600s, Casper will reveal new origins of the Shroud's enduring mystery and limitless fascination.
The exhibition will be open from 5:00 to 6:15 p.m. for event guests to walk through. The lecture will begin at 6:30 and go till 8:00.
February 23, 2022
5:00–8:00 p.m. EST
Floor 6 Gathering Room
Tickets are $9.99 for general audiences and $4.99 for members and students for in-person or virtual attendance.
Please note: In accordance with the latest updates from the DC Mayor, our vaccine and mask policies are changing:
As of February 15, 2022, vaccine checks are no longer required for attendance to museum events and programs.
As of March 1, 2022, masks will no longer be required to be worn inside the museum. Masks are still required for all guests over 2 through February 28, 2022.
Feb 23, 2022 - Feb 23, 2022
General Admission (in person)
$9.99
General Admission (virtual)
$9.99
Members (in person)
$4.99
Students (in person)
$4.99
Members and Students (virtual)
$4.99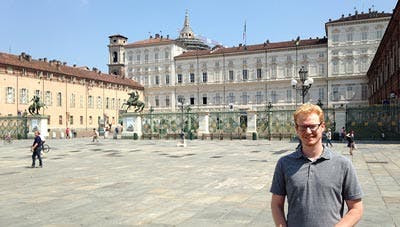 Andrew Casper, PhD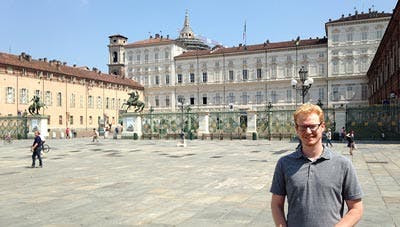 Dr. Andrew Casper is a specialist of Renaissance and Baroque art of southern Europe, and particularly of religious imagery in Italy in the late 1500s and 1600s. His recent research has examined the artistic conception of the Shroud of Turin, looking at how early modern devotional manuals draw from contemporary art theory to portray the Shroud's imprint of Christ's body as a divine work of art. This has culminated in various published essays and a book titled, An Artful Relic: The Shroud of Turin in Baroque Italy (Penn State University Press, 2021). Casper's current research examines the artistic, sacred, and scientific portrayal of Christ's body in Italian devotional painting of the late-sixteenth and seventeenth centuries as well as the cult of the miraculous icon of Santa Maria della Consolata in Turin.