Lunch and Learn: Creating Illuminated Manuscripts with Medieval Tools
About the Event
Come hear Lucas Tucker, scribe, illuminator, and chemist, as he discusses the process of creating entire books and illuminated manuscripts using only the tools and materials of the medieval era. From writing with a quill, to making parchment, to mixing and making toxic paints, he will cover a little of each topic with time to take questions and delve deeper into specific topics.
Lunch and Learn: Creating Illuminated Manuscripts with Medieval Tools will be held virtually through Zoom.
Lunch and Learn is a free, virtual program held on the last Wednesday of each month from noon to 1:00 p.m. EDT.
Nov 24, 2021 - Nov 24, 2021
This event will be held virtually through Zoom
Seats fill up quickly, so reserve yours today!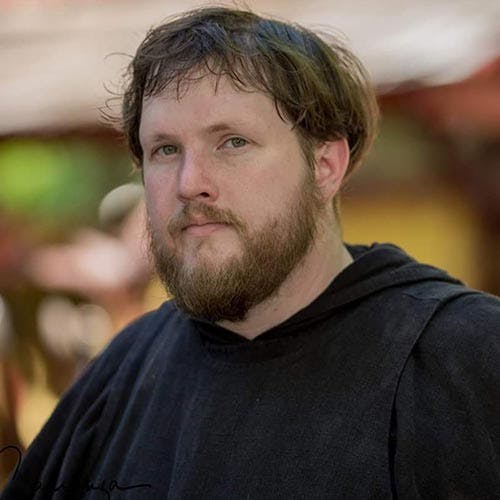 Speaker
Lucas Tucker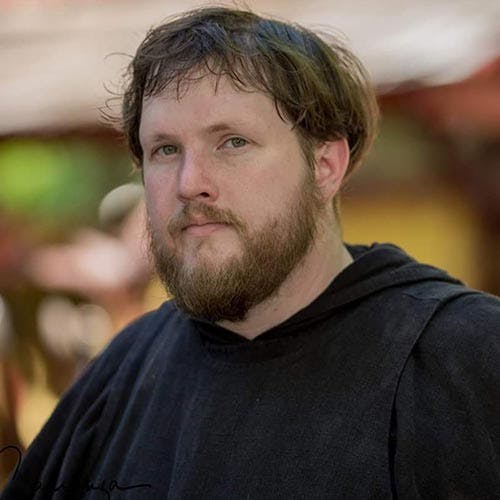 An early lover of calligraphy, Lucas began practicing calligraphy at age 10. He then became interested in medieval- and renaissance-era calligraphy and illumination styles and began learning about the methods used during those eras to produce the illuminated manuscripts we have today.
When Lucas also discovered a passion for chemistry, he began using his growing knowledge to inform his research into the materials and tools used to create medieval and renaissance illuminated manuscripts, and eventually, to begin creating his own historically accurate calligraphy and illumination materials. Beginning with ink, Lucas eventually expanded the materials he produced to include many things from animal skin parchment to historic paints and pigments — even taking up blacksmithing in order to learn how to make a scribe's knife accurate to those of the medieval and renaissance eras, all for the sake of being able to create his own illuminated manuscripts with historical accuracy.
To these passions, Lucas adds a love of teaching, which fuels him to share what he has learned (whether about chemistry, illuminated manuscripts, historic writing materials, or the areas where they intersect) with whomever may be interested.