Dig Deep: Archaeological Discoveries Family Fun Day
Go back in time with your family to ancient Israel with these hands-on experiences at Dig Deep: Archaeological Discoveries Family Fun Day.
Join us and our special guests from the Israel Antiquities Authority to brush up on your archaeology with special activities for curious people of all ages. Your family will have the opportunity to make perfumes, create unique pieces of art, craft an oil lamp, and discover precious artifacts that shed light on cultures and people from biblical times.
Select the Dig Deep: Archaeological Discoveries Family Fun Day add-on when you purchase your museum tickets today.
Oct 15, 2023 - Oct 15, 2023
Education Station — Floor 4
10:00 a.m. – 4:00 p.m.
Archaeology Station — Drive Thru Theater — Floor 4
10:00 a.m. – 4:00 p.m.
Workshops
11:00 a.m., 1:00 p.m., and 3:00 p.m.
Lunch & Learn with the Israel Antiquities Authority Educators: Oil Lamp or Mosaic Art
12:00–1:00 p.m.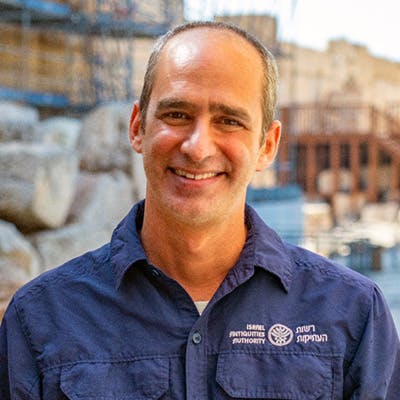 Lunch & Learn
Snapshots into the World of Archaeology in Israel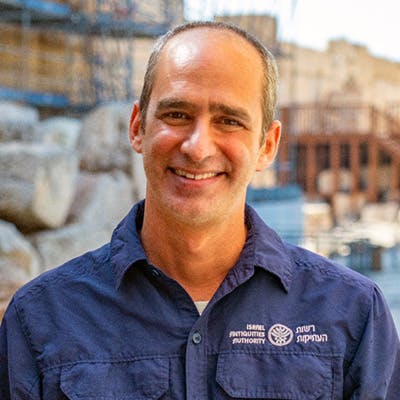 with Dr. Joe Uziel
Dr. Joe Uziel is the head of the Dead Sea Scrolls Unit at the Israel Antiquities Authority. The unit is responsible for the conservation, documentation, research, and presentation of the Dead Sea Scrolls. Uziel completed his PhD at Bar Ilan University on the Middle Bronze Age in the southern coastal plain, and now focuses his research on the history and archaeology of Jerusalem, from its earliest urban establishment some 4,000 years ago until late antiquity. Hr has advanced methods applied in the field, using new technologies in order to learn about Jerusalem's ancient population. Uziel and his teams have conducted excavations in the past decade in the City of David, Davidson Center, and Western Wall Tunnels, in which buildings dating from the First Temple period, the main street of Second Temple Jerusalem, and a Roman theater-like structure, the first such building to be discovered in Jerusalem, were discovered.
This lecture will take us on a whirlwind tour through the archaeology of Israel, giving listeners a short background on the various periods and examining the people of various cultures and diverse religions that inhabited the land throughout its history, with an emphasis on the historical periods which make Israel's archaeology unique, namely, the periods of the biblical texts. The lecture will focus on snapshots of important sites and findings through which the land's history will be unveiled.