Join Museum of the Bible and DIVE (Digital Interactive Virtual Experiences) as we explore Masada on November 10 and Megiddo on November 17. Guides will take you on a virtual trip through these ancient cities using advanced images combined with an online interactive classroom to create a rich, immersive experience.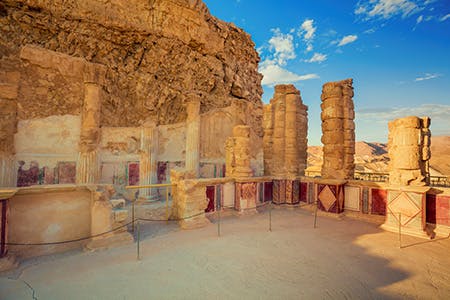 Masada: November 10, 2021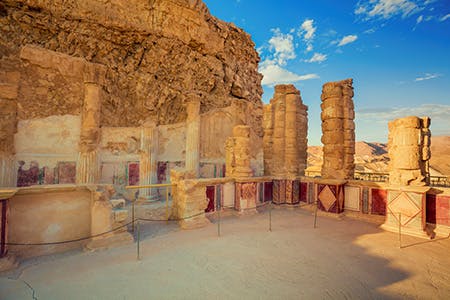 On this tour, guests will travel to the clifftop fortress of Masada, which sits on the edge of the Judean desert by the Dead Sea. Masada tour guide Ami Braun and archaeologist Orit Bortnik will have guests travel back in time to the year 73 CE to relive the story of the Jewish Zealots, the Sicarii. These people so vehemently opposed the Roman occupation of Judaea that they chose death over slavery.
Time: 12:00 to 1:00 p.m. EDT.
Cost: $19.99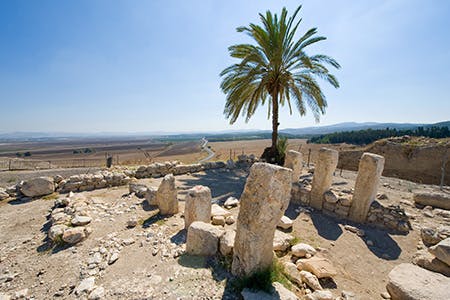 Megiddo: November 17, 2021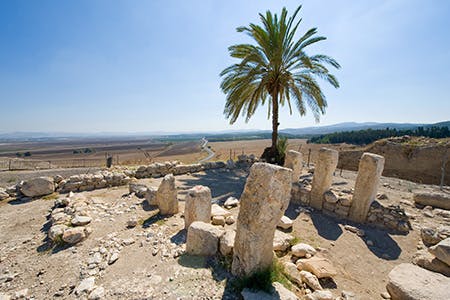 On this tour, guests will travel to Megiddo, an important city in the Lower Galilee region of northern Israel that wielded significant strategic power over the main overland trade route. As such, it was a site of constant battles, and is the name behind Armageddon (Hebrew: har Megiddo, Greek: Armageddon, English: Mt. Megiddo/Armageddon) in the New Testament book of Revelation. Come explore this pivotal site's rich biblical tradition with tour guide Shira Pomeranz and archeologist Dr. Zvika Tzuk.
Time: 12:00 to 1:00 p.m. EDT.
Cost: $19.99
About the Guide for Masada:
Ami Braun is a graduate of Bar Ilan University with a BA in psychology and is currently enrolled in the university's master's degree program in Israel Studies. Braun was involved in various informal education programs while simultaneously working as a local guide in Jerusalem at the City of David, Western Wall Tunnels, and Yad Vashem Holocaust Museum. Braun completed the State of Israel Tour Guide course in 2007 and has been working as a licensed tour guide ever since. He has also completed a specialty tour guide course in Bible studies.
About the Archaeologist for Masada:
Orit Bortnik is director of the Archeology and Heritage Division at the Israel Nature and Parks Authority. Bortnik is a doctoral student in the department of Archeology at Tel Aviv University. Her research deals with the field of conservation and management of world heritage sites. A passion and love for conserving heritage sites empowers Bortnik to teach new conservation professionals and instill an appreciation of preservation and protection of cultural heritage values in us and future generations.
About the Guide for Megiddo:
Shira Harpaz Pomeranz is a tour guide with more than 30 years of experience, taking travelers on and off the beaten tracks of Israel, the land she loves. Her joy is to allow the Bible to come alive on the stage where it first took place. Her passion is to help others comprehend this complex, fascinating, breathtaking country.
About the Archaeologist for Megiddo:
Dr. Zvika Tzuk is the director of the Archeology Department of the Israel National Parks Authority in Israel. Tzuk has published several books about archaeology with a unique focus on ancient water systems in Israel. In addition to being a professional tour guide, Tzuk has dedicated decades to the uncovering of the ancient past and preservation of history.