A Common Thread
Christ, Churchill, and Our Children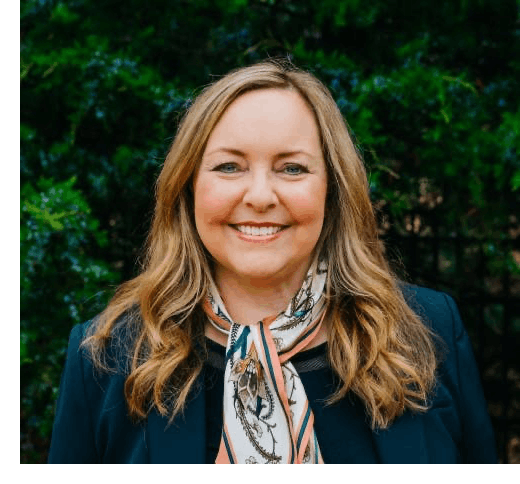 As many of us celebrated Mother's Day, we may have reflected on the question: "What does it mean to be a mother?" For some of us, Mother's Day was a joyous occasion, celebrating motherhood and the gift of children. For some, this day may have been somber, remembering our mothers or children who are no longer with us. Some of us may have a fragile relationship with our mothers or with our children. The word mother means, "to bring up (a child) with care and affection." We can look at the mother figures in our lives — whether spiritual, biological, adoptive, or otherwise — and recognize the value of them loving, nurturing, teaching, listening, and being present in our lives and the lives of our children. How do we begin to truly care for our children as this simple definition suggests? We can find the quintessential depiction of a faithful mother in Mary of Nazareth, the mother of Jesus.
Though it wasn't Mary's plan to have a child before she wed Joseph, nor to see her beloved, flawless son endure persecution on behalf of sinners, we know Mary was a crucial part of Jesus's life and story (and ultimately, ours). She accepted the call to raise the son of God, the Messiah, out of bold faith, knowing she would be condemned by society and endure a life of hardship. She was unwavering in her belief, support, and care of Him from the moment the angel appeared to proclaim His virgin birth, answering only, "May it be done according to your word." She cheered Him on when He performed His first miracle at Cana and anguished with Him as He fulfilled His calling through death on a cross. Mary's role wasn't always easy, but she was courageous and committed to her great calling to be the mother of our Redeemer. Talk about a mother's legacy!
We can learn from another mother figure's legacy, which was lived out in the role of a nanny. Unless you are a history buff, you've probably never heard of Elizabeth Everest. She died unmarried with no money to her name, but she lived her life with purpose. She raised a temperamental, sickly, small boy with a speech impediment to ultimately lead a nation and world through crisis and strife as he fought against communism and Nazi Germany in World War II. That little boy was Winston Churchill. When many wrote young Winston off as a "worthless child," she poured devotion into him and had faith that he would do great things. Winston's own parents did not show him the love, confidence, or compassion he needed as a child, yet Elizabeth cared for him with presence, discipline, and encouragement, noticing his intellect at a young age. Later in life, Winston attributed his ability to endure trying times to the prayers and spiritual disciplines Elizabeth had instilled in him. It was Elizabeth's framed photo that sat on Winston's nightstand in the later years of his life. Through Elizabeth's example, we see it isn't the official title of "mother" that qualifies us to be a memorable and impacting part of a child's life.
In our modern world, how can we apply the values taught throughout the Bible as we influence the lives of children, whether or not our own flesh and blood? While we cannot "control" our children's faith, we can have faith in the Lord that He will see them through as we fulfill our own role in loving, discipling, and training them. As we read in Proverbs 22:6 (ESV): "Train up a child in the way he should go; even when he is old, he will not depart from it." We can offer empathy, encouragement, understanding, trust, empowerment, a listening ear, and love. We can lead by example as we personally implement our own spiritual disciplines, knowing God has blessed us and entrusted us with impressionable minds.
Whether you are a biological, adoptive, or foster mother, a mentor through a ministry or your church, a grandmother, a godmother, a teacher, an aunt, or simply a friend, you can be intentional with the role you play in a young person's life so your time with them is not wasted. We owe it to the generations who follow us, as we glorify the Lord with our lives, to be strong examples of faith in this broken world, pointing them to their Savior.
"You shall teach them to your children, talking of them when you are sitting in your house, and when you are walking by the way, and when you lie down, and when you rise. You shall write them on the doorposts of your house and on your gates, that your days and the days of your children may be multiplied in the land that the Lord swore to your fathers to give them, as long as the heavens are above the earth. For if you will be careful to do all this commandment that I command you to do, loving the Lord your God, walking in all his ways, and holding fast to him …" — Deuteronomy 11:19–22 (ESV)
(For another modern mother's legacy, turn to page 4!)
Blessings,

Jackie Green
Museum of the Bible Co-Founder and Women of Legacy Founder
Faith sees the invisible, believes the unbelievable, and receives the impossible.
Corrie ten Boom